Japanese Actress Shioli Kutsuna Cast in Deadpool 2
Any key role that's filled in Deadpool 2 is a big deal, so this news, fresh from Deadline, that Japanese actress Shioli Kutsuna has been cast in Fox/Marvel's upcoming sequel is pretty major. While her role is being kept under wraps, Kutsuna joins a growing cast that will surround the Merc with the Mouth himself, Ryan Reynolds, in the sequel fans are salivating over. as the Merc with the Mouth. The studio isn't offering any details on who Kutsuma is playing, other than it's a key role. David Leitch directs, and the film's slated for a June 1, 2018 release. The first Deadpool was one of last year's biggest surprises, becoming the highest-grossing R-rated film worldwide with a $783M haul.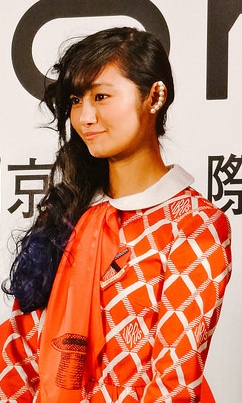 Kutsuna at the 26th Tokyo International Film Festival, Oh! Father Promotion, 17 October 2013​. Photo by Dick Thomas Johnson.​
Kutsuna joins a bunch of high profile newcomers—Josh Brolin will play X-Force leader Cable, Zazie Beetz is Domino, and Jack Kesy (in some capacity, we don't yet know his role). They join Deadpool alums Morena Baccarin, Leslie Uggams, Stefan Kapacic (Colossus) and Brianna Hildebrand (Negasonic Teenage Warhead).
Kutsuna was in the indie film Oh Lucy!, opposite Josh Hartnett, and with Jared Leto in The Outsider, which centers on U.S. Army deserter (Leto) who ends up joining the Yakuza while living in post-world War II Japan.