Idris Elba & Matthew McConaughey Share First Glimpses From The Dark Tower
As we wait for the first trailer for The Dark Tower, Nikolaj Arcel's adaptation of Stephen King's epic novel series, stars Idris Elba and Matthew McConaughey have given us the very first glimpses of the film on Twitter. McConaughey plays the villain, known as the Man in Black, while Ebla is your hero, known as Roland Deschain, or the Gunslinger.
The footage shows us the Man in Black walking across an icy battlefield, while the clip Elba shared shows one of the doors that links the worlds of these characters, including a look at the Gunslinger's practically mythic connection to his revolvers and a snippet of his Gunslinger's Creed. The film will pit the gunslinger against the Man in Black (he's an evil sorcerer, mind you ) as they embark on a journey to reach a mystical tower that can save their decaying world. Here's the official synopsis from Sony Pictures:
Jake Chambers (Tom Taylor) is a young 11-year-old adventure seeker who discovers clues about another dimension called Mid-World. Upon following the mystery, he is spirited away to Mid-World where he encounters the lone frontiersman knight Roland Deschain (Idris Elba), who is on a quest to reach the 'Dark Tower' that resides in End-World and reach the nexus point between time and space that he hopes will save Mid-World from extinction. But with various monsters and a vicious sorcerer named Walter Padick (Matthew McConaughey) hot on their trail, the unlikely duo find that their quest may be difficult to complete.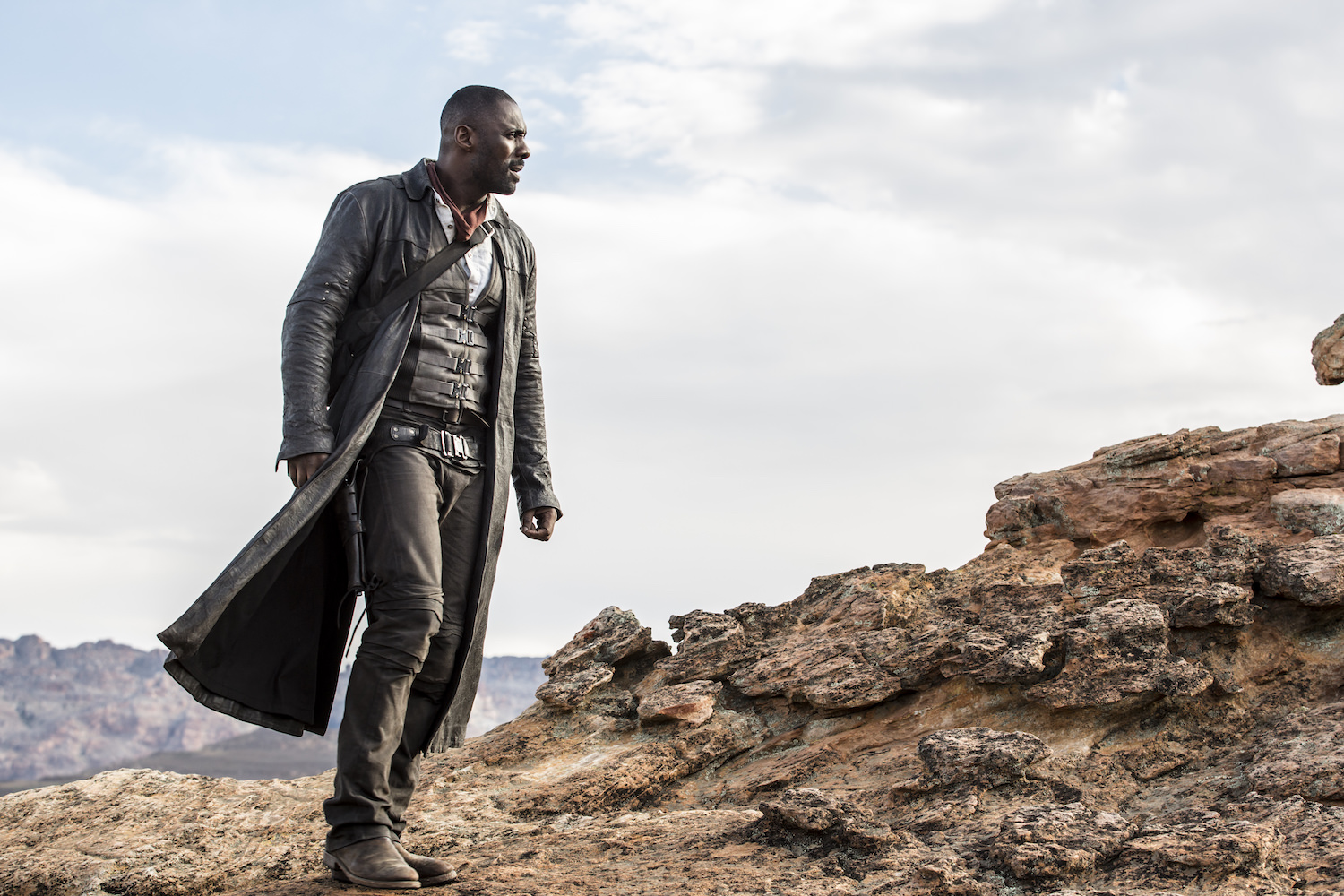 Idris Elba is The Gunslinger. Photo Credit: Ilze Kitshoff. Courtesy Sony Pictures.​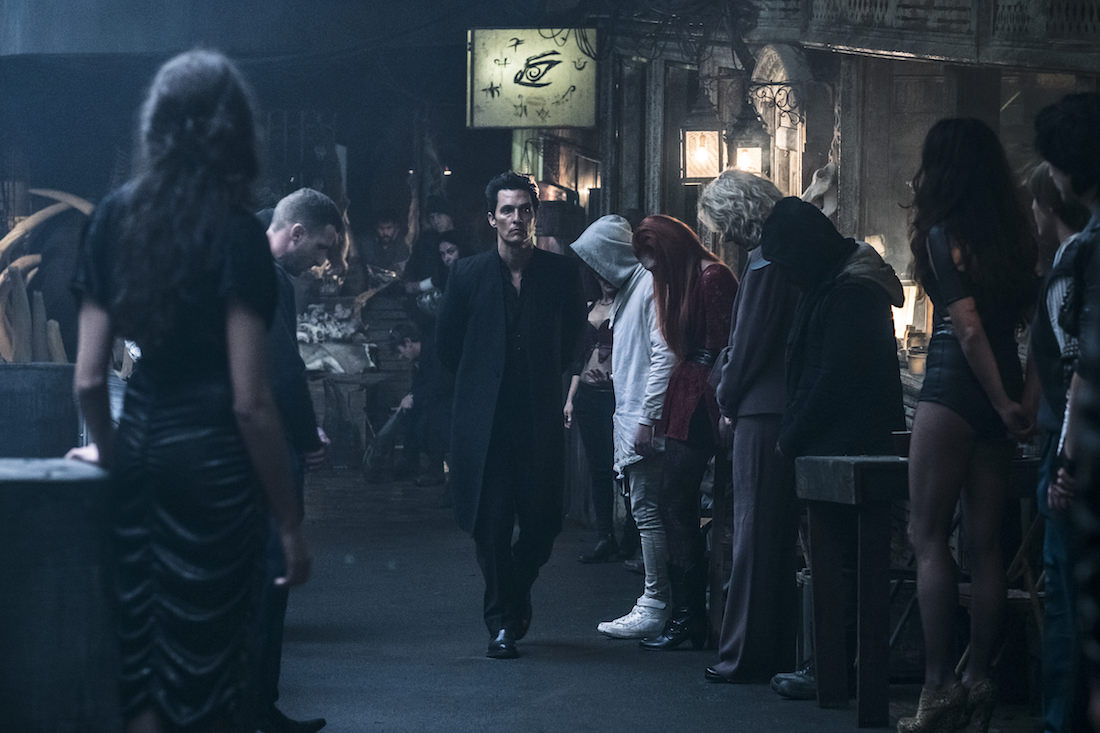 Matthew McConaughey is the Man in Black. Photo Credit: Ilze Kitshoff. Courtesy Sony Pictures.​
The Dark Tower is out August 4.
Featured image: Walter (Matthew McConaughey) and Roland (Idris Elba) in Columbia Pictures THE DARK TOWER. Photo Credit: Ilze Kitshoff. Courtesy Sony Pictures.
@idriselba I know this. Deal with it. #DarkTowerMovie pic.twitter.com/NdDw4qtD0w

— Matthew McConaughey (@McConaughey) May 2, 2017
@McConaughey I deal in lead. #DarkTowerMovie pic.twitter.com/IvpjVKFHCH

— Idris Elba (@idriselba) May 2, 2017