Director James Wan Shows off Amber Heard's Mera in Aquaman
Aquaman director James Wan has released the first shot of Amber Heard as Mera. While Heard's Mera has a role in Zack Snyder's upcoming Justice League, she'll be a much bigger presence in Wan's stand-alone Aquaman film. Here's a look at Heard in both Justice League and Aquaman, where her look changes quite a bit: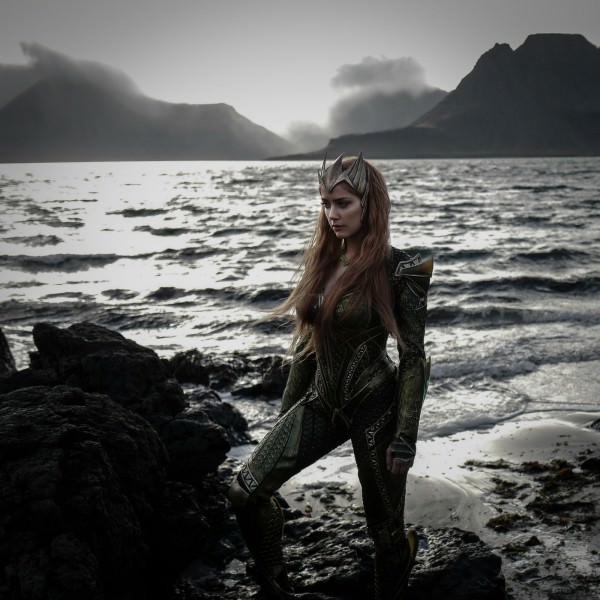 Amber Heard in Justice League. Courtesy Warner Bros.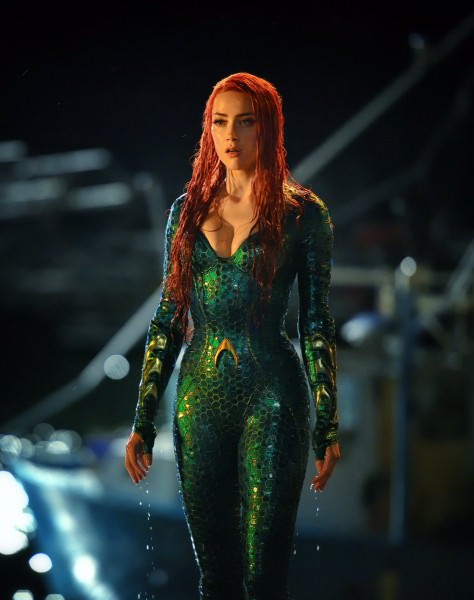 Amber Heard in Aquaman. Courtesy Warner Bros.
Sndyer's version of Mera is much more muted, which fits with the darker tones he used in Batman v Superman and likely in the upcoming Justice League. Wan's Mera has a much more colorful look, befitting a Queen of Atlantis. In the comics world, Meera rules the sea alongside Aquaman, and is one of the most powerful women in the DC Universe. She's got enhanced strength, durability and the ability to bend water to her will. She'll be a potent force in the film, and likely in future DC projects to come.
Heard stars alongside star Jason Momoa as Aquaman, Willem Dafoe as Vulko, Temuera Morrison as Tom Curry, Dolph Lundgren as Nereus, Yahya Abdul-Mateen II as Black Manta, Patrick Wilson
Aquaman opens December 21, 2018.
Featured image: Jason Moma and Amber Heard in Aquaman. Courtesy Warner Bros.