Behold Sir Paul McCartney in a New Pirates of the Caribbean: Dead Men Tell no Tales Photo
The Pirates of the Caribbean franchise has a history of enlisting legendary British musicians in crucial cameos. You recall that none other than the Rolling Stones deathless guitarist Keith Richards played Jack Sparrow's father in At World's End, and now, in Dead Men Tell No Tales, they've managed to employ possibly the only man even more iconic than Keith—Sir Paul McCartney. Now, for the first time, we've got a look at his character, thanks to the Beatles legend's Twitter page: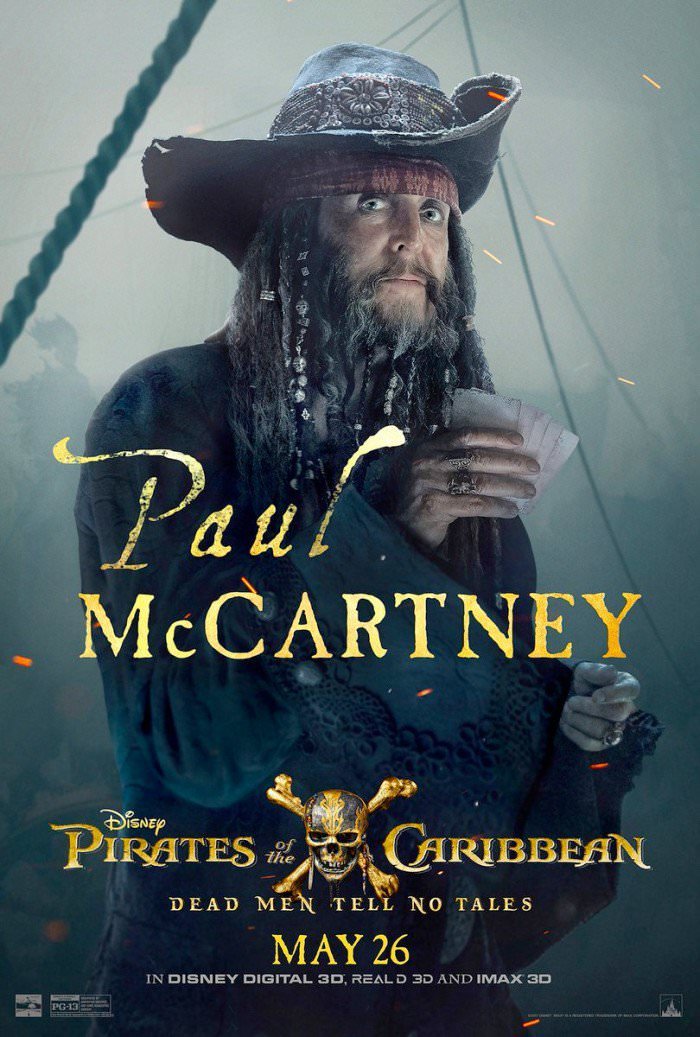 McCartney is listed as playing 'Jail Guard 2,' but we can bet he'll have a slightly more critical role than that title suggests. He's holding cards in the photo, and our guess is he'll play some swashbuckling rogue who will have a major impact in some way, shape or form on the proceedings. In the film, Jack Sparrow is not doing so hot, and what makes matters worse is he's being hunted by some very angry ghost sailors, led by Captain Salazar (Javier Bardem), who have escaped from the Devil's Triangle and are hellbent on killing every pirate at sea – starting with Jack.
McCartney joins Depp, Kaya Scodelario, Brenton Thwaites, and returning stars Geoffrey Rush, Orlando Bloom and Keira Knightley in what's already been hailed as the best Pirates since the original.
Pirates of the Caribbean: Dead Men Tell No Tales hits theaters on May 26.
Featured image: Johnny Depp in Dead Men Tell No Tales. Courtesy Walt Disney Pictures