Here's Your Awesome Mix Vol. 2 Playlist From Guardians of the Galaxy Vol. 2
Calling all Guardians of the Galaxy fans; you're in luck! Before today, only a few of the upcoming film's, Guardians of the Galaxy Vol. 2, were available to us from various trailers. Now, the full soundtrack is available online, courtesy of Rolling Stone.
The soundtrack, entitled Awesome Mix Vol. 2, is an eclectic blend of everything from Fleetwood Mac to Sam Cooke. Writer and director James Gunn created its counterpart, Awesome Mix Vol. 1, back in 2014 and it immediately went platinum, affording him a bigger budget. This allowed Gunn to include timeless hits such as George Harrison's "My Sweet Lord," Fleetwood Mac's "The Chain," and Electric Light Orchestra's "Mr. Blue Sky." We've embedded the full playlist below.
Gunn has listened to each track repeatedly, but he is still not sick of them. We are sure you will love them too.
Guardians of the Galaxy Vol. 2 hits theaters on May 5.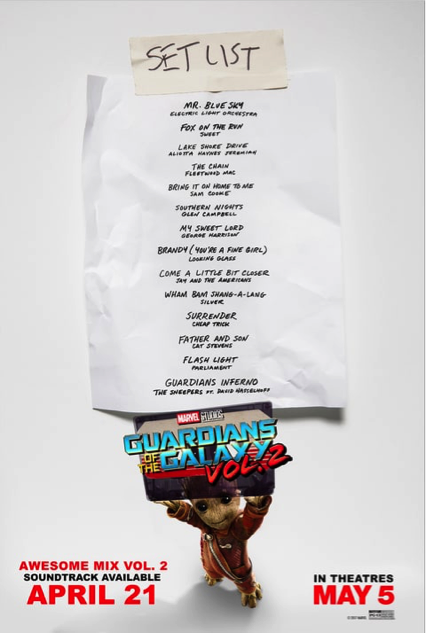 Featured image: Baby Groot in Guardians of the Galaxy Vol. 2. Courtesy Marvel/Walt Disney Pictures