Check out the new Justice League Teaser Poster
It was only two weeks ago when we shared the trailer for Zack Snyder's Justice League, which gave main cast all get their moments to shine, showcase their individual personalities and superpowers, and create enough tension between them that they can create enough drama for when the villains aren't in the frame. There was also some much needed humor, like when the Flash asks Batman what his superpower, and the caped crusader replies, deadpan, "I'm rich."
Warner Bros. has shared the new teaser poster for the film, which puts the man uniting these oddballs in the center: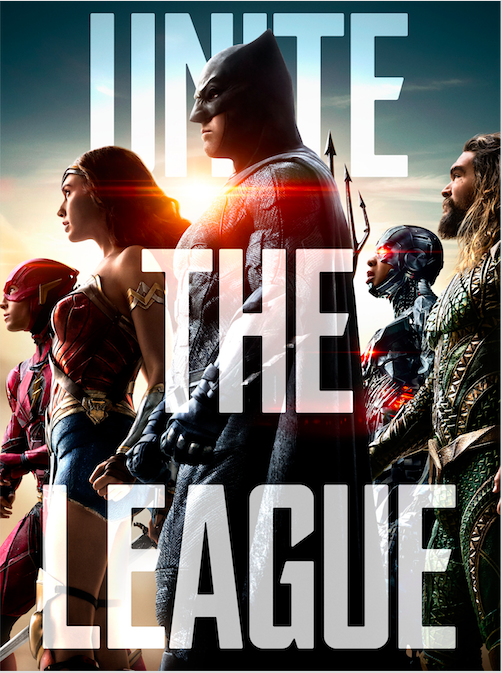 What's been fairly clear is that Snyder is looking to craft something different from his dark, brooding Batman v Superman: Dawn of Justice. While the trailer had plenty of Snyder's trademark darkness, so far much of what we've seen emphasizes Justice League's themes of collaboration and, if not optimism, than at least a can-do attitude. The colorful poster shows our five heroes standing side-by-side, facing a sunrise, no less.
With Batman (Ben Affleck), Wonder Woman (Gal Gadot) and Aquaman (Jason Momoa) front and center of the poster, remember that Barry Allen/The Flash (Ezra Miller) and Victor Stone/Cyborg (Ray Fisher) are popular characters in their own rights. And sure, we haven't seen Superman in any piece of marketing material yet, but you can probably be sure he'll be making his first appearance in a coming trailer, or, at this year's San Diego Comic Con.
Justice League hits theaters on November 17, 2017.