Annebelle: Creation Continues the Conjuring Franchise
Warner Bros. may have released the first official trailer for their new Annabelle prequel on April 1, but, like the other films in The Conjuring franchise, this new installment is no joking matter.
Annabelle: Creation gives further backstory to Annabelle, which, itself, gave backstory to The Conjuring. Here's the full franchise timeline, for those trying to keep track. We don't yet know for sure what year the new installment takes place, but if the song that plays in the background of the trailer is any indication (Johnny Cash's 1969 rendition of "You Are My Sunshine"), it could take place just a year before Annabelle.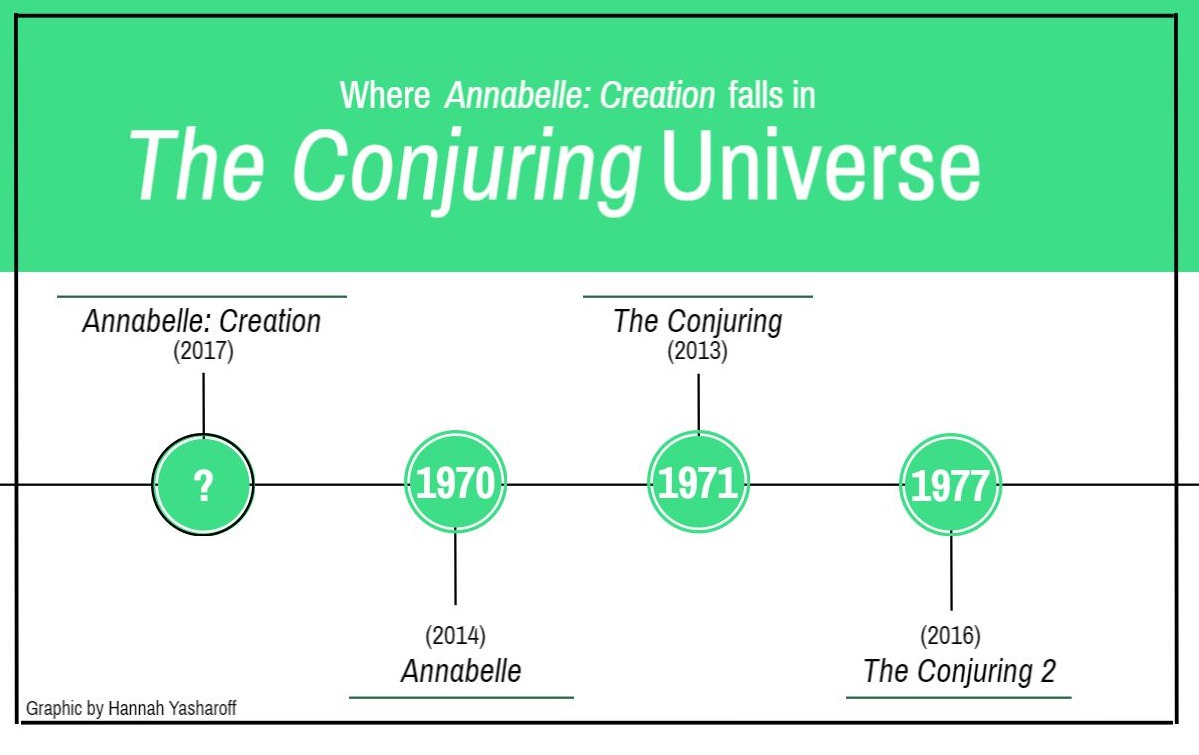 Following the franchise's main concept, a couple begins to notice some creepy happenings inside their house. Warner Bros. describes this installment as follows: "Several years after the tragic death of their little girl, a dollmaker and his wife welcome a nun and several girls from a shuttered orphanage into their home, soon becoming the target of the dollmaker's possessed creation, Annabelle."
Directed by David F. Sandberg (the man behind last year's fantastic Lights Out), the film was written by Annabelle scribe Gary Dauberman. It stars Anthony LaPaglia as dollmaker Samuel Mullins (Without a Trace) and Alicia Vela-Bailey (Lights Out) as his wife, as well as Stephanie Sigman (Spectre) as Sister Charlotte. Kerry O'Malley and Brian Howe will reprise their roles as Sharon and Pete Higgins from Annabelle.
The film also features Talitha Bateman as the Mullins' daughter Janice, who, by the looks of the trailer, might not be so dead after all.
Annabelle: Creation hits theaters August 11. In the meantime, check out the trailer below… if you dare.
Featured image: Talitha Bateman in Annabelle: Creation. Courtesy Warner Bros.