Watch Batman & the Flash in new Justice League Teasers
Yesterday we shared Aquaman's new teaser for Zack Snyder's Justice League, which is one of five that Warner Bros. will be releasing before the full trailer this Saturday. Today, we've got two more to show you—Ben Affleck's Batman and Ezra Miller's Flash.
While only 15 seconds long apiece, the teasers give us a little taste of what's to come, the first Avengers-sized ensemble piece for DC, showcasing five of their most iconic properties (six, if you count Superman, who will be showing up eventually). We get a glimpse of the new Batmobile and a look at the Flash showing off his signature power.
Warner Bros. has also dropped a new poster for the film and character posters for Aquaman, Batman and the Flash, giving you a much closer look at their respective attire. Aquaman's armor is appropriately scaly and green (and his trident now has two extra prongs).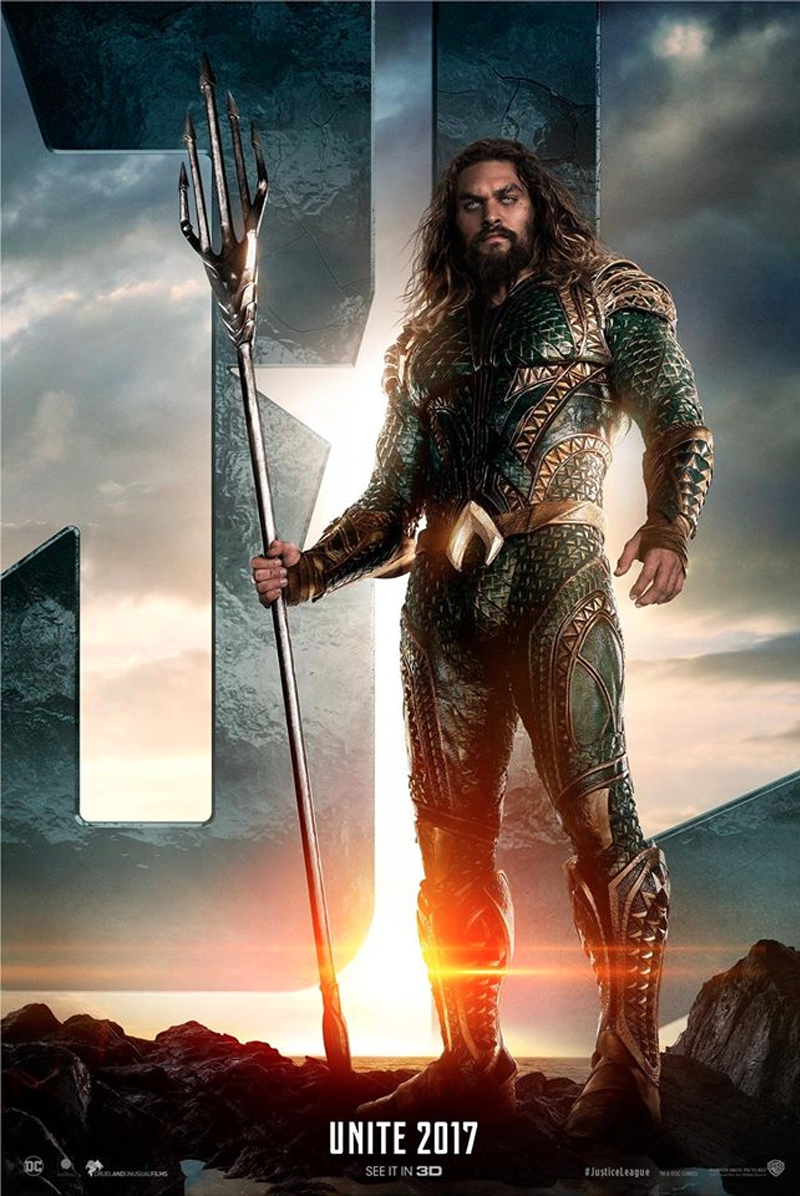 Batman's suit now has a lighter bat symbol on the chest, but remains the bulkier, scarred version we saw in Batman v Superman.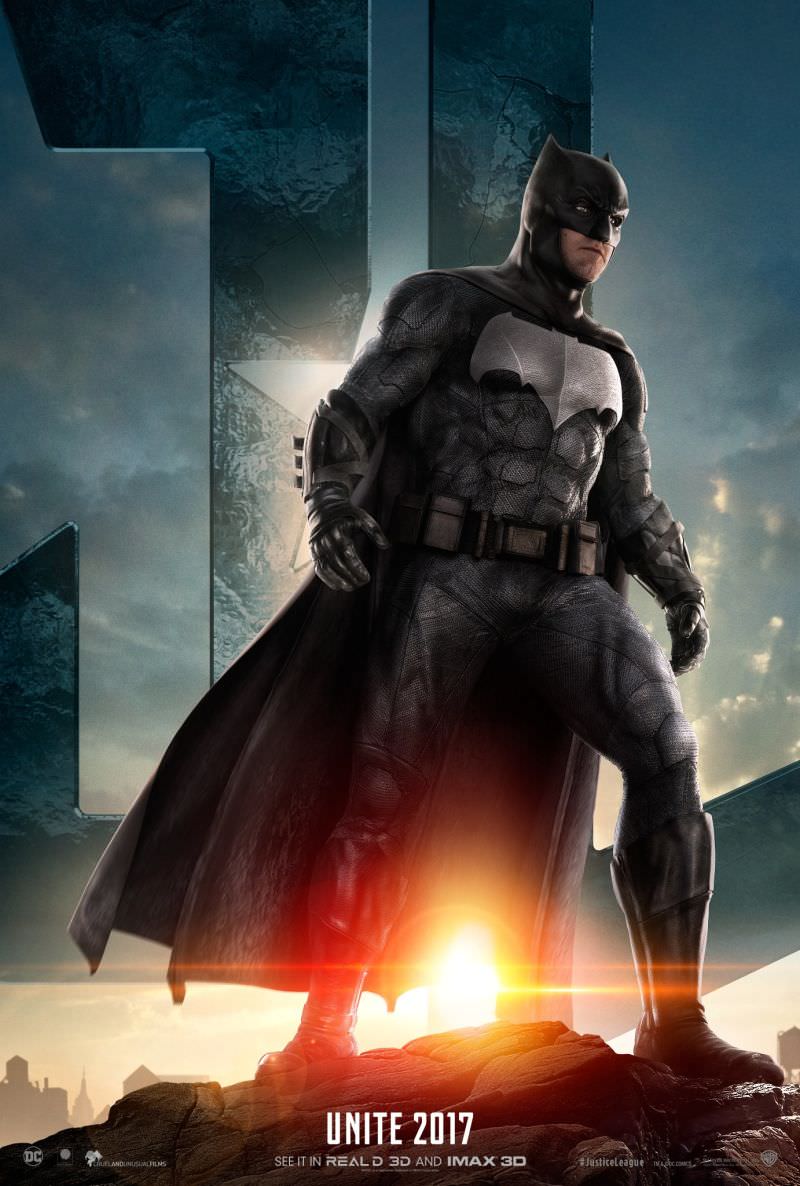 The Flash's look is mostly red, as it should be, with the lightning bolt motif not only expressed on the chest, but also along his ears.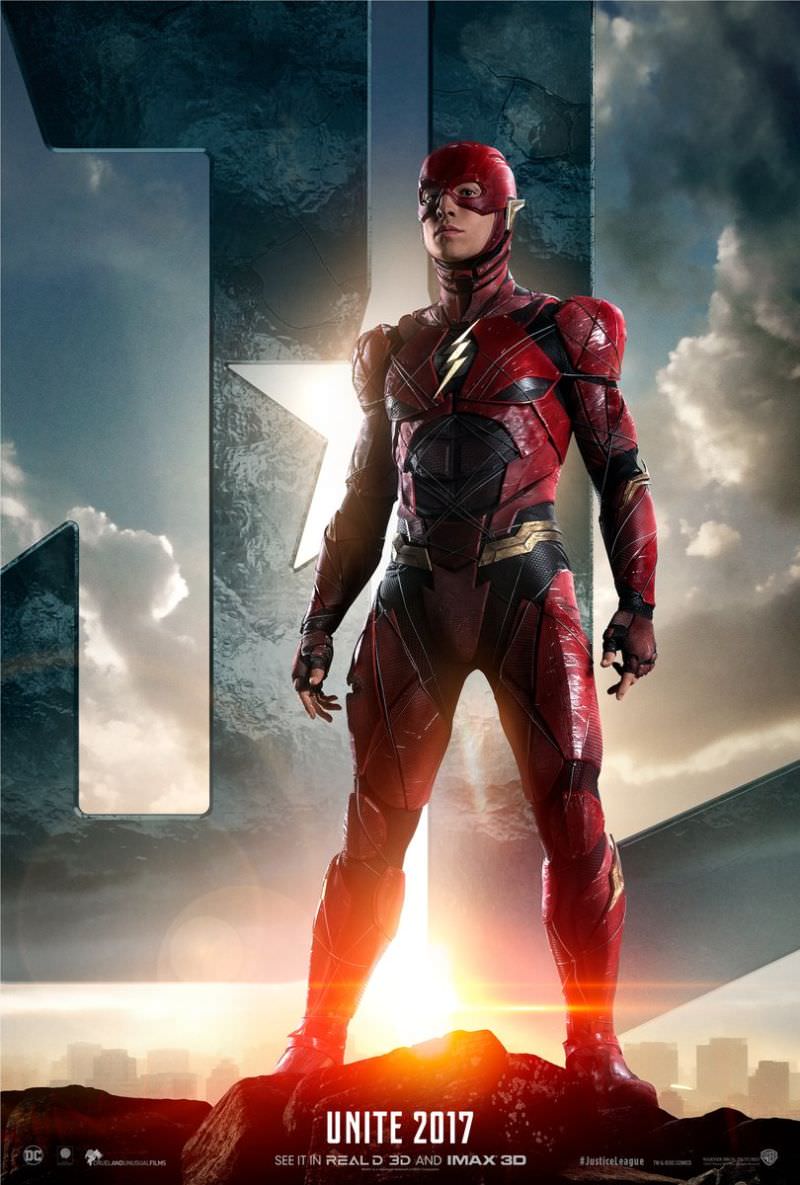 We'll share the Wonder Woman and Cyborg teasers, as well as their posters, when we get them.
Here's the film's synopsis:
In Justice League, fueled by his restored faith in humanity and inspired by Superman's selfless act, Bruce Wayne enlists the help of his newfound ally, Diana Prince, to face an even greater enemy. Together, Batman and Wonder Woman work quickly to find and recruit a team of metahumans to stand against this newly awakened threat. But despite the formation of this unprecedented league of heroes—Batman, Wonder Woman, Aquaman, Cyborg and The Flash—it may already be too late to save the planet from an assault of catastrophic proportions.
The full trailer is coming this Saturday, March 25, and Justice League premieres November 17, 2017