Game of Thrones Season 7 Poster Teases Battle Between Fire vs. Ice
We've been waiting patiently for Game of Thrones news for a while now. The last time we checked in on our Lannisters and Starks, we were writing about their big haul at the Creative Arts Emmys, where the show was the night's big winner with 9 awards. Since then, there have been a few tidbits here and there, but all's been quiet on the Westeros front. It's as if our actual lives here in the real world has become GoT like, what with all the palace intrigue and anxiety, while the show itself has faded out.
This is because GoT has taken an extended break between seasons 6 and 7 as they gear up for their final, shortened seasons to the big finish. It would be around now that we'd be seeing promos for a new season, but because there isn't one, we'll have to make do with this—season 7's poster, which hints at the coming war between Daenerys Targaryen's armies (including her dragons, of course) and the Night King's White Walkers.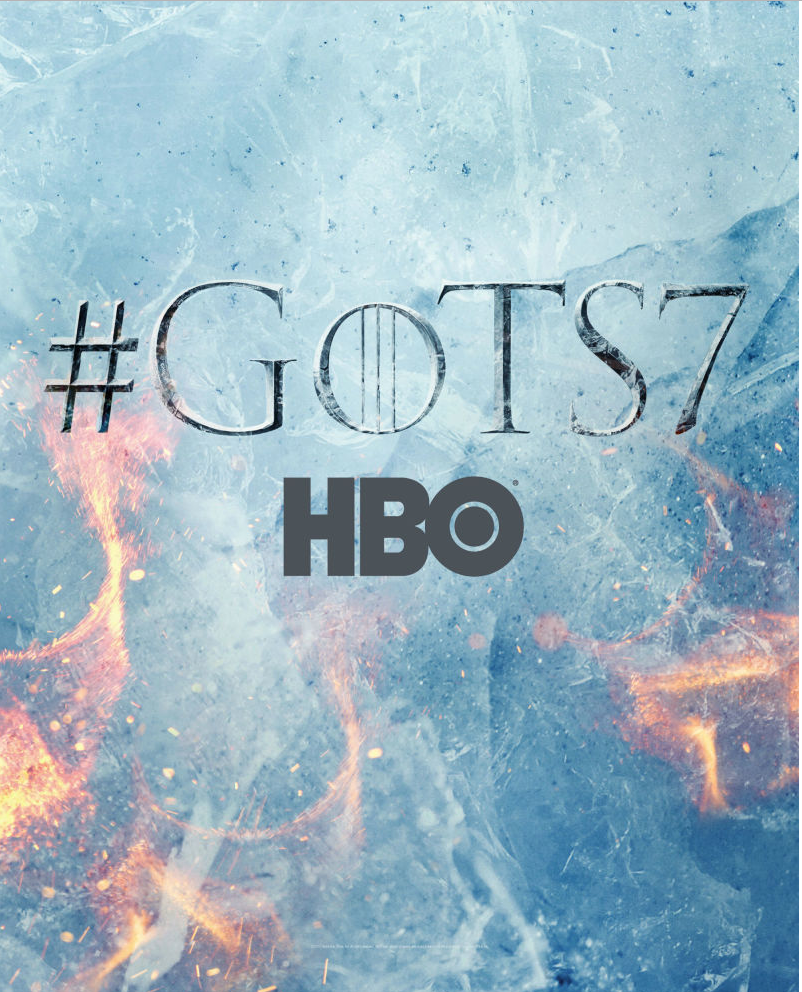 The poster is actually a "teaser" poster, which is being distributed ahead of GoT showrunners David Benioff and Dan Weiss heading down to South by Southwest (we're heading to Austin today, by the way) as featured speakers, along with stars Sophie Turner and Maisie Williams. There's also going to be an interactive GoT experience at SXSW, which HBO is calling The Escape, in which participants try to escape from a various rooms HBO themed rooms (GoT is the only immersive room you have the chance of fleeing—there's also Silicon Valley, Veep and others) using clues to unlock the doors.
As for season 7, there is still no premiere date, but summer is still the season when HBO says winter will return.
Featured image: Emilia Clarke. Photo: courtesy of HBO​