Director Oz Perkins Takes It Slow in The Blackcoat's Daughter Shocker
Oz Perkins wrote and directed The Blackcoat's Daughter (opening in theaters and On Demand March 31) determined to create a slow-burn horror film in the classic mold. The story: two teenagers (Kiernan Shipka of Mad Men and British actress Lucy Boynton) go mad when they're abandoned at their devil-infested prep school over winter break. Separately, a depressed young woman (Emma Roberts) treks through the night on a mysterious mission her own. Perkins says, "There's one avenue for horror where the scares keep jumping out at you from page one, but those kind of 'jack in the box' movies don't do anything for me."
Instead, Perkins crafted a moody thriller that goes a good hour before any actual blood gets shed. Drawing inspiration from vintage genre pieces like Diabolique, Carrie and Don't Look Now, Perkins observes "All of those movies took their time leading up to what is ultimately a horrific climax, whether its pig's blood in Carrie or the great bathtub reveal in Diabolique. I like that less is more approach, because for me the best horror movies are about things that are hidden, and then you finally show a little bit at the end."
Perkins does not mention Psycho in his pantheon of horror favorites, even though the Alfred Hitchcock thriller transformed his father, Anthony Perkins, into a horror movie icon after he starred as a cross-dressing psychopath in the 1960 hit. Oz Perkins says, "Given that my dad had such an impact on the horror genre, I can't help but feel like there's a good fit for me there."
Perkins and his younger musician brother Elvis, who scored The Blackcoat's Daughter, infuse the film with a mournful tone inspired by tragic family history. Their father died in 1992 from AIDS-related pneumonia. Then in 2001, terrorists killed the Perkins' mother Berry Berenson when her plane was hijacked during the 9/11 attacks. Oz Perkins says, "I wanted to make this movie to sort of code my own personal experience through the metaphor of what Kiernan's character Kat goes through. Losing parents, there's this non-negotiable quality of grief, as much as you try to work through it and read the books and do the meditation. But you still can't accept it. And that's what we see in this film, when these parents drive every year to lay flowers at the school where their daughter was killed."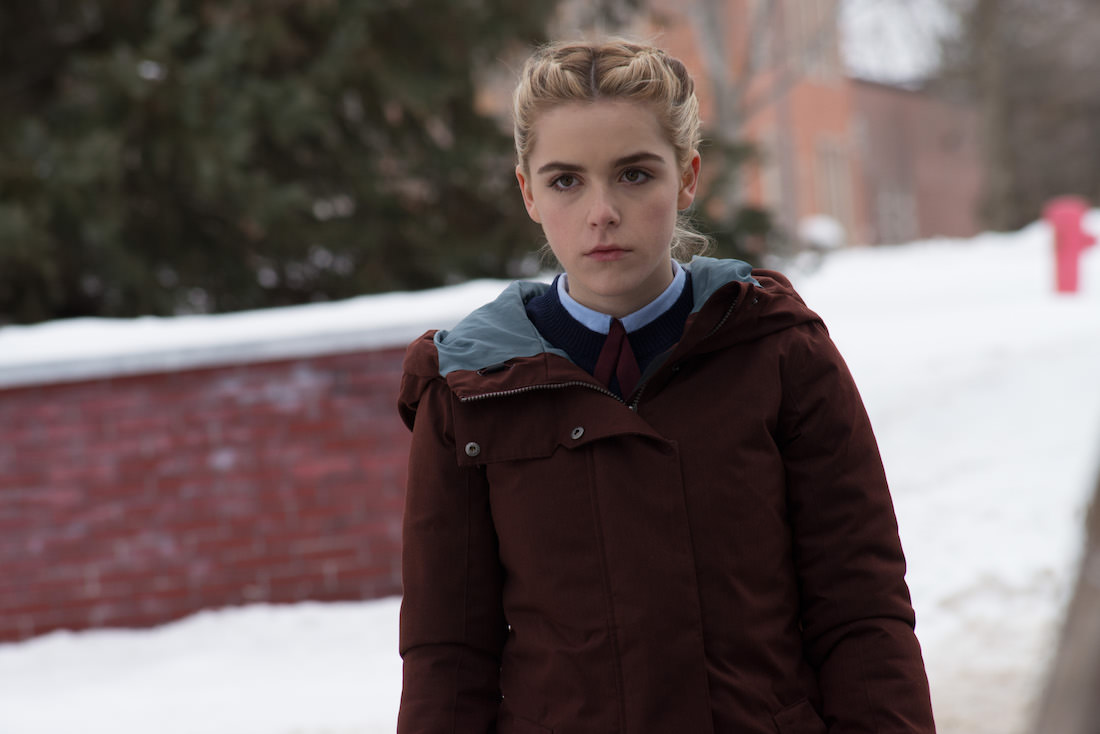 Kiernan Shipka. Photo by Peter Maur. Courtesy A24.
To portray the sorrowful yet fierce young women at the center of his story, Perkins picked three actresses who instinctively understood how to handle spare dialogue. "They've all been acting since they were little kids," he says. "Kiernan was about six when she started working on 'Mad Men' so she was picture ready at all times." Lucy Boynton landed the role as tough-on-the-outside classmate Rose after she sent Perkins a videotaped audition from her native England. He says, "Lucy was a revelation because she's able to convey so much with the smallest gestures, the smallest looks, the most expertly placed pauses. To me, that's the essence of film acting."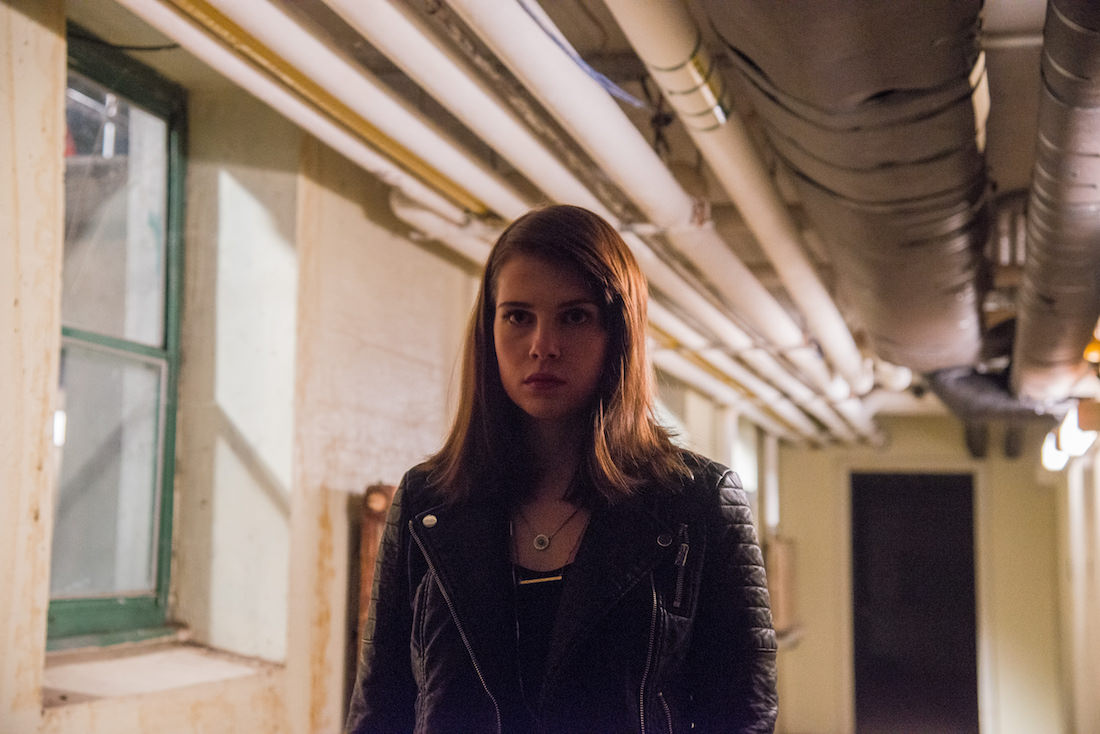 Lucy Boynton. Photo by Peter Maur. Courtesy A24.
Once he'd found his stars, Perkins brought cast and crew to an agricultural college outside of Ottawa Canada. There, he and director of photographer Julie Kirkwood shot the film according to strict rules. "We never took the camera off the tripod," Perkins says. "No hand held. We don't follow people. We don't use extreme closes ups. Everything's pretty Spartan because I wanted to leave room for dread to flow into the pauses and the loneliness and the dark places. I wanted the film to feel observational, almost passive, as if we're watching this terrible thing happen and there's nothing we can do to reach in and change it."
Featured image: Kiernan Shipka in A24's THE BLACKCOAT'S DAUGHTER. Photo by Peter Maur. Courtesy A24.