Actor
,
Cinematographer
,
Composer
,
Costume Designer
,
Director
,
Editor
,
Hair/Makeup
,
Production Designer
,
Screenwriter
,
Sound Designer
,
Special/Visual Effects
Our Complete 2017 Oscars Coverage
And here it is, the complete guide to our 2017 Oscars coverage. Our annual "Know Your Nominee" series once again looks at every category, giving you the information you need to conquer your Oscars pool. Learn more about the nominees for Lead Actor, Foreign Language Film, Costume Designers, Documentary Short, Editing, Live Action Short, Actress in a Supporting Role, Makeup & Hairstyling, Animated Feature, Documentary Feature, Original Song, Visual Effects, Production Design, Adapted Screenplay, Sound Editing & Mixing, Actress in a Leading Role, Actor in a Supporting Role, Cinematography, Director, Original Screenplay, Original Score and Best Picture.
In addition to the series, this year we've created a special look at the awards—The Road to the Oscars. Click on the image below to learn more about this year's crop of Oscar nominated films and filmmakers, and the effect their contributions have had on the country at large.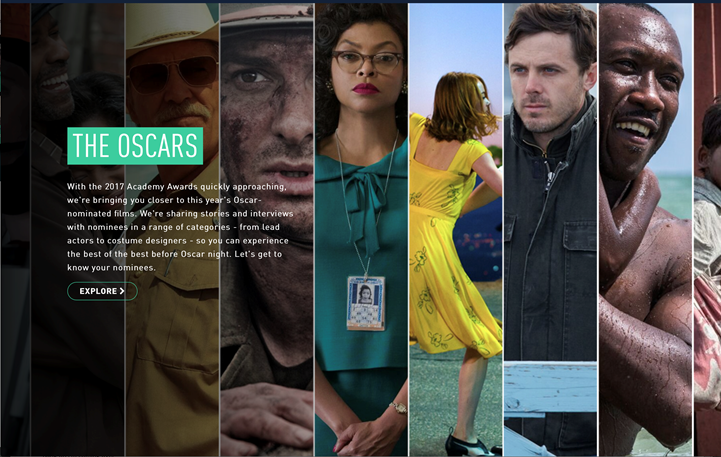 And finally, have a little fun before the show and take our Oscars Emoji Movie Challenge!
Emoji Movie Compilation from WhereToWatch on Vimeo.