Know Your 2017 Oscar Nominees: Sound Editing & Sound Mixing
We've gone big for our Oscars coverage this year. Our annual "Know Your Nominee" series once again looks at every category, giving you the information you need to conquer your Oscars pool. Learn more about the nominees for Lead Actor, Foreign Language Film, Costume Designers, Documentary Short, Editing, Live Action Short, Actress in a Supporting Role, Makeup & Hairstyling, Animated Feature, Documentary Feature, Original Song, Visual Effects, Production Design and Adapted Screenplay. Now we turn our attention to the Sound Editing and Sound Mixing nominees.
In addition to the series, this year we've created a special look at the awards—The Road to the Oscars. Click on the image below to learn more about this year's crop of Oscar nominated films and filmmakers, and the effect their contributions have had on the country at large.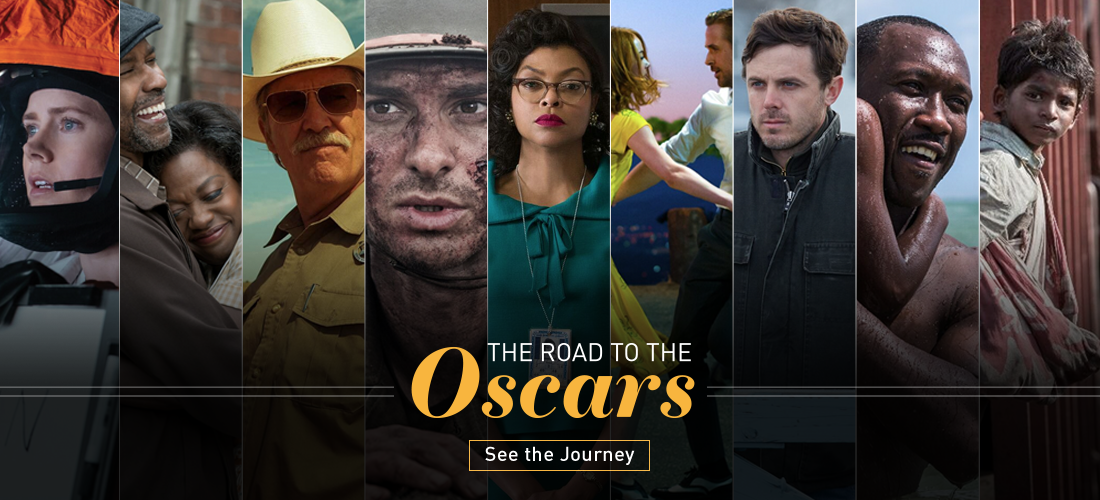 What you hear on screen tells nearly as much of the story as what you see. If the speakers on your TV are broken, or if the sound quality in your theater is compromised, you'll quickly learn just how vital sound editors and mixers really are—even if you aren't quite sure what they do.
These two categories represent two very distinct jobs. You can think of sound editors as the supervisors of everything you hear on screen. They oversee the roar of the crowd, the bang of a gun, the boom of the pending explosion, and even your favorite movie line. They gather up all of the audio needed to tell the story.
Sound mixers are masters of volume. Everything you here, including the atmospheric hum, lives on a different track during editing. The mixers will go in and make sure that the most important sound rises to the top and that you can always hear what your favorite character is saying. Done right, the audio will be seamless and you'll be hearing perfect harmony.
Arrival, Hacksaw Ridge, and La La Land were recognized in both categories. The sounds artists in Arrival were challenged to create an alien language that was at the center of the movie's plot.
War films like Hacksaw Ridge are always heavy on audio and the sounds have to match up precisely with the action on screen to make the battles believable.
Musicals always have an added element of highlighting the songs in a way that progresses the plot and La La Land rises to the challenge.
Deepwater Horizon and Sully earned nods for sound editing. You can read our interview with Deepwater Horizon's sound editor Wylie Stateman here for a deeper dive. Both films drew from the real life crises that their scripts are based on.
Rogue One: A Star Wars Story and 13 Hours: The Secret Soldiers of Benghazi snapped up sound mixing nominations. With high action and heavy plot, both films required immense talent to keep the audio boards balanced.