Know Your 2017 Oscar Nominees: Animated Feature
Our Oscars coverage this year has gone big. Our annual "Know Your Nominee" series will once again touch upon every category, giving you the information you need to conquer your Oscars pool. Learn more about the nominees for Lead Actor, Foreign Language Film, Costume Designers, Documentary Short, Editing, Live Action Short, Actress in a Supporting Role and Makeup & Hairstyling. Now we turn our attention to the category for Animated Feature. Check back with us as we go deep on all the rest. In addition to the series, this year we've created a special look at the awards—The Road to the Oscars. Click on the image below to learn more about this year's crop of Oscar nominated films and filmmakers, and the effect their contributions have had on the country at large.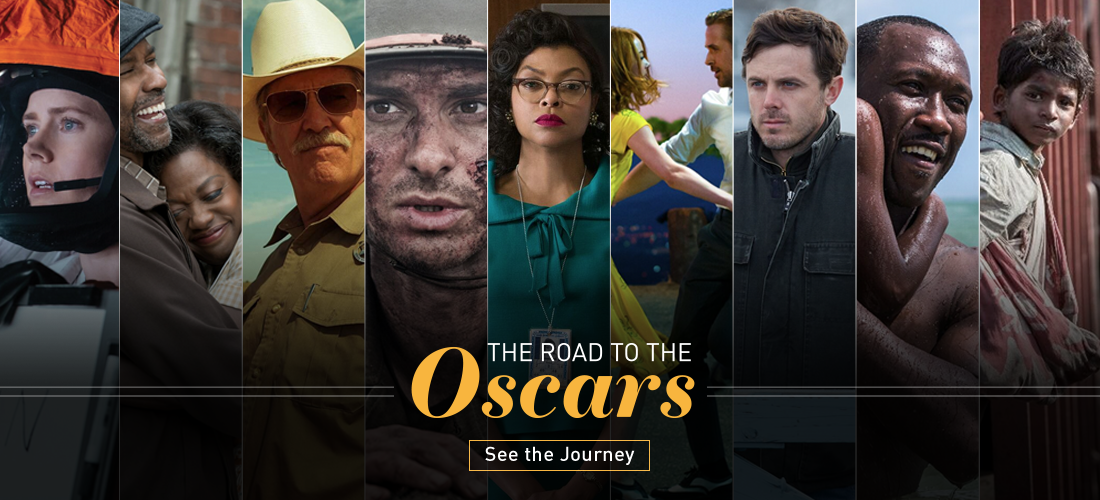 If you were to watch the five Oscar nominees for Animated Feature film, you would be in for an epic quest across land and sea. This year, the category honors the son of a samurai on a mystical journey, an orphan searching for the meaning of home, a teenage islander who can harness the power of the ocean, a stranded sailor who succumbs to it, and a rabbit challenging the status quo. Each movie is visually unique, and all contenders are stunning and complex pieces of storytelling.
Mixing the painstaking art of stop motion and cutting edge digital technology, Kubo and the Two Strings is an animated triumph. Kubo is the son of a witch and a samurai who must embark on a journey to uncover his family's secrets. While Kubo can do some pretty awesome tricks – need we say more than 'enchanted origami' – he learns that the most powerful magic of all is the love of his family. The film is visually ambitious and rises to every challenge while telling an original and remarkable story.
Disney's latest box office smash Moana is a thrilling rush of color and sound that truly transports you to the Polynesian islands. Earlier this year, Moana animators Hyrum Osmond and David Derrick Jr. told us about the enormous research and team effort that went into making the epic. Moana is the latest Disney film shedding the damsel in distress character in favor of a heroine like Merida of Brave and Frozen's Anna. Upping the cool factor of this film, Moana is voiced by native Hawaiian teenager Auli'i Cravalho and the movie's music was written by Broadway's Hamilton creator Lin Manuel Miranda.
The darkest selection is the only foreign language film in the category, My Life as a Zucchini. The heartbreaking, yet redemptive story of an orphaned boy with a troubled childhood takes a realistic look at young people coping with very adult problems. Beautiful and tender, the French-Swiss film is getting an English dub featuring Will Forte, Nick Offerman, Ellen Page and Amy Sedaris if subtitles aren't your thing.
https://www.youtube.com/watch?v=Sw7BggqBpTk
Featuring no dialogue at all, The Red Turtle stands out as the only traditional 2D animated film in the group. The poignant fable paints the tale of a shipwrecked man whose relationship with nature turns from animosity to harmony. A thoughtful reflection on man's place in the world, it's just plain peaceful to see and hear.
Disney doubles down with Golden Globe winner Zootopia. Animator Darrin Butters told us how Robin Hood inspired the award winning animal adventure. The story is an exciting whodunit that will keep you guessing and, as is a hallmark of Disney films, the character development is detail oriented and hysterical. Not to mention we can't get enough of the sloth scenes.
Disney often sets a bar for animation that is difficult to compete with. This year they scooped up 40% of the nominations for best animated feature and will probably add another Oscar to the House of Mouse. Moana made waves and we expect the oceanic adventure to go the distance.