Uncategorized
Know Your 2017 Oscar Nominees: Actress in a Leading Role
We've gone big for our Oscars coverage this year. Our annual "Know Your Nominee" series once again looks at every category, giving you the information you need to conquer your Oscars pool. Learn more about the nominees for Lead Actor, Foreign Language Film, Costume Designers, Documentary Short, Editing, Live Action Short, Actress in a Supporting Role, Makeup & Hairstyling, Animated Feature, Documentary Feature, Original Song, Visual Effects, Production Design, Adapted Screenplay and Sound Editing & Mixing. Now we turn our attention to the Actress in a Leading Role nominees.
In addition to the series, this year we've created a special look at the awards—The Road to the Oscars. Click on the image below to learn more about this year's crop of Oscar nominated films and filmmakers, and the effect their contributions have had on the country at large.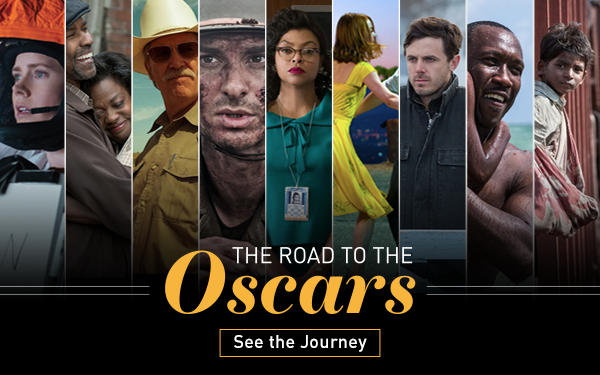 Isabelle Huppert — Elle
Huppert is France's Meryl Streep, the only thing she's been lacking, until now, is an Oscar nomination. Her work in Elle, Paul Verhoeven's dark, and darkly comedic, thriller is a testament to her mastery. She plays a high powered video-game exec who is brutally raped—not the type of storyline you'd think would call a cool, almost surreally enigmatic performance, but that's what Huppert delivers, and it's astonishing. Reacting to the intruder's violation with a mysterious detachment rather than fury, Huppert delivers the year's most curious, confounding performance. She's at the very top of her game.
Ruth Negga — Loving
Playing one of three historical figures, Negga's turn as Mildred Loving, who, along with her husband, sued the state of Virginia in the Supreme Court case that ended anti-miscegenation laws, is the breakout performance among the nominees. Negga's quietly potent performance shows us the intimate, deeply personal sacrifices one of the heroes of the civil-rights movements made, without the acknowledgment or fanfare of the larger public. Mildred Loving was neither an iconoclast nor a larger-than-life personality; instead, she was a deeply private person with a deep reservoir of resolve. The Lovings weren't looking to make history, but then again, history often chooses its own heroes.
Natalie Portman — Jackie
Portman had a monumental task in Jackie; portray one of the most iconic women of the 20th century, one who whose image and voice are an indelible part of American history. Many actors and actresses before here have tried and failed to find the personal in the outsized personality, but Portman invests the first lady, in her most tragic moments, with feeling that seems entirely appropriate to the Jackie we think we know, while revealing a Jackie we never could have met. The performance is riveting throughout.
Emma Stone — La La Land
While there are probably a slew of actresses who could have done a good job with Mia, the aspiring actress in Damien Chazelle's film, none could have played the role with the same blend of charisma and wry intelligence as Stone. The wannabe actress is a character we've seen in a hundred films before, the reason Stone's an Oscar nominee is how she makes the character not only tolerable, but admirable. She's quickly becoming one of Hollywood's most reliably excellent young superstars.
Meryl Streep — Florence Foster Jenkins
The most heralded actress alive, one who can give an acceptance speech at the Golden Globes that people are talking about in Shanghai, Streep doesn't need or require any editorializing. Her work in Stephen Frears's period comedy about Jenkins, a New York society woman who loved to sing in public despite being completely tone-deaf, is reliably excellent. This is Streep's 20th Oscar nomination (breaking her own record, naturally), and call us crazy for thinking she'll be back.
Featured image: L-r clockwise: Emma Stone, Natalie Portman, Ruth Negga, Meryl Streep, Isabelle Huppert. Courtesy Lionsgate, Fox Searchlight, Universal Pictures, Paramount Pictures, and Sony Picture Classics.