Berlinale 2017: Chavela is a Potent, Timely Portrait of a Nearly Forgotten Icon
The tale of a hard-drinking, androdgynous-outfitted, wild singer and musician debuted at the Berlinale on Friday, and it was hardly the stuff of aging white male rocker biopic dreams. Far better, Chavela, from directors Catherine Gund and Danesha Kyi, is a moving documentary of the life of Chavela Vargas, an icon of 20th century Latin music.
Born Isabel Vargas Lizano in Costa Rica in 1919, Chavela left for Mexico as a teenager to pursue a musical career and escape a stifling small-town childhood that never accepted her latent homesexuality. Though she first performed "as a woman," when her star quickly rose in the Mexican ranchera music scene, the musician abandoned makeup and dresses for pants, short hair, and traditional ponchos. As famous as her deep, lovely voice and a way of inhabiting her music in such a way that consistently made her audience cry, was Chavela's semi-open status as a lesbian, at least on stage. Off-stage, "Patria's [a friend and subject in the documentary] statement is so powerful, when she said she was this big, beautiful, whole human being, and the word lesbian was used to cut her down," recounts Gund.
CHAVELA trailer from Aubin Pictures on Vimeo.
Unsurprisingly, it was a word Chavela reviled for much of her life. The film builds toward her triumphant acceptance of it, at age 81, and then takes off, as a rediscovered Chavela heads to Spain and newfound glory. Along the way, the directors let the music play (wisely, as it speedily convinces those of us with no prior knowledge of the singer that our musical vocabulary was lacking), set to stills overlaid with translations of the Spanish lyrics, poetic and lovelorn, into English. The balance of the documentary, as a testament to Chavela's iconic talent, an account of her adult life, and and a thoughtful examination of what it really meant for her to be gay in a time that made it so painful, came about over the course of interviewing her friends, lovers, and collaborators. While still in production, "we hadn't really dug deep enough into what it meant for her to be gay," said Kyi, "that sort of change that she made, and her own acceptance of her sexuality."
Chavela evolved over a couple decades. The musician had slipped into semi-obscurity by the time Gund was traveling in Mexico City in the 90's. The filmmaker hadn't even heard of her, and she'd stopped performing due to an escalated drinking problem that led to a years-long booking hiatus. Many fans mistakenly believed that she had passed away. In fact, when Gund was in Mexico, Chavela had just gotten sober and the director's local companions happened to discover that not only was Chavela not dead, she was going to perform. The club owners who took a chance on booking the singer (they came to know her well and feature prominently in the documentary) let Gund film.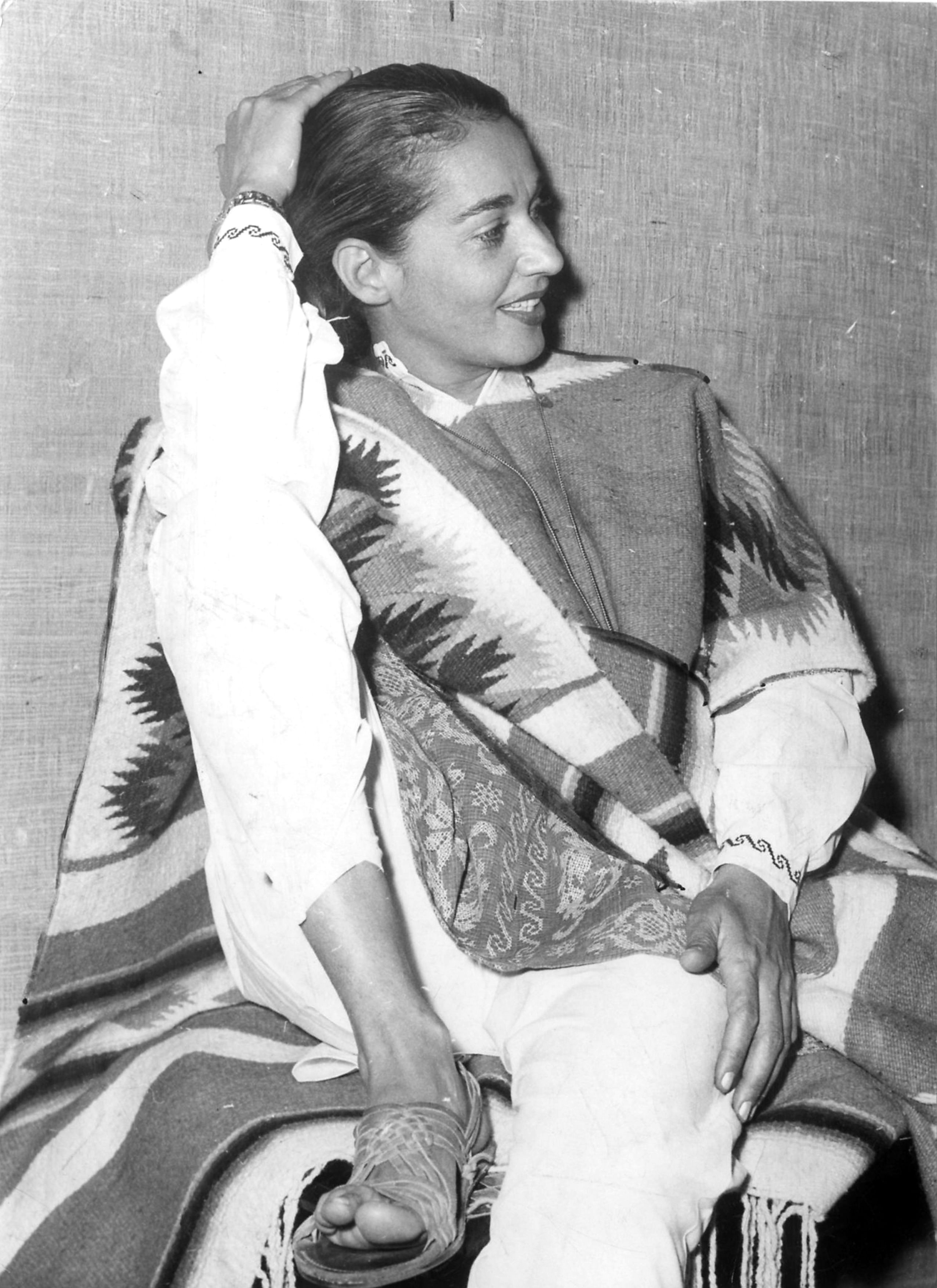 "And then she said come over and film with me tomorrow, at my house," Gund recalls. During her interview, an 80-year-old Chavela commands, "don't ask me where I've been, ask me where I'm going." The request is prescient as shortly thereafter, the singer was rediscovered by Manuel Arroyo, who brought her to Spain, reigniting her career. However, Gund returned to the US and "put the footage away," not looking at it again until a digitizing spree a couple years ago of her 80's and 90's archives. Kyi, who was an exchange student in Mexico and speaks fluent Spanish, joined Gund as a producer after watching Chavela's powerful interview (Gund first tried to sway her with an unsuccessful stab at singing some of Chavela's songs. "She was like, 'I definitely don't want to make a movie about a woman who sings like that.'" Not for nothing is Chavela famed for her inimitable voice).
The film's timing, however incidental, is significant. It lovingly portrays an artistic icon from south of the border as an American political climate wants to close that border however it is able. Simultaneously, with Chavela's compassionate portrayal of the singer's path toward self-acceptance, Kyi points out that they hope the film has an educational future, not "just for the kids, but the parents of LGBT kids," beyond the scope of festivals and a possible theatrical release.
"Everybody was so excited that we were making this movie and that Chavela was going to have this moment," says Gund. "We always felt so blessed by everyone." With a plethora of participants, colorful, insightful, and always very candid, the documentary is a fun piece of cinema in addition to a music history lesson and a call to figurative, border-crossing arms. Though Chavela kept her sexuality semi-obscured in an official capacity for decades, more than one friend or former lover claims she nevertheless "slept with everyone in Mexico," and there are tales of a deep love for Frida Kahlo and a tryst with Ava Gardner in Acapulco. Finally, the film is also a love story. Though her personal relationships were fiery and often short, six weeks before the end of shooting, the directors met Alicia, Chavela's most significant relationship, and it gives new depth to the often profound singer, who asserts that "love is so brief and forgetting takes so long."