Star Wars: The Last Jedi is Episode VIII's Title
After a busy weekend for divisive news, Lucasfilm has dropped a news item nearly everyone can agree on—the official title for Rian Johnson's Star Wars: Episode VIII is awesome. And check out the fantastic red title treatment, not seen since Star Wars: Episode III – Revenge of the Sith.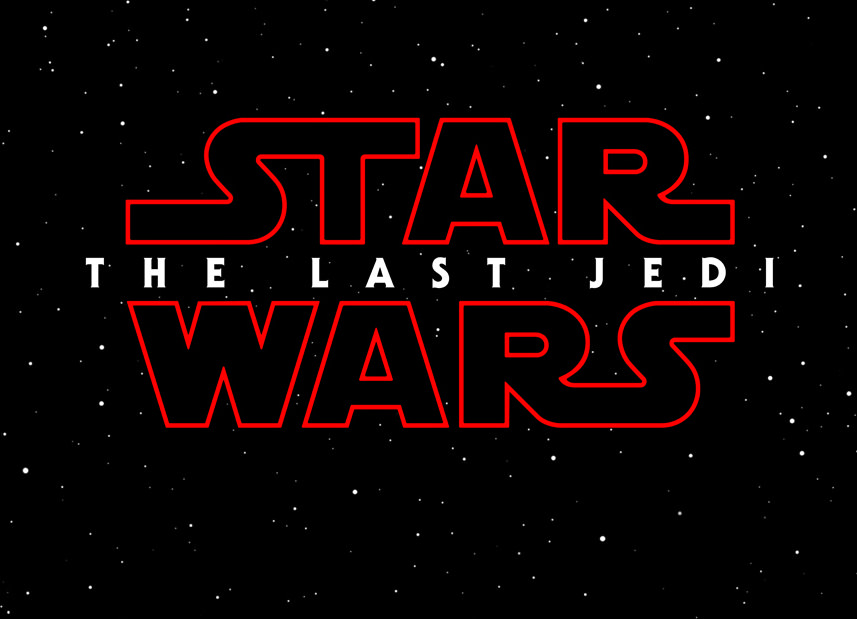 Lucasfilm has released this statement:
We have the greatest fans in this or any other galaxy. In appreciation of the fans, we wanted them to be the first to know the title of the next chapter in the Skywalker saga: STAR WARS: THE LAST JEDI. THE LAST JEDI is written and directed by Rian Johnson and produced by Kathleen Kennedy and Ram Bergman and executive produced by J.J. Abrams, Jason McGatlin, and Tom Karnowski. STAR WARS: THE LAST JEDI is scheduled for release December 15, 2017.
The most obvious reading on the title is that it's a reference to Luke Skywalker, who Rey finds on Ach-To at the end of The Force Awakens. Also, it was Yoda who called Luke the last Jedi in Return of the Jedi, and it's how he's referred to in the opening crawl of The Force Awakens.
Yet the title could actually be a reference to Rey, who seemed to have some major force abilities (which she attained without the type of training Luke required from Yoda). Yet just because you can use the force doesn't mean you're a Jedi. Then there's the possibility that the title is a clever ruse, considering that the Jedi in the title could be the plural form of the word.
This marks the second time "Jedi" has found its way into a title. The three prequels all had sinister titles (The Phantom Menace, Attack of the Clones, Revenge of the Sith), while the original trilogy's only dark title came in the very spot Johnson's film takes, the middle episode, with The Empire Strikes Back. What we can say for sure is The Last Jedi rolls off the tongue perhaps better than any previous title, and its' possible implications leave a lot of room for speculation, which is a pretty great trick when you're marketing a movie.
Star Wars: The Last Jedi opens on December 15, 2017.