Oscar Watch: Love & Friendship Designer's Delicious Duds for Jane Austen Comedy
Jane Austen's fictional universe takes a turn toward the comedic with Love & Friendship adapted by Whit Stillman from one of her early works. The movie, released in May, is now earning Oscar buzz for Irish costume designer Eimer Ni Mhaoldomhnaigh and the splendid 18th century gowns she crafted for Kate Beckinsale as gorgeous widower Lady Susan.
Prepping in Dublin for the ten-week production, Mhaoldomhnaigh and her team of seamstresses outfitted Beckinsale/Lady Susan in tightly corseted silk dresses color-coded to reflect her progressive seduction of upper crust society. "Lady Susan starts out in black because she's recently widowed, but it's all a façade," Mhaoldomhnaigh explains. "She's going to her rich relations and plays on their emotions so they feel sorry for her, saying 'Oh my God, you must help me I have nobody to turn to blah blah blah.' At the same time, Lady Susan's thinking, 'Okay, I have to find a rich man quickly so I can live in the style I'm accustomed to.' So yes, Lady Susan wears black but she's still absurdly glamorous because she never knows when some available man is suddenly going to appear on the horizon."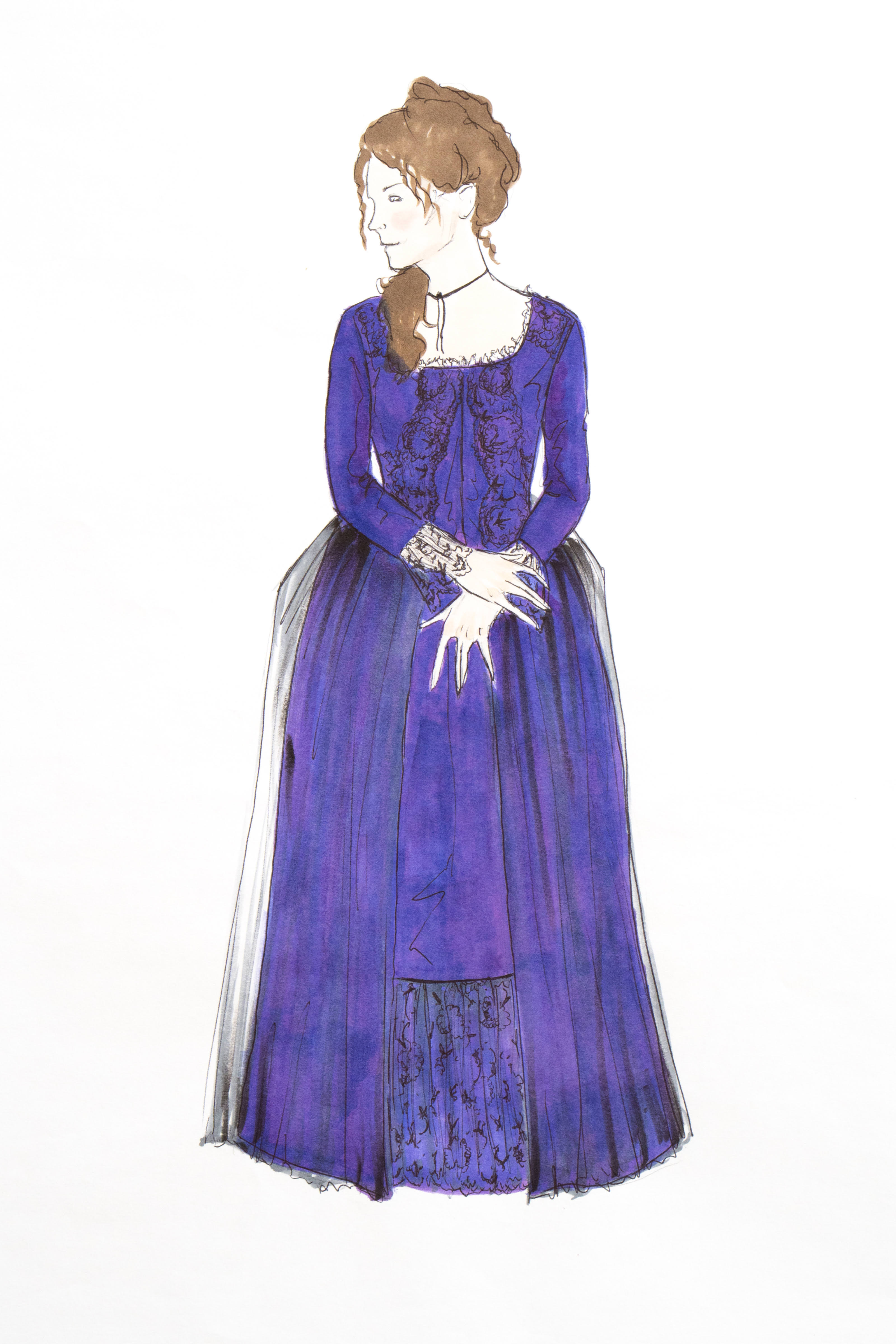 Mhaoldomhnaigh's design for Lady Susan.
After manipulating her wealthy relatives in the country, Lady Susan visits London, ditches the widow persona and strolls around town in a spectacular black and purple gown. "That's when the color comes to the fore," Mhaoldomhnaigh says. "Lady Susan wants to show everybody she's back on the scene and ready to start dating again." The palette phase for Lady Susan, since grey, mauve and purple were considered "mourning colors" in 18th century England.
In London, Lady Susan goes red, conspiring with her cynical American friend Alicia (Chloe Sevigny) while she juggles scandalous affairs with a couple of suitors. Passion rules the palette during this "flirtation" stage, Mhaoldomhnaigh says. "Once Lady Susan starts seeing two men at the same time, she dresses in red, causing all this havoc and being up to no good with Chloe's character."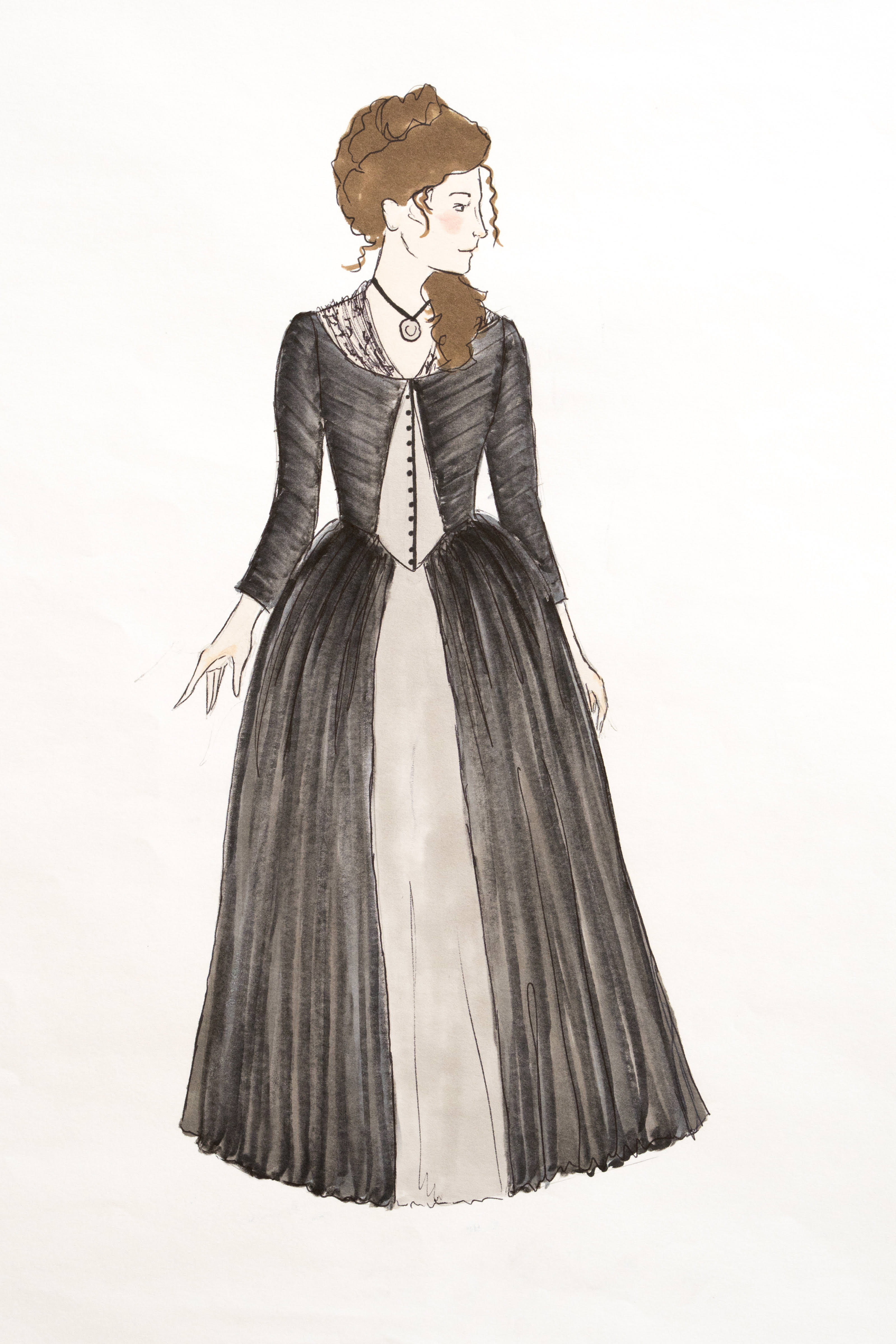 Sevigny reteams in Love & Friendship with Whitman and Beckinsale for the first time since the trio's 1998 indie dramedy The Last Days of Disco. Mhaoldomhnaigh says "I've always associated Chloe with edgy contemporary films. I thought she might be freaked out because in a period piece like this, there's gonna be corsets, there's going to be petticoats and it might be a bit uncomfortable at times. But she loved it."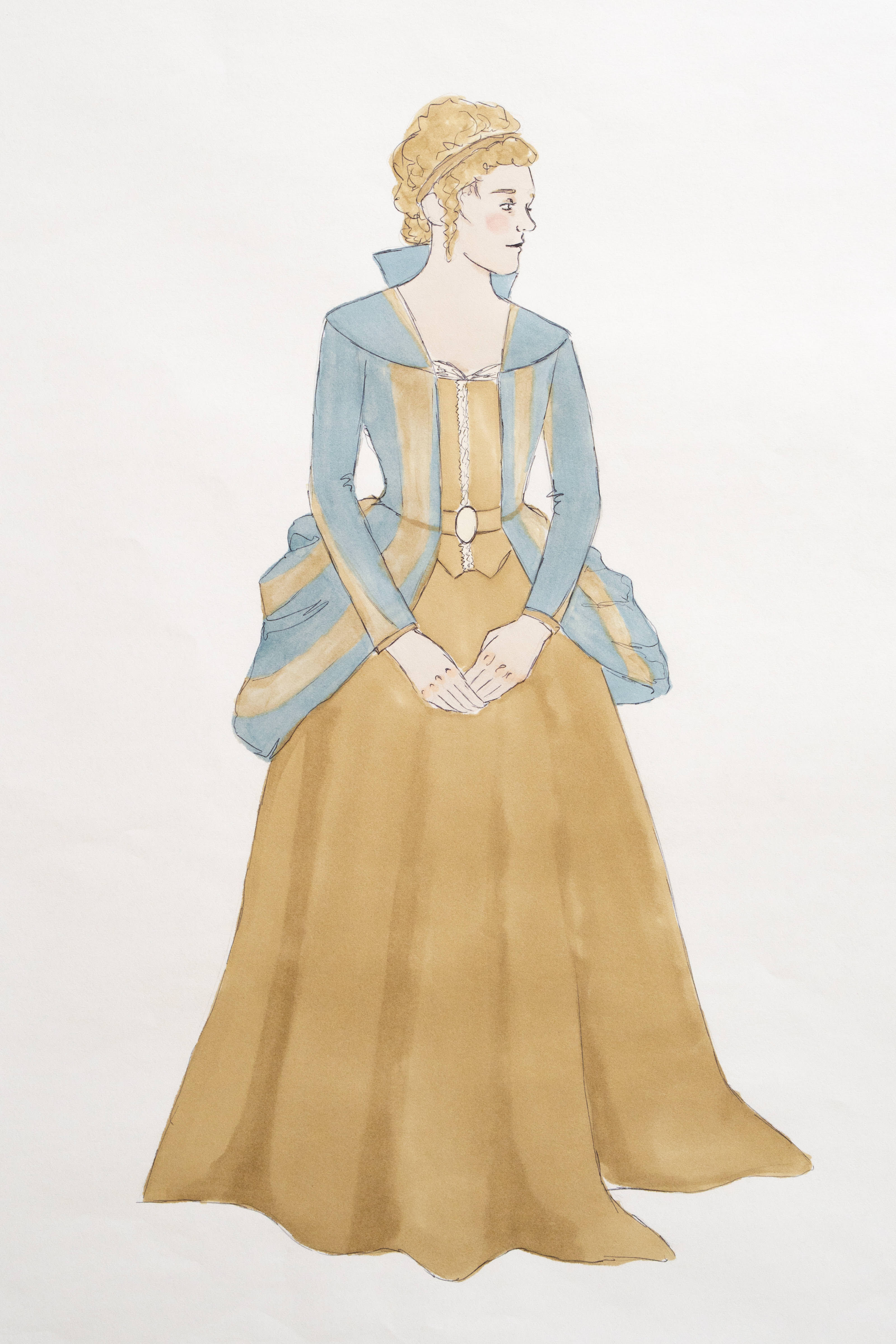 Mhaoldomhnaigh costumed Sevigny to resemble a haughty, slightly naughty American émigré. "At that time in England, wealthy people had one house in the city and a quiet house in the country where men would go hunting. Chloe's a townie. She's 'Oh my God I'm not going anywhere near the country' so I wanted her to look ornamental. We used a lot more embroidery with the fabrics outfitted her in yellows and gold's and blues — colors that would be worn by somebody who's not in the least bit interested in getting themselves dirty."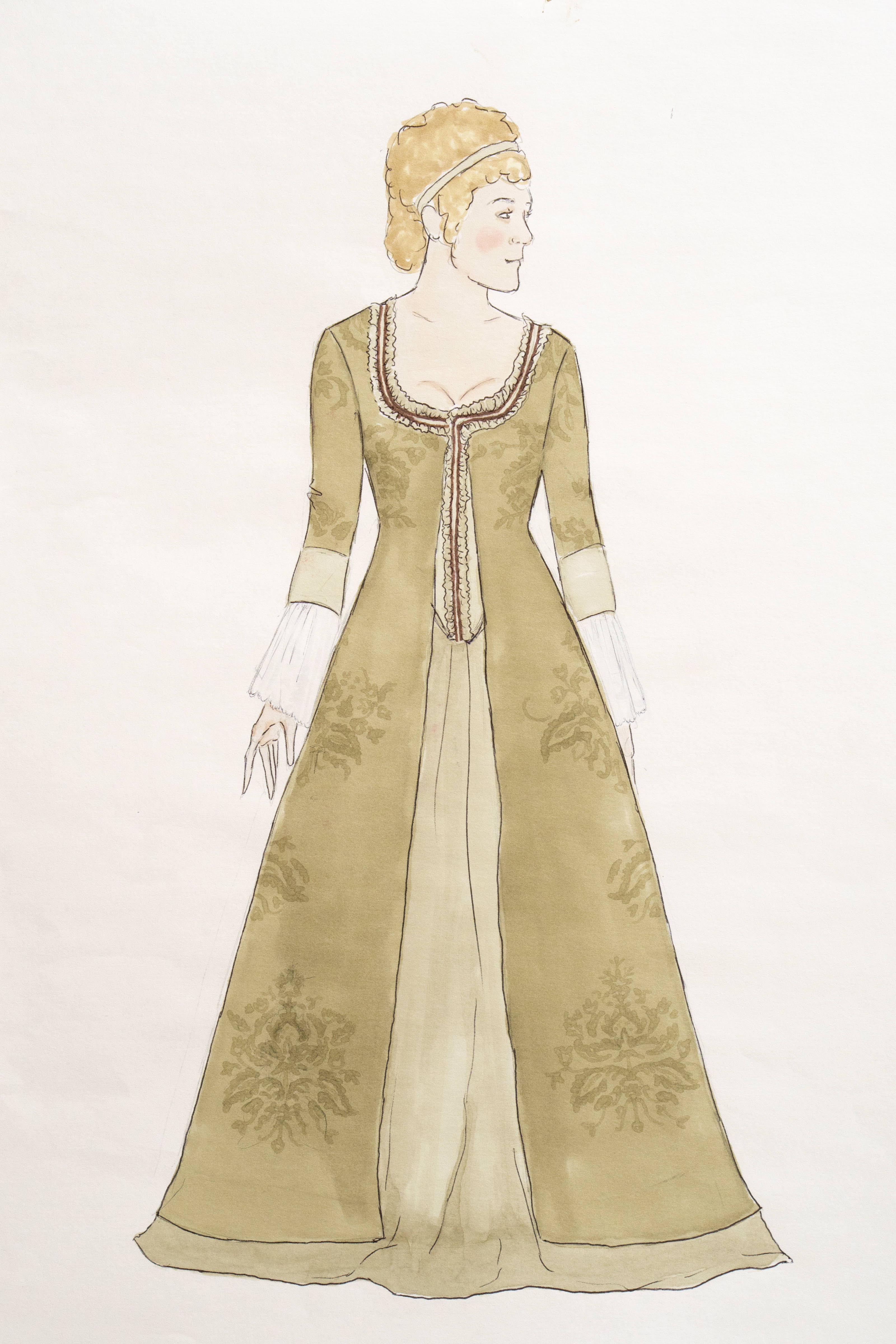 Far more flamboyant than the austere "Empire" line associated with Jane Austen's later work, Mhaoldomhnaigh's Georgian-era ensembles for Love & Friendship, set in the late 1780s, include gloves and glamorous capes that pre-dated the introduction of winter coats. But her crowning achievement takes the shape of huge bonnets worn by Lady Susan and her companions. "During this period, women wore large hats with ostrich feathers that real statement pieces," says Mhaoldomhnaigh. "As a costume designer, hats give you license to bring in more color and really top things off. Lady Susan might be dressed in a black cloak outdoors, but she's also wearing this large black hat which gives her more of a wow factor."
Mhaoldomhnaigh fondly remembers numerous on-set production meetings prompted by the characters' super-sized headgear. "They designed the hair around the hat, keeping it flat on top and building the hair out at the sides. And then you'd have to tell the director of photography 'She's going to have a big hat on in this scene so you'll have to figure out how to light her face.' Suddenly everyone's involved in the hat."
Featured image: Chloe Sevigny & Kate Beckinsale in Love & Friendship. Courtesy Roadside/Amazon.