Check Out These new Beauty and the Beast Photos
By now you've seen the trailer for Disney's upcoming live-action adaptation of the studio's animated classic Beauty and the Beast from director Bill Condon (The Twilight Saga: Breaking Dawn parts 1and 2),, showing a meticulously gorgeous take on one of the most classic tales ever told. Stars Emma Watson and Dan Stevens are your beauty and beast respectively, with an extraordinary ensemble cast surrounding them, including Luke Evans, Kevin Kline, and Josh Gad.
Oh, there are a bunch of other incredible actors in the film, but they play Beauty and the Beasts' cadre of magical household items who were once, pre-enchantment, the household staff. One of the interesting things about the story is how badly the household staff to screwed. You might not recall the fact that the lovable, talking household objects that have enlivened every iteration of the story were ordinary folks who had the extraordinary misfortune of working for a rich kid who was a major pain in the ass. So when the magical spell was cast to punish him, the staff were affected, too (nothing in life is fair, after all), all of them transformed into household objects that retained their former human form's personalities. Those characters are Mrs. Potts (Emma Thompson), Lumiere ( Ewan McGregor), Cogsworth (Ian McKellen), Cadenza (Stanley Tucci), Garderobe (Audra McDonald), and Plumette (Gugu Mbatha-Raw).
Beauty and the Beast hits theaters on March 17, 2017.
Here are some of our favorite photos, all courtesy of Walt Disney Studios: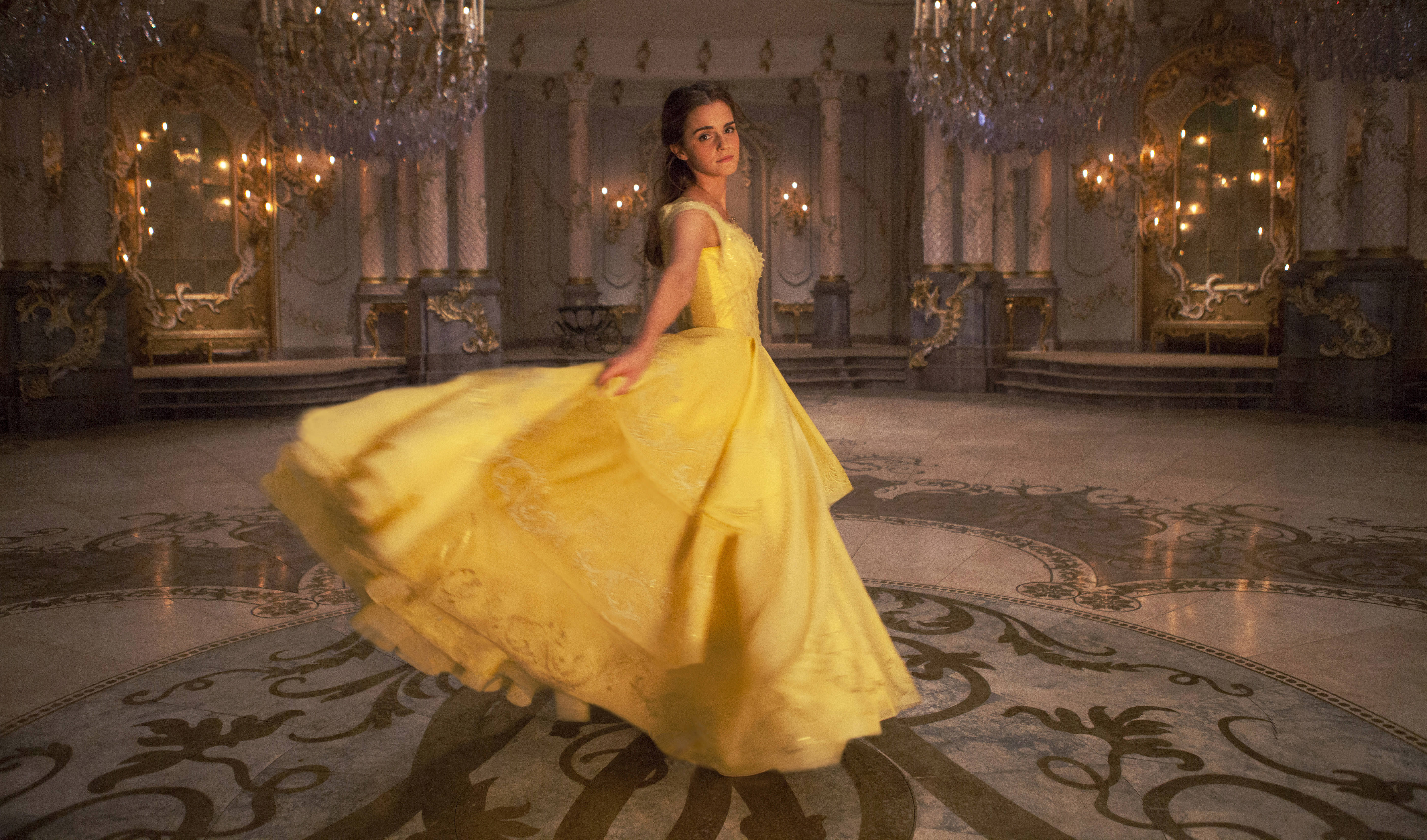 Emma Watson as Belle.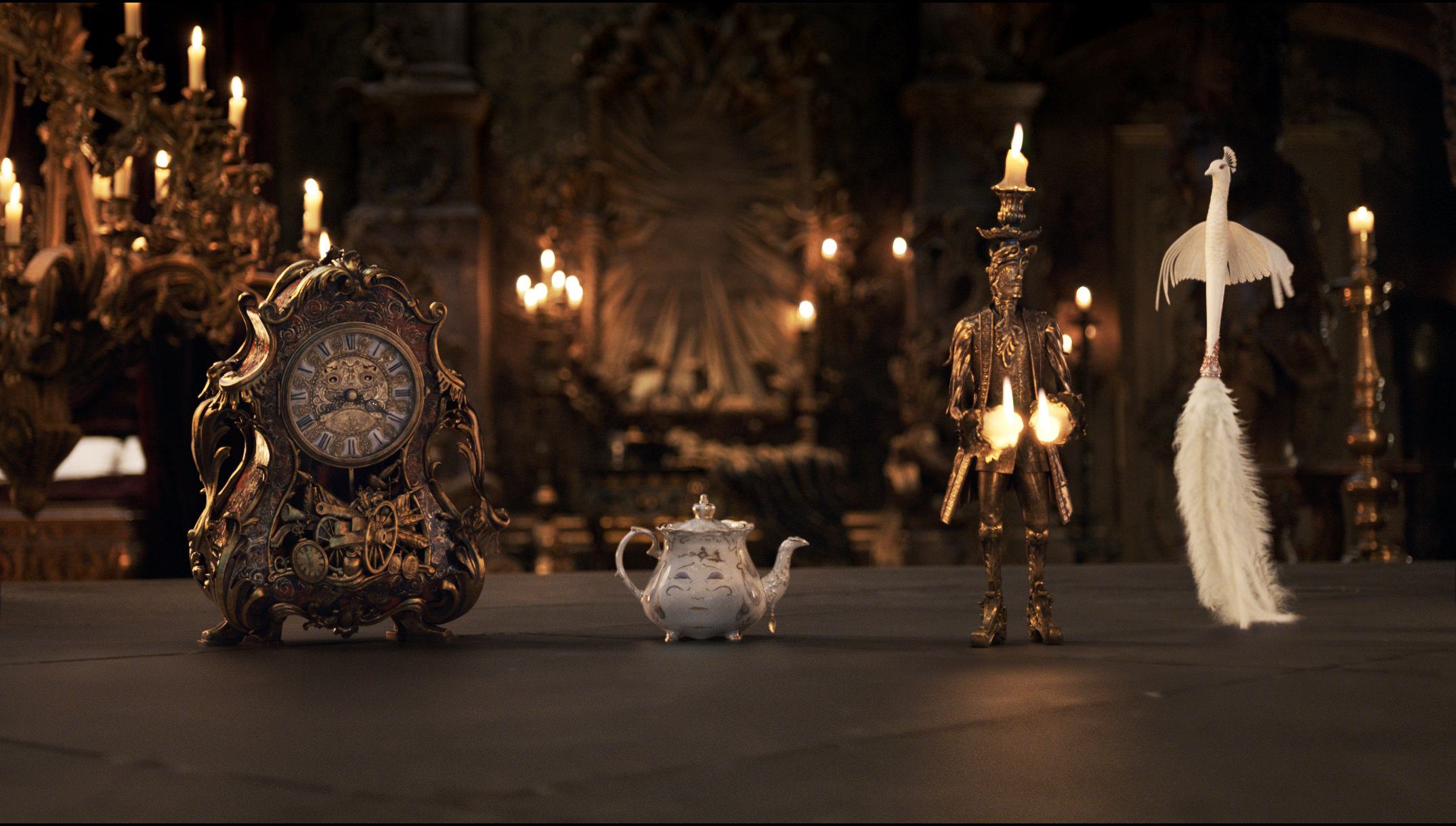 Cogsworth, Mrs. Potts, Lumiere, and Babette—the former staff turned household objects.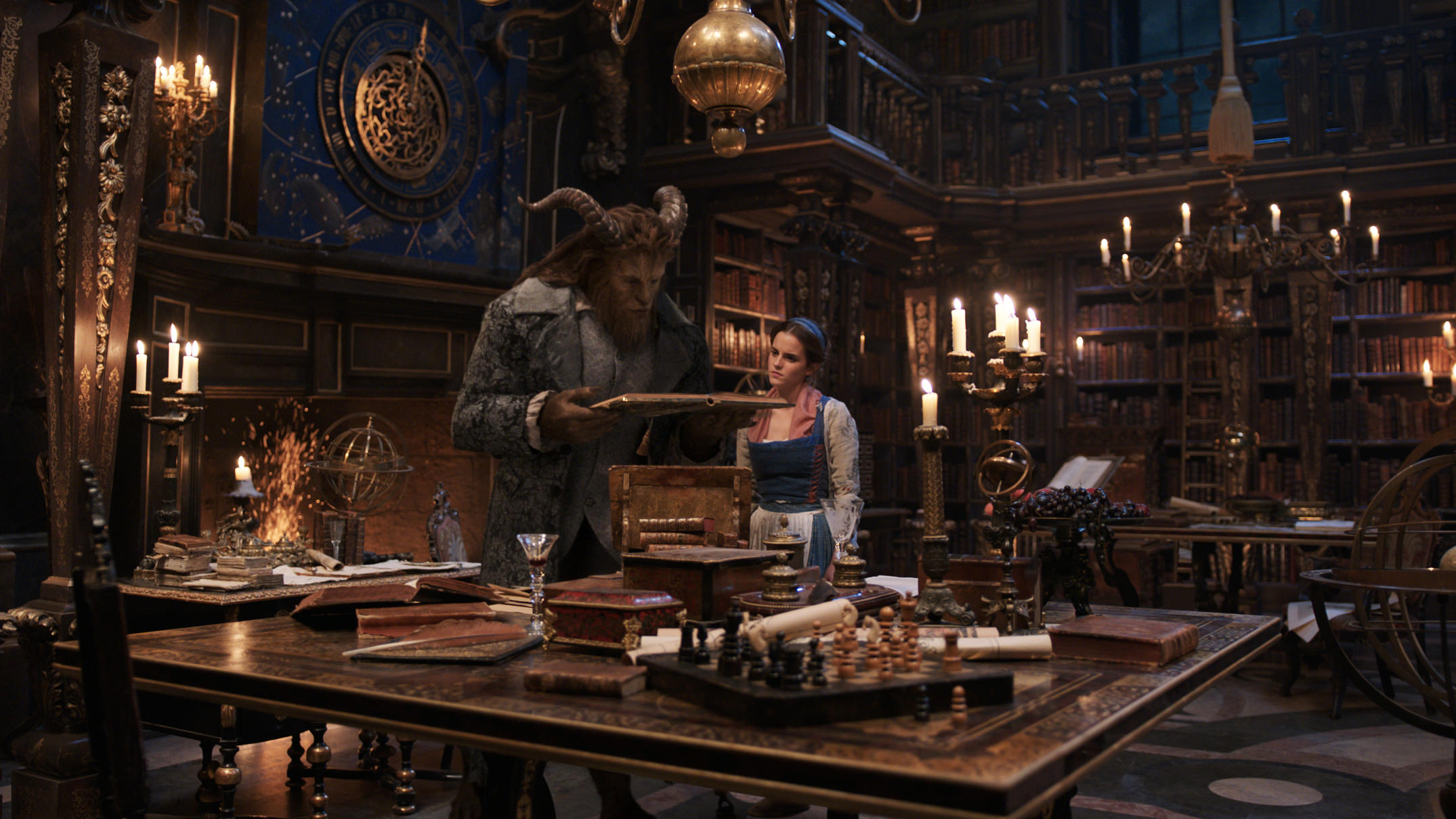 The Beast and Belle.