Rogue One: A Star Wars Story Trading Cards Reveal New Characters
Last week we shared the brand new Rogue One: A Star Wars Story trailer and, because we're generous, the new batch of photos that were released alongside it. Luckily Walt Disney Pictures isn't done dishing out the Rogue One goodies—now, new trading cards from the Star Wars Card Trader app show us a bunch more of the characters.
These cards give us a look the good guys, bad guys and possibly somewhere-in-between guys that'll populate Rogue One. We're talking Rebel generals, pilots, soldiers and pilots, Imperial troops, Jedha pilgrims, a black R2-D2-like droid named C2-B5 and more. Thanks to Entertainment Weekly, we've got some information about these characters as well.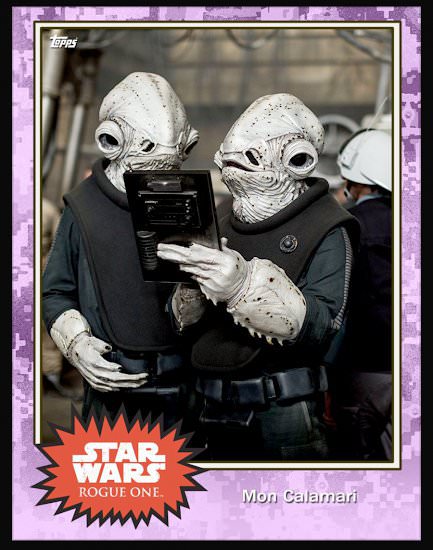 Yes, you've seen members of the Mon Calamari alien race before, most famously in the form Admiral Ackbar, but you've never seen them look like this. Their skin tone, which looks white, is actually a pale blue.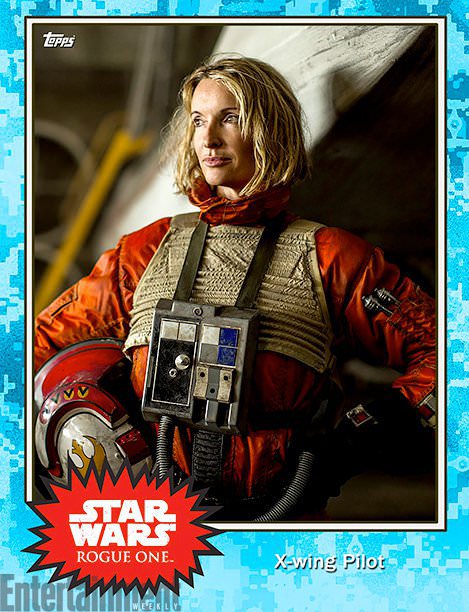 Hmm, here's an X-Wing pilot that's prominently featured, only she's not given a name. Slashfilm speculates that this might be Evaan Verlaine, one of the characters that's appeared in the Marvel Star Wars comics. If that's the case, Verlaine is from Alderaan (same place Princess Leia is from). You can see those "V" symbols on her helmet eac—they represent 20 enemies that she's taken out.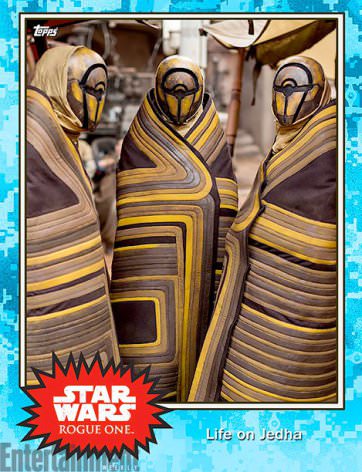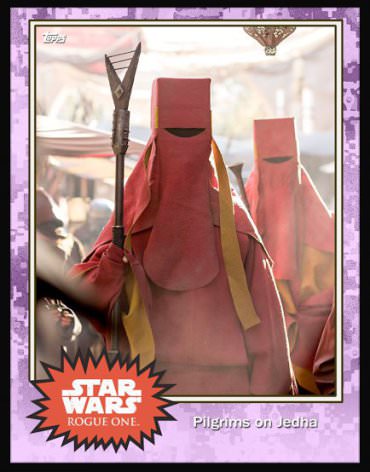 These are two different pilgrim groups from Jedha, a place that is very sacred to the Jedi.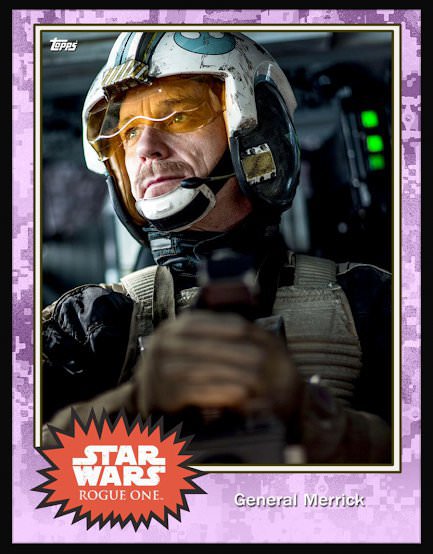 General Merrick (Ben Daniels)'s role in Rogue One is unknown, but one thinks it must be pretty important if he's getting his own card.
Here's a few from the dark side. To see all of the cards, click here.