New Teaser & Poster for Guardians of the Galaxy: Vol 2 is Here
Without further ado, here's the very first glimpse at Guardians of the Galaxy Vol. 2 in this brand new teaser Marvel just released, the action opens (as it seems like it must) with Blue Suede's "Hooked on a Feeling."
It's brief, with a few cool shots of unlikely allies (Yondu and Rocket, to name one), a reveal of a captured Nebula, and an awkward pep talk from Drax to Peter Quill. Ah, the gang is (mostly) back, and it's good to see them.
Now, the new poster for Guardians of the Galaxy Vol. 2 initially gave us pause. First it was the fact that Yondu (Michael Rooker) and Nebula (Karen Gillan) are doing the cool pose with our heroes Rocket (Bradley Cooper), Gamora (Zoe Saldana) Starlord (Chris Pratt), and Drax (Dave Bautista). So they're on the team now? This is an interesting possibility, one that brings up a lot of potential problems. But then there was something else…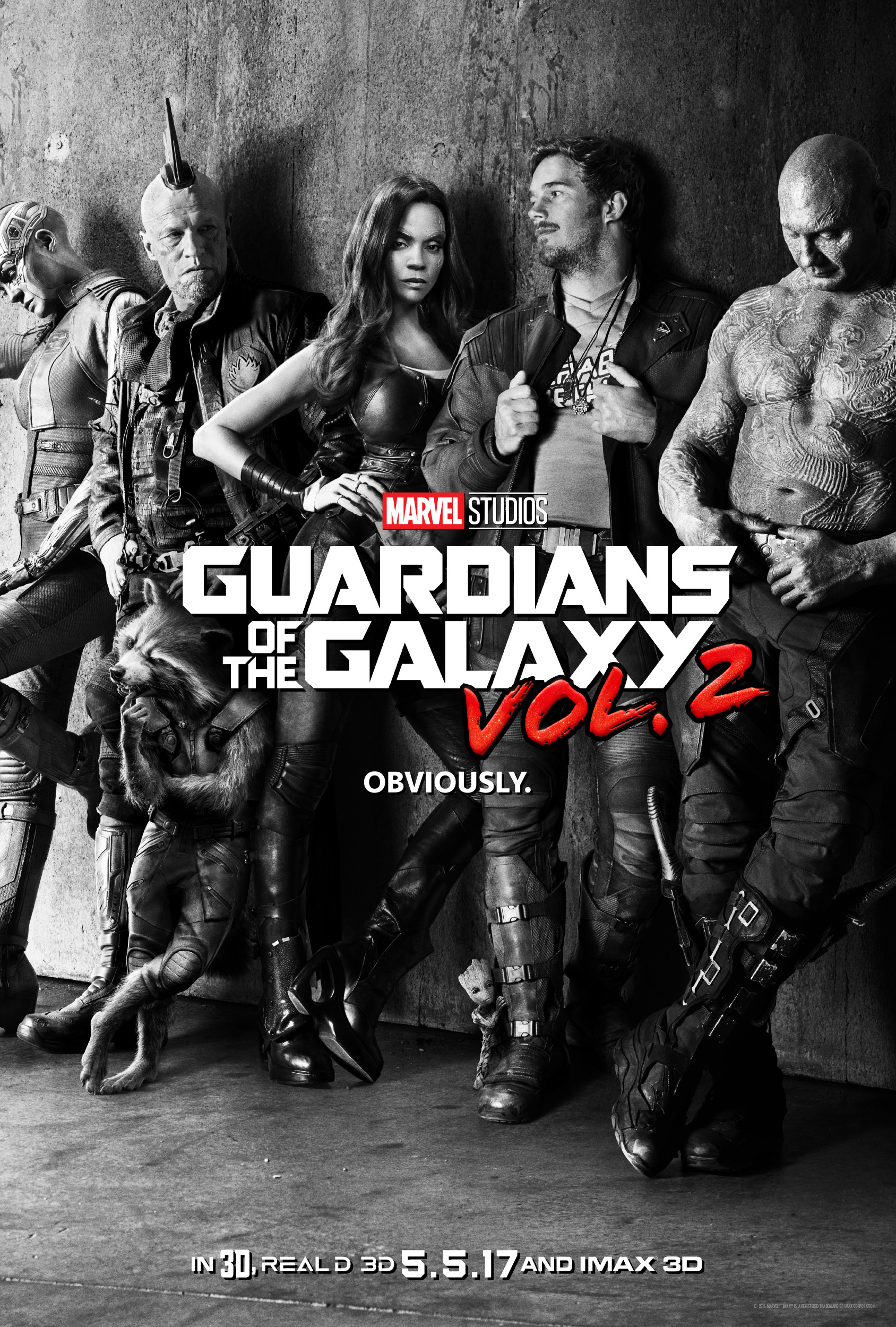 For a few seconds we thought someone was missing, of course—Groot! (Vin Diesel). Then on closer inspection, there he was.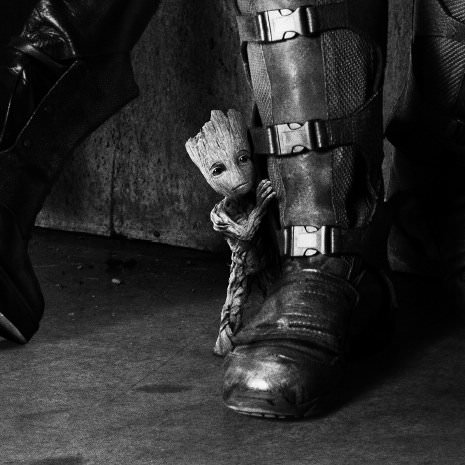 It'll be interesting to see how Nebula and Gamora square the circle from their earlier exchanges, you know, when they were trying to kill each other. And considering a big part of Vol 2. centers on Peter Quill/Starlord's quest to find his father, you have to consider he might take issue with the very likely fact that Yondu has actively kept his father's identity a secret from him (at best, he may have done a whole lot more than that).
Then there's the drama that'll be coming from the cast members not pictured above; Glenn Close, Pom Klementieff, Sean Gunn, Elizabeth Debicki and Kurt Russell, and, the highly anticipated cameo from Sylvester Stallone.
Your synopsis for Vol 2:
Set to the backdrop of 'Awesome Mixtape #2,' Marvel's Guardians of the Galaxy Vol. 2 continues the team's adventures as they traverse the outer reaches of the cosmos. The Guardians must fight to keep their newfound family together as they unravel the mysteries of Peter Quill's true parentage. Old foes become new allies and fan-favorite characters from the classic comics will come to our heroes' aid as the Marvel cinematic universe continues to expand.
Guardians of the Galaxy Vol. 2 opens in theaters on May 5th, 2017.