New Logan Teaser & Photo, Trailer Coming Today
We've been tracking all the developments in director James Mangold's Logan, the last time we'll ever see Hugh Jackman in the role of Wolverine. We've showed you these set photos, the film's awesome poster and even page two of the script. Now comes the blink-brief teaser, which Mangold and Jackman released on their Twitter pages, and a new photo of Jackman as Logan/Wolverine to boot. While Wolverine is supposed to be an ageless, super fast healing mutant, Hugh Jackman himself has been in the role for 16 years. That's why this final film, based on the wild "Old Man Logan" comic series, will be such a treat. As you'll see in the photo, Logan's healing powers have been diminished (hence the visible scars on his face) and he looks like, well, an older Hugh Jackman actually looks.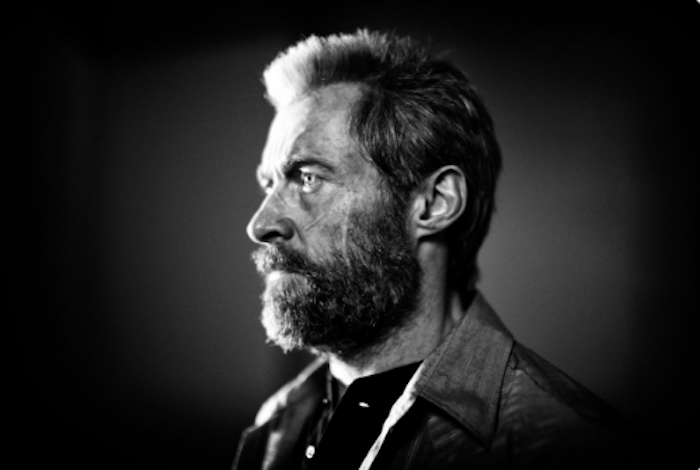 Here's what we know about Logan so far. Like the "Old Man Logan" comic series, it's set in the future. Here, mutant births are dropping rapidly, and the kids that are being born are being turned into murderous monsters by a cabal known as Transigen. Logan is aged, and not nearly as powerful as he once was. In fact neither are his friends, including Professor X (Patrick Stewart). From the page of the script we shared, we read that in this film, "people will get hurt or killed when s**t falls on them…should anyone in our story have the misfortune to fall off a roof or out a window, they won't bounce. They will die." This is definitely not the kind of superhero movie we're used to, when there's no amount of damage that can really fell one of our superheroes. What we also know is that Logan takes a little girl named Laura under his wing, who will turn out to be X-23, a female Wolverine-like mutant.
Logan arrives March 3, 2017.
TOMORROW pic.twitter.com/AIDSK0in1J

— Hugh Jackman (@RealHughJackman) October 19, 2016