A Monster Calls Promo Lands on 'Face Your Fears' Day
When A Monster Calls bowed at the Toronto International Film Festival, the critical reception was so positive that Focus Features decided the film deserved a proper awards season release date closer to Christmas. Director J.A. Boyena (helming the upcoming Jurassic World 2) has created a lyrical, lovely children's tale about a young boy, his dying mother (Felicity Jones) and the big, scary friend he's conjured to help him through this incredibly difficult period. So it's fitting that this new promo has dropped on National Face Your Fears Day, which asks us all to imagnie what life might be like if we faced down the things we're most afraid of.
A Monster Calls arrives a week after a little film called Rogue One: A Star Wars Story, so while it'll face competition from the no doubt many people who will be flooding to see Rogue One (possibly for a second time), a beautifully made family film in late December is always welcome. As the gorgeous trailer showed, and this promo reminds us, A Monster Calls is the kind of family film that dares to be different.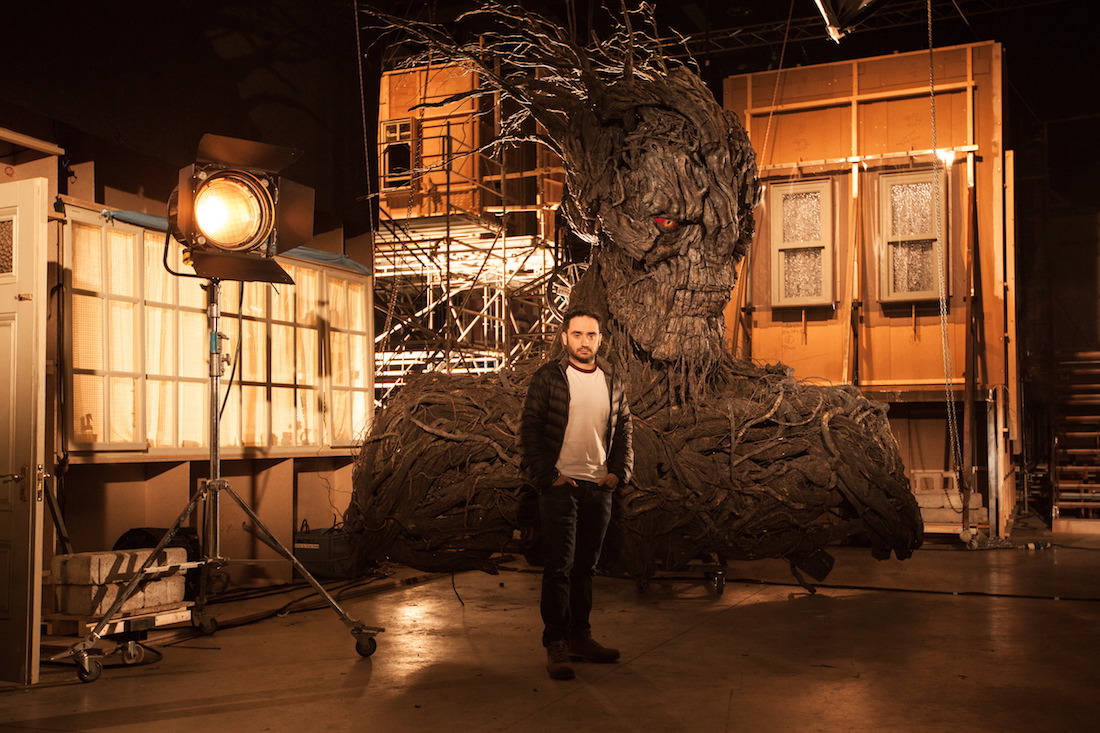 Director J.A. Bayona on the set of his visually spectacular and stunningly emotional drama A MONSTER CALLS, a Focus Features release. Credit : Quim Vives / Focus Features
Focus Features has A Monster Calls in theaters December 23.
Featured image: (l-r.) Conor (Lewis MacDougall) is shadowed by The Monster (performed and voiced by Liam Neeson) in J.A. Bayona's visually spectacular and stunningly emotional drama A MONSTER CALLS, a Focus Features release. Photo Credit: Focus Features