Ben Affleck's The Batman to Begin Shooting in 2017
While we're still waiting to find out exactly when Warner Bros. plans on releasing Ben Affleck's solo Batman movie that might be called The Batman, they at least seems fairly close to choosing when the film will start shooting. Joe Manganiello, who'll play the film's main villain Deathstroke, told Entertainment Tonight that the film starts shooting in spring of 2017. Considering the the average time from principal photography to a wide release for Warner Bros. DC film is 18 months, this means you'll be seeing The Batman (or whatever it's called) in late summer or fall of 2018. Warner Bros. has October 5, 2018 set aside for a still unamed DC movie, so, chacnes are, this is that film.
One thing that seems to be the case here is that no one wants to rush this thing. Affleck has seemed very insistent on the fact that they're taking their time to figure out the script and not pegging themselves to a release date that'll force them to rush through that crucial process. While they work out the story details, there's been some good humored jockeying for roles in the film. While on a press junket for his film The Accountant, Affleck's co-star Anna Kendricks made it pretty clear she wants in on his Batman film.
Then Manganiello got in on the act (again!) when he bumped into Kendricks at a Mohegan Sun 20th Anniversary party and posted this photo on Twitter with the caption:
#Deathstroke and #Robin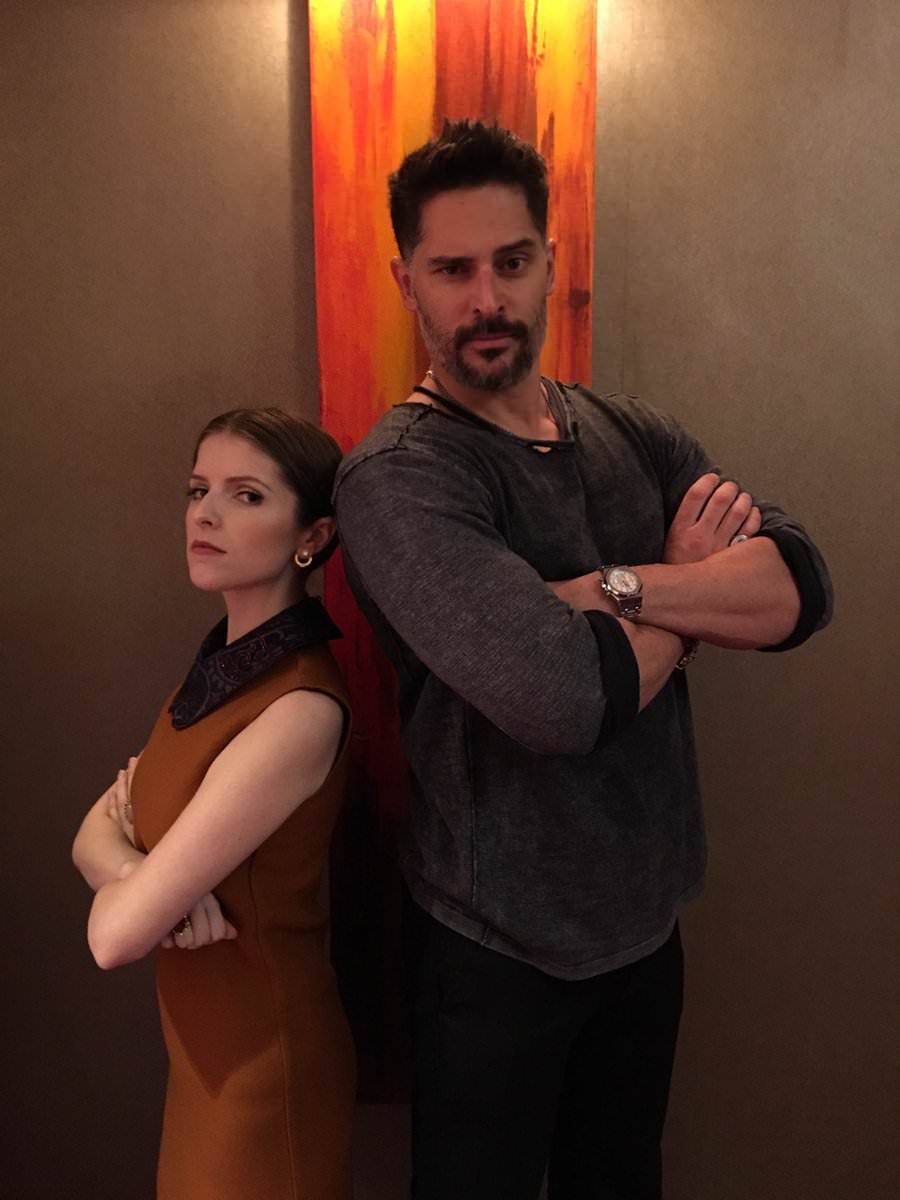 Kendricks has some competition if she's serious about playing Robin. While we wait for more news on the Batman project, there's plenty of DC films in the pipeline to look forward to. Wonder Woman arrives on June 2, 2017 and Justice League hits theaters on November 16, 2017. Then you've got The Flash and Aquaman slated 2018, withShazam, Justice League 2, Cyborg, and Green Lantern Corps are pegged for release between 2019 and 2020.