Spider-Man: Homecoming Production Moves to New York
Production for Marvel's upcoming blockbuster Spiderman: Homecoming has concluded filming in Atlanta and moved to New York City. In the comics, Peter Parker (Tom Holland) grew up and fought crime as his web-slinging alter ego in Queens, so the production move not only makes sense but has brought an air of excitement to the city. Footage from Atlanta was screened by director Jon Watts exclusively at the Sandiego Comic-Con in July to positive reviews, and fans hope that it is only a matter of time before the first public trailer is released. Images and videos from the NYC set show Holland performing his own stunts and having a blast as the cast and crew wrap up principal photography.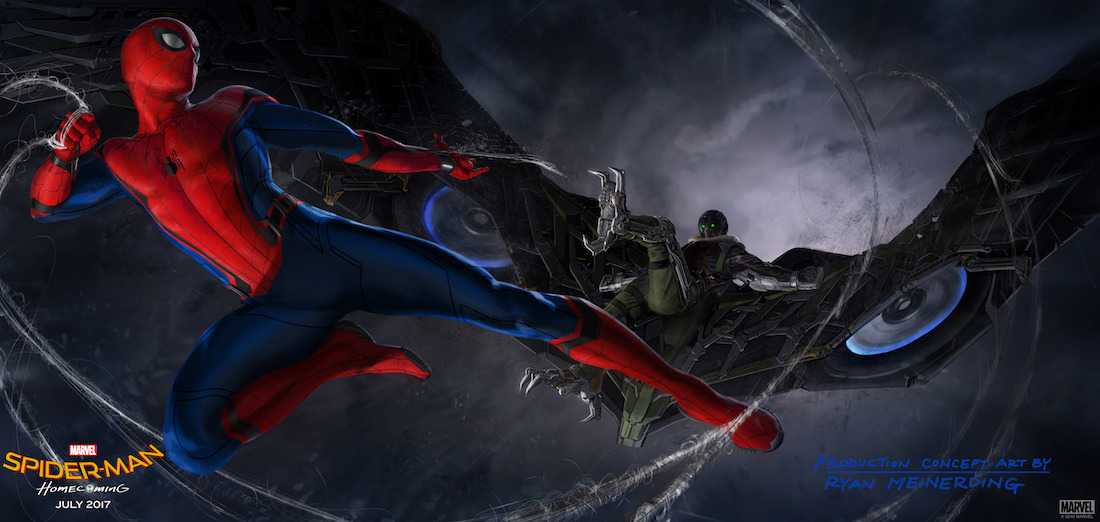 Spider-Man: Homecoming concept art. Courtesy Sony.
In addition to its titular character, the film stars a wonderfully diverse cast including Michael Keaton (Vulture), Robert Downey Jr. (Iron Man), Marisa Tomei (Aunt May), Zendaya Coleman (rumored to play Mary Jane Watson), Jacob Batalon (Ned Leeds), Laura Harrier (Liz Allan), Tony Revolori (Flash Thompson), Donald Glover, Tyne Daly, and Bookem Woodbine in unspecified roles.
The recent casting reveals show how the Spider-Man: Homecoming filmmakers have given Peter Parker an appropriately diverse cast—the film takes place at a high school in Queens, one of the most multicultural neighborhoods in the world. It's fantastic to see actors of color portraying characters that have been depicted as white in past films. There are also rumors of a character addition, the villain Nightwatch, who is traditionally depicted as African American. In addition to Batalon, Harrier, and Revolori's roles, Zendaya's in particular has made major headlines. While originally reported as playing a character names Michelle, The Wrap revealed she will be portraying iconic Spidey love interest Mary Jane Watson, who in the comics has a fair complexion accompanied by red hair and green eyes. Stan Lee, the creator of Spider-Man and mastermind of Marvel Comics, told the Toronto Sun ""If she is as good an actress as I hear she is, I think she'll be absolutely wonderful. The color of their skin doesn't matter, their religion doesn't matter, all that matters is that this is the right person for the role."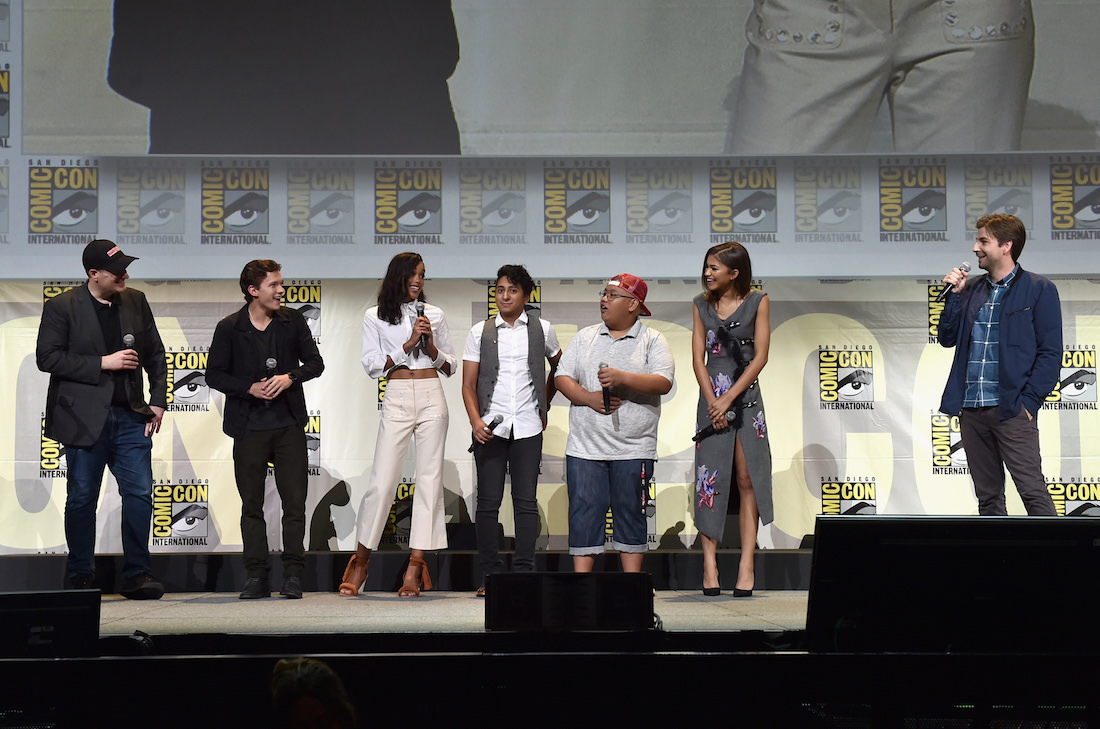 (L-R) Marvel Studios president and producer Kevin Feige, actors Tom Holland, Laura Harrier, Tony Revolori, Jacob Batalon, Zendaya and director Jon Watts from Marvel Studios? "Spider-Man: Homecoming? attend the San Diego Comic-Con International 2016 Marvel Panel in Hall H on July 23, 2016 in San Diego, California. ©Marvel Studios 2016. ©2016 CTMG. All Rights Reserved. (Photo by Alberto E. Rodriguez/Getty Images for Disney)
Marvel's casting choices are not only relevant and modern, but represent major steps forward for the film industry in terms of representing all audiences in film. Sony's latest iteration of their hit franchise is shaping up to be the best and most diverse yet.
Spider-Man: Homecoming swings into theaters on July 7, 2017.