La La Land's new Teaser and Posters Showcase the Los Angeles of our Dreams
The new teaser and two new posters for La La Land have arrived, and once again, we're floored by how lovely this film looks. The teaser trailer has not a stitch of dialogue—it's all music, set to Emma Stone's "Audition," an original song created for the film. Writer/director Damien Chazelle, working once again with his Whiplash composer Justin Hurwitz, knows how to tell a story set to, and about, the most fluid of arts. (Read our interview with Hurwitz about Whiplash here, and look for a new interview about La La Land in the coming months). Chazelle and Hurwitz had actually been working on La La Land before Whiplash, and when they finally got a chance to return to the material, they had the clout to cast some huge stars for their musical. Not only that, they created a vision of Los Angeles that exists mostly in our dreams, and, in the city's storied past, when the people flocking to Tinsel Town weren't just aspiring actors and actresses, but musicians.
Ryan Gosling and Emma Stone as Sebastian and Mia, the former's a dedicated jazz pianist, the latter is an aspiring actress. The film is set in Los Angeles, and just as the first teaser hinted at, it looks to make great use of the romantic, noir-ish, jazz-soaked side of the city as evidenced in this great still and the two theatrical posters for the film. We're loving the look.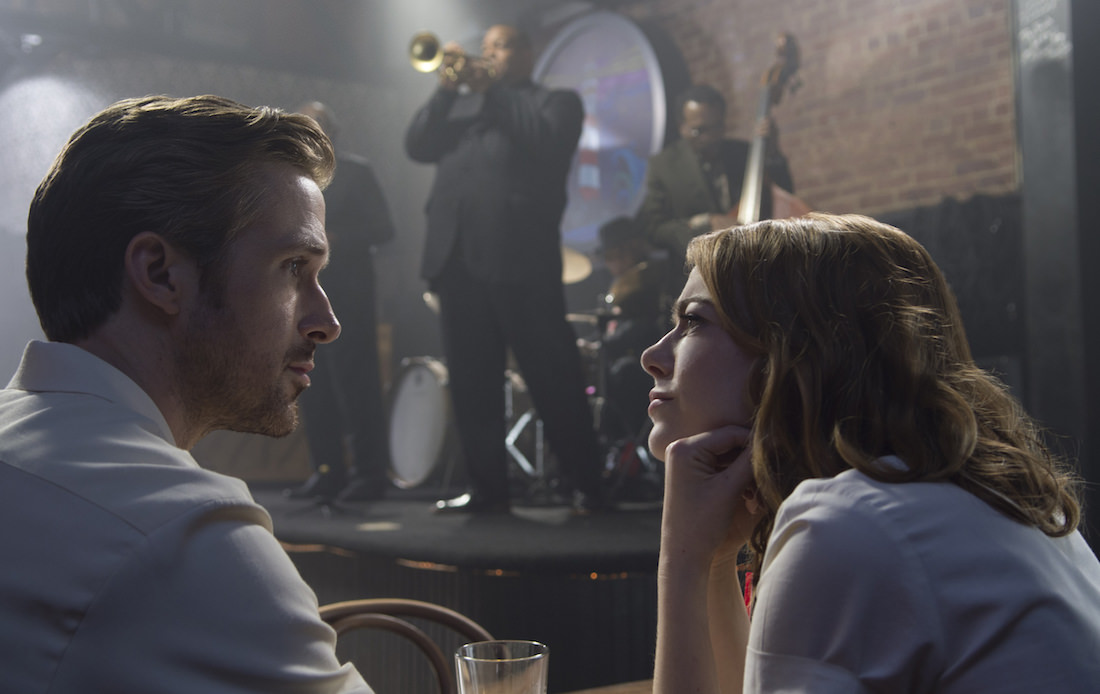 Ryan Gosling and Emma Stone. Courtesy Lionsgate.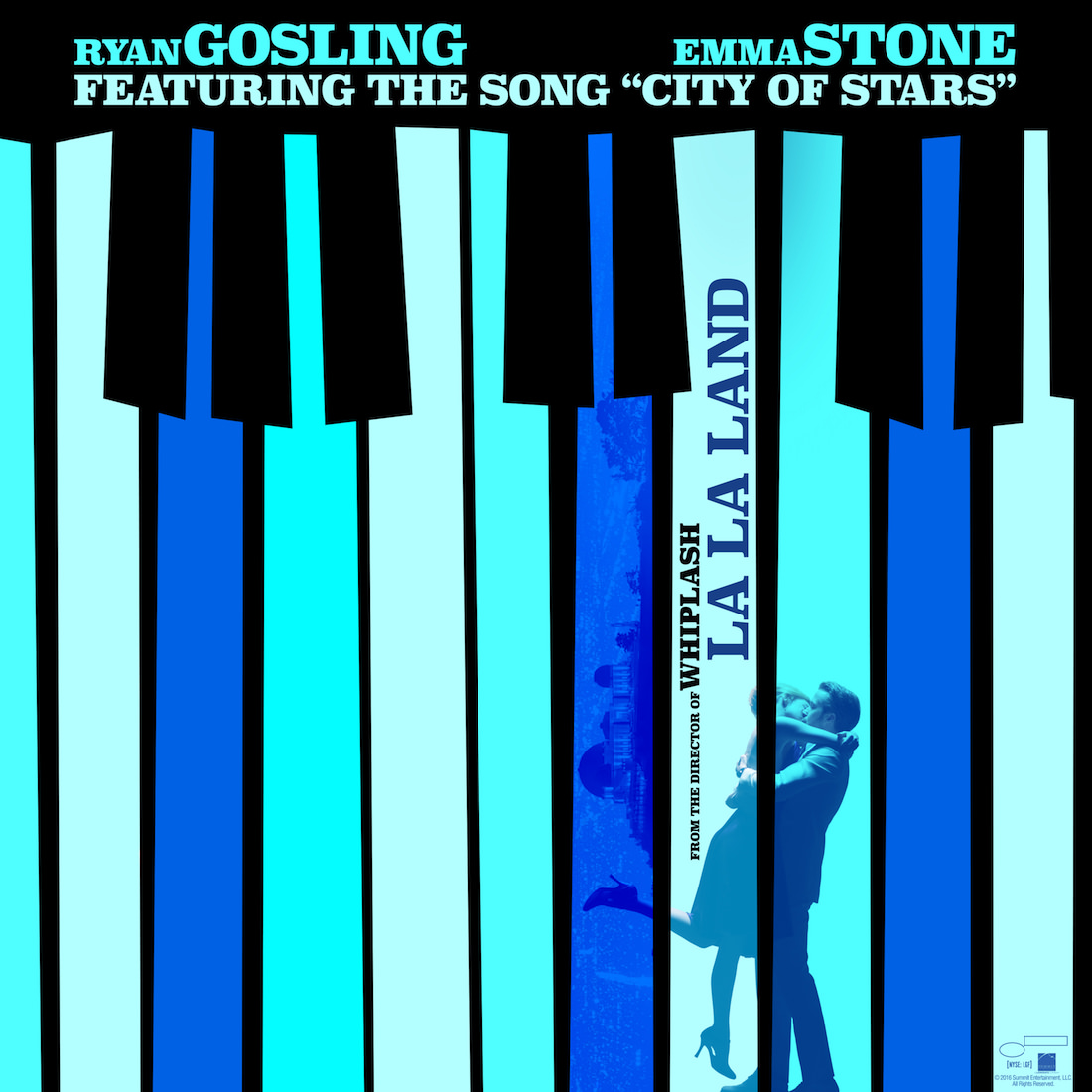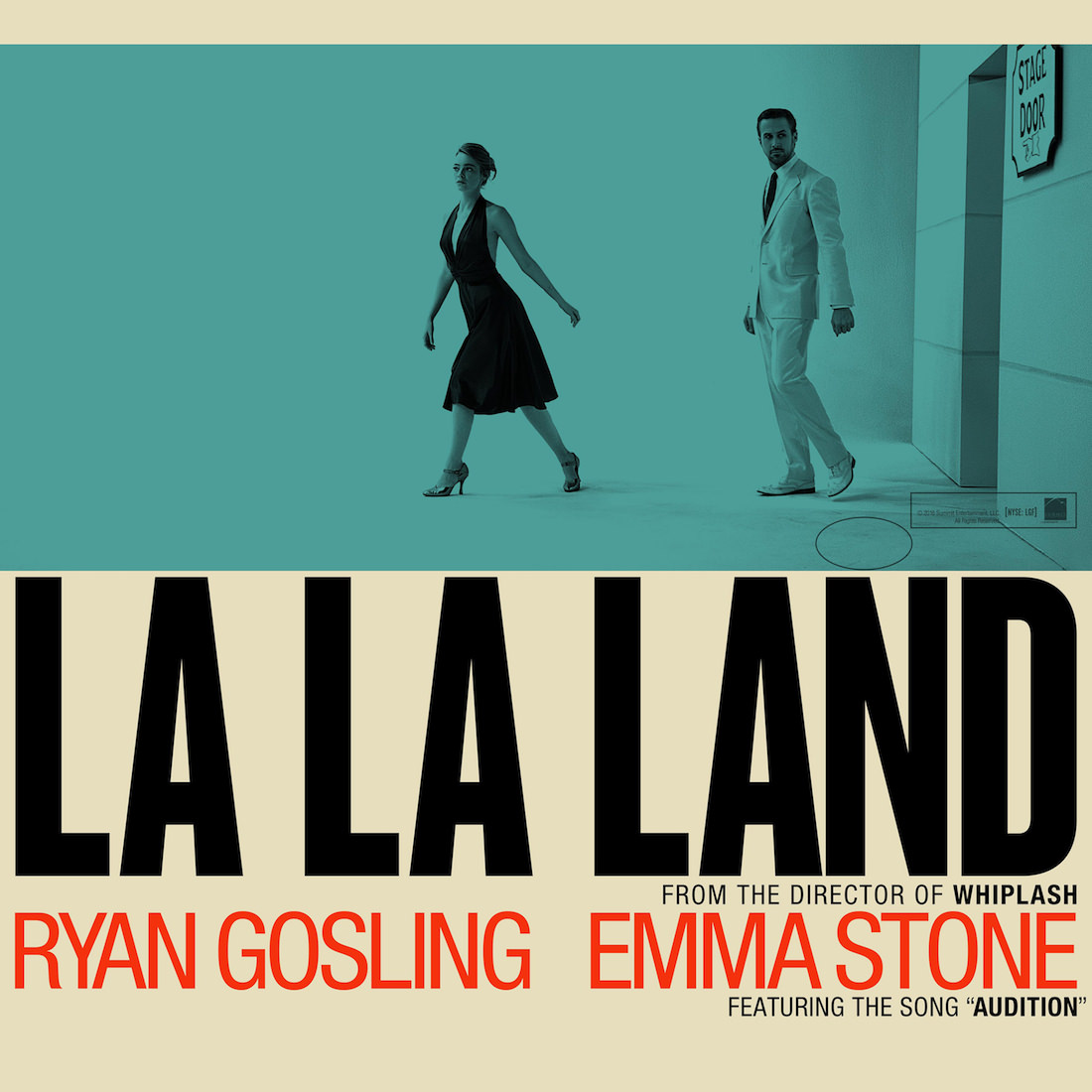 Joining Gosling and Stone is musician John Legend, Rosemarie DeWitt, Finn Wittrock, Callie Hernandez, Sonoya Mizuno, Jessica Rothe, Tom Everett Scott and Josh Pence.
La La Land opens on December 2, 2016.