Wig Wizard Breaks Down his Makeovers for Emmy Darling The People v. O.J. Simpson
Not many jobs inspire people to wake up in the middle of the night suddenly understanding how to make David Schwimmer look like O.J. Simpson lawyer Robert Kardashian. Then again, Hair Department Head Chris Clark had a lot on his mind when Ryan Murphy asked him to handle hair for actors re-enacting the trial of the century on FX Network's Emmy-buzzed limited series The People v. O.J. Simpson. "We needed to find ways of blending the actors and the real-life counterparts they were playing so it wouldn't be jarring to the audience," says Clark. "That's all I wanted to accomplish." This attention to detail is a part of the reason the series garnered 22 Emmy nominations.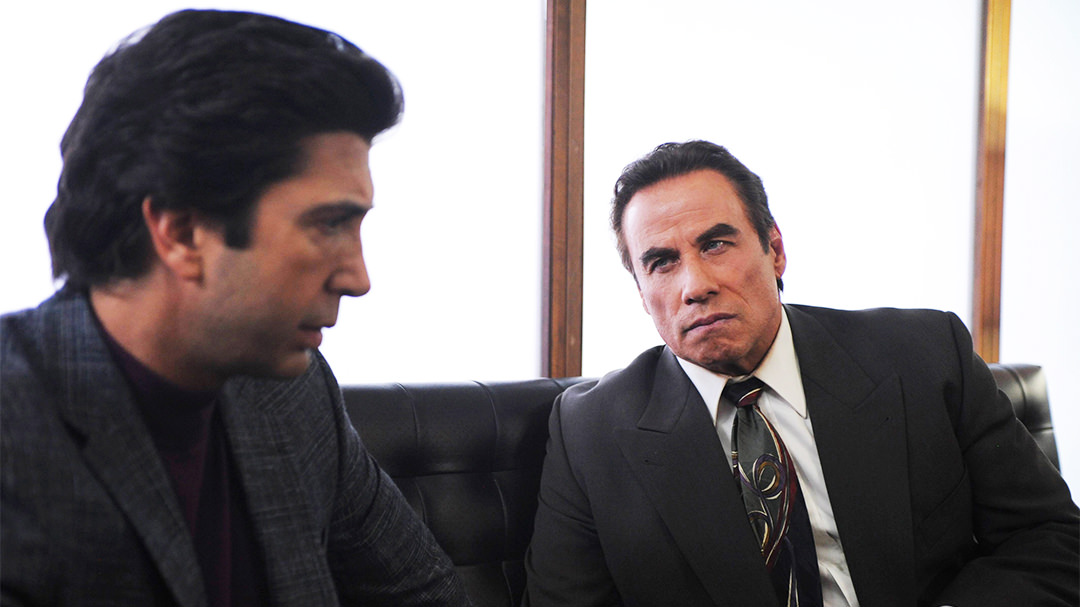 David Schwimmer is Robert Kardashian, John Travolta as Robert Shapiro. Courtesy FX.
Some follicular makeovers were straightforward. Cuba Gooding Jr. simply replaced the reddish tint in his own hair with black dye and got weekly haircuts to match O.J. Simpson's coif. Sterling K. Brown shaved his head every morning and morphed into assistant prosecuting attorney Christopher Darden. A simple trim augmented with the perfect pair of glasses brought out actor Kenneth Choi's uncanny resemblance to Judge Lance Ito.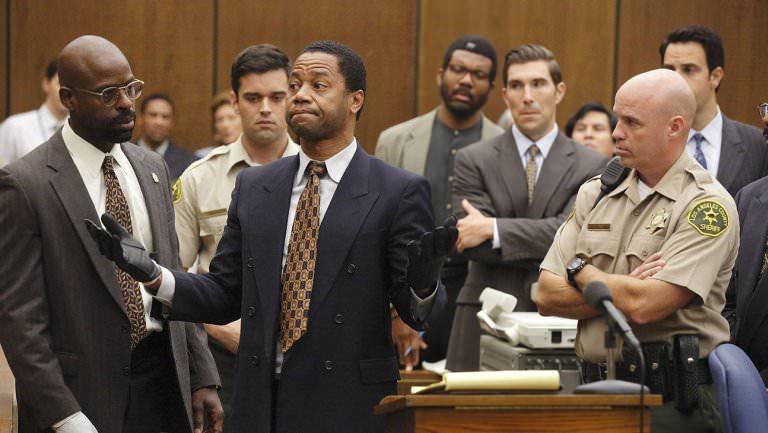 L-r: Sterling Brown as Christopher Darden, Cuba Gooding Jr. as OJ Simpson. Courtesy FX Network.
But other hairdos proved more complicated. Here's a look at how Clark worked with wig makers Victoria Wood and Stacy Butterworth to and transform actors through bald spots, white streaks and poodle perms into doppelgangers of their characters.
David Shimmer as Robert Kardashian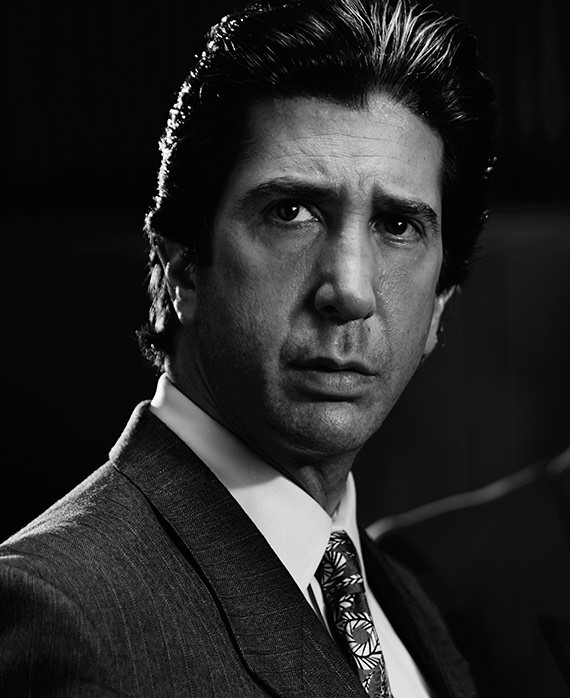 Courtesy FX. ​
Describing the white streak that punctuated Simpson associate Robert Kardashian's otherwise jet-black hair, Clark says "I wanted to avoid hair coloring on David Schwimmer's own hair because I didn't want it to look hokey to the audience but couldn't figure out what to do instead. I was dead asleep at two in the morning when I woke up with the idea that I could make a three-quarters inch wig that lives on David's forehead. Robert Kardashian's hairline is straight across while David's hairline is more rounded at the peak. That gave me just enough space to add the white streak to the wig. It's literally like this nothing little wig, three quarters of an inch by 4 and a half inches wide, that I glued to David's forehead every day."
Billy Magnussen as Kato Kaelin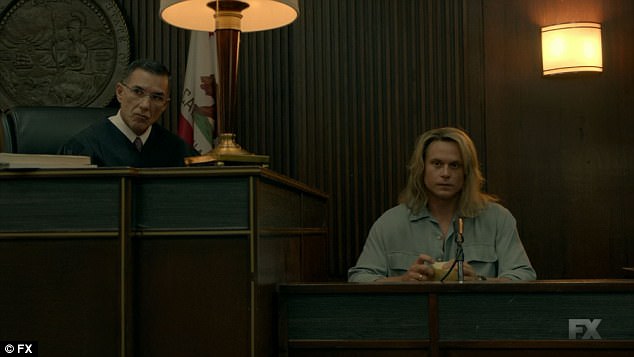 Courtesy FX.
The blonde surfer dude living in the guest house behind Simpson's mansion was so laid back that Clark had a hard time making sense of Kato Kaelin's shaggy hair cut. "He was one of the toughest characters to get right," says Clark, who used the iconic photo of Kaelin testifying at a pre-trial hearing as his primary reference. "It made no sense to me at all as far as the geometry of a normal haircut. 'Why would someone do this to somebody?'" So Clark decided to dig deeper. "Doing research I found a photo of Kato much earlier with this weird choppy haircut and that's when it clicked: What we see at the trial isn't really a hair cut. It's a mop of hair that's been growing out for four years. Then I was able to make the wig."
Sarah Paulson as Marcia Clark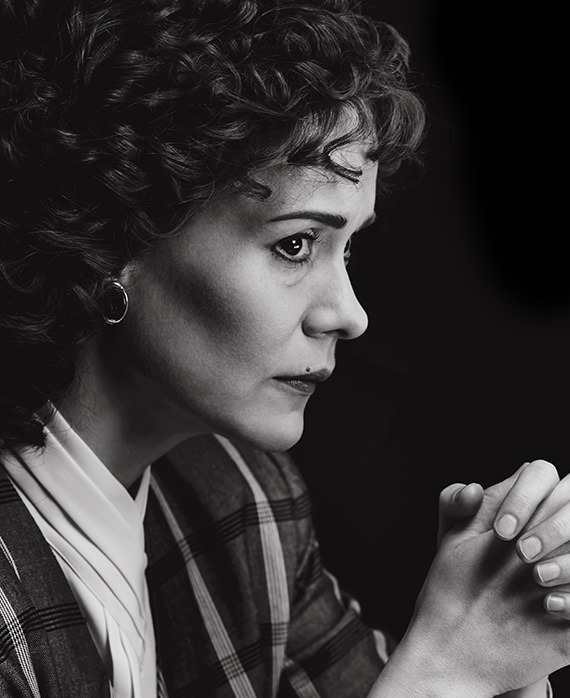 Courtesy FX.
Marcia Clark's hair played a starring role during the Simpson trial when the prosecuting attorney, played by Sarah Paulson, endured widespread ridicule after "softening" her image by switching from a long shag to an extremely curly perm. Clark recalls, "I found a Los Angeles Times article about the morning Marcia Clark walked into court with the short tight curly hair," says Clark, who crafted four wigs in all to track the lawyer's progression through the 10-month trial. "The story listed her hair stylist so I Googled him and wound up talking to Alan Edwards, who still has a salon and was super-helpful. He gave me the perm size of the rod, and from there Sarah and I worked on the tiny nuances, finding the right crunchy Chia Pet texture to make the hair as accurate as possible."
John Travolta as Robert Shapiro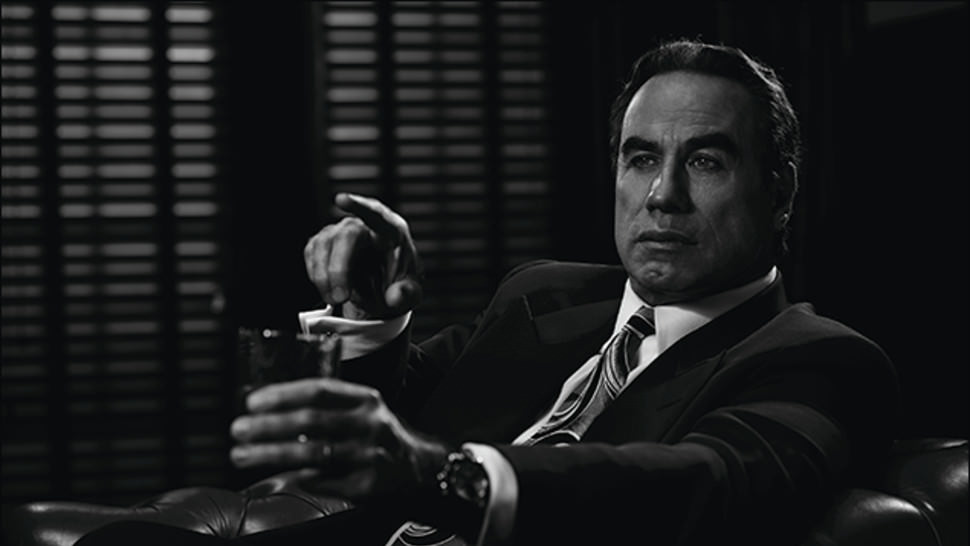 Courtesy FX.
One of the series' most compelling impersonations belongs to Oscar-winner John Travolta as "Dream Team" captain Robert Shapiro. Clark notes, "We quite a few meetings with John, his wigmaker and the makeup designer Eryn Krueger Mekash. We compared John's pictures with Shapiro's picture and noticed that Shapiro did not have temple points so we change John's hairline a quarter inch. We also made sure the bald spot had the right density on the back of the Shapiro wig so it wouldn't be distracting because we didn't want it to 'pop' on camera."
Courtney B. Vance as Johnny Cochran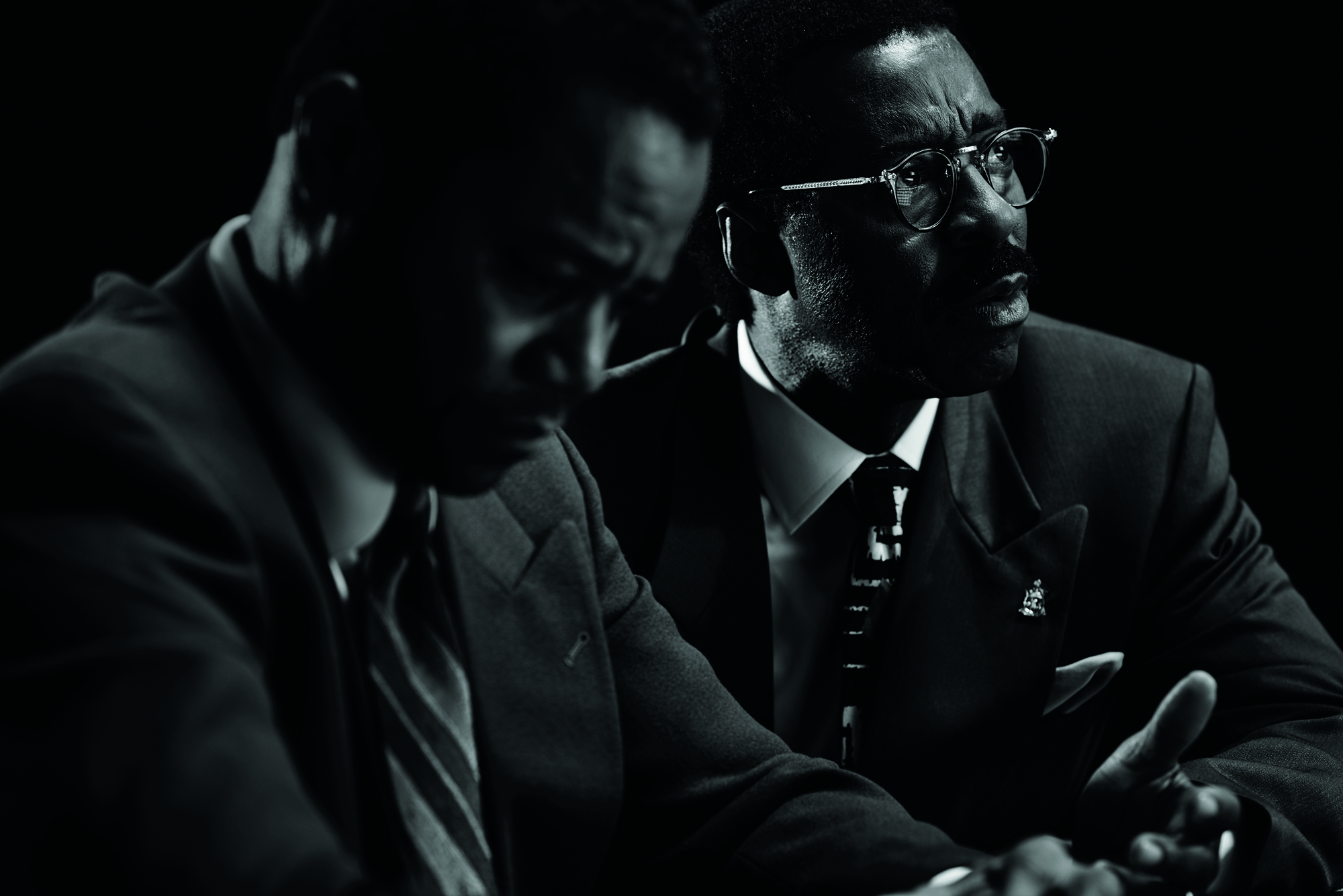 Courtesy FX.
"We took the same approach with Courtney and his Johnny Cochran wig as we did with Travolta and Shaprio," says Clark. "We had to find the exact right shapes for the recedes and the exact right density for his bald spot so it reads correctly on screen. We didn't want it to be where Courtney turns around and the audience says 'Oh there's a bald spot!' No, that's just what Johnny Cochran's hair looks like."
Eye Witness Seal of Approval
The Austin-based Clark, who got into hair design while working on a college production of Little Shop of Horrors, says his obsession with detail paid off when reporter Jeffrey Toobin came to the set for a visit. Toobin, whose The Run of His Life book inspired The People v. O.J. Simpson, attended the "Trial of the Century" virtually every day and spent quality time with members of Simpson's so-called Dream Team two decades earlier. "When we stepped away from the actors and watched the actors on the monitor Jeffrey said it took him back 20 years. That's the kind of thing that keeps my hair-nerdy and wig-nerdy side fed."