Game of Thrones Has 15 More Episodes Left, Tops
In yet one more piece of Game of Thrones news, showrunners D.B. Weiss and David Benioff have finally, officially confirmed that the show has a little less than two full seasons left. In an interview with Deadline after the season six finale, "The Winds of Winter," they revealed that the series has nearly reached their original notion of finishing their story in 70-75 hours. That means there's about 15 episodes left, total.
"It's two more seasons we're talking about," Benioff told Deadline. "From pretty close to the beginning, we talked about doing this in 70-75 hours, and that's what we'll end up with. Call it 73 for now."
Let's say there are 15 episodes left—that's 15 hours (perhaps a little bit more, allowing for a super-sized finale for season 7 and then for the series finale) to square a whole lot of plot hanging in the balance after last Sunday's finale. Yet, what "The Winds of Winter" did was effectively narrow down the playing field for the Iron Throne, as Benioff notes in the Deadline interview. When Cersei eliminated all of her enemies inside King's Landing, she wipe the chessboard clean, so to speak, leaving Daenerys as her most formidable competitor for the throne. Yes, there are still plenty of complications, including Jon Snow's future play as the official King of the North and Dany's nephew, Euron Greyjoy's rogue fleet (you know he's going to pop up eventually) and, most crucially, the Night's King and his army of undead warriors.
Benioff again:
"We're trying to tell one cohesive story with a beginning, middle and end. As Dan [Weiss] said, we've known the end for quite some time and we're hurtling towards it. Those last images from the show that aired last night showed that. Daenerys is finally coming back to Westeros; Jon Snow is king of the North and Cersei is sitting on the Iron Throne. And we know the Night King is up there, waiting for all of them. The pieces are on the board now. Some of the pieces have been removed from the board and we are heading toward the end game."
While it's bleak to think of this beloved show ending its run, it's creatively exciting. You don't want a show that mimics a wight, and marches on and on without any real reason to exist.
"The thing that has excited us from the beginning, back to the way we pitched it to HBO is, it's not supposed to be an ongoing show, where every season it's trying to figure out new story lines," Benioff said. "We wanted it to be one giant story, without padding it out to add an extra 10 hours, or because people are still watching it. We wanted to something where, if people watched it end to end, it would make sense as one continuous story. We're definitely heading into the end game now."
HBO would have every financial reason to try and convince Benioff and Weiss to keep the show going, but creatively, letting the show end on the terms they'd originally set, and letting one of TV's most ambitious projects ever end on its own terms will ultimately be much better for the HBO brand than a few extra episodes. Winter is here, but not for long.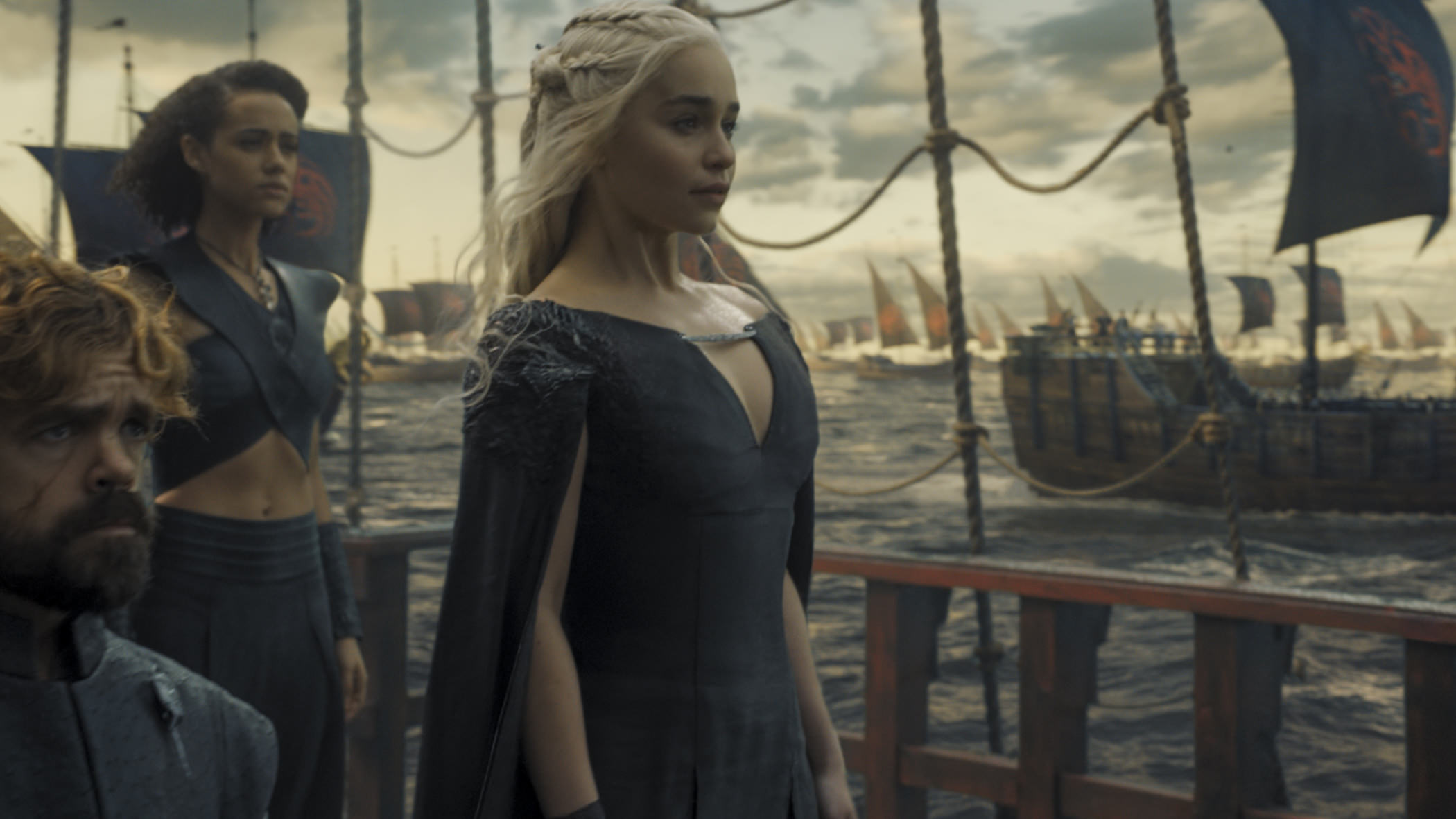 Peter Dinklage, Nathalie Emmanuel, Emilia Clarke. photo: courtesy of HBO​