Uncategorized
Disney's 1st Latina Princess, Elena of Avalor, is Ready for her Close-Up
Disney's very first Latina princess, Elena of Avalor, is coming to the Disney Channel this summer. Aimee Carrero (Young & Hungry) will be voicing Elena, with a cast that includes Jenna Ortega (Stuck in the Middle), Chris Parnell (SNL, 30 Rock), and Yvette Nicole Brown (Community).
The story focuses on the teenage princess Elena, who has saved her magical kingdom, Avalor, from an evil sorceress and must now learn how to rule it as the official crown princess. The show will focus on Elena learning resilience, compassion and thoughtfulness are the traits of truly great leaders (there's a lesson here not just for children, but for certain people running for president).
The buzz picked up on April 30 when the Disney Channel released the first teaser (which we've embedded below), and was increased when Latina actress Gina Rodriguez posted this pic of the "fierce, strong and intelligent princess" on her Instagram.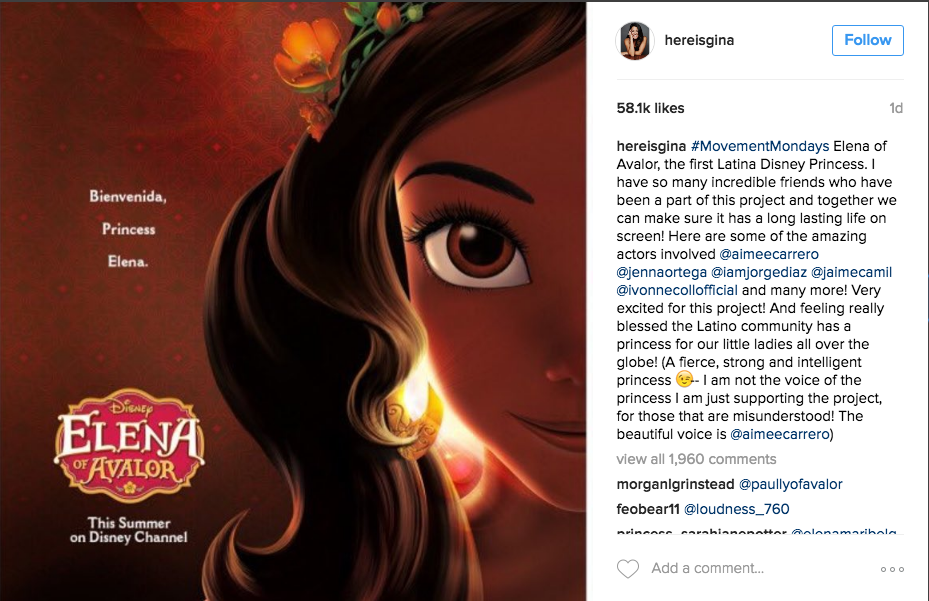 Disney's kept the project pretty quiet, but you can be sure that as we get closer to it's premiere date, that's going to change. For now, you can go to the channel's Elena of Avalor page and download two posters and learn a bit more about the show. And as promised, here's the teaser: