The Lobster Continues Director Yorgos Lanthimos's Singular Path
Yorgos Lanthimos has come far since his film debut 15 years ago, with his name now a veritable indie-film buzzword after creating such cinematic oddities as Alps and Dogtooth. The director is set to make his English-language debut with the Colin Farrell-starring The Lobster, but the Greek native has been making films for fifteen years now, establishing a backlog of films worth a closer look.
Lanthimos begin his career in 2001 with My Best Friend, a film that could claim nearly no stylistic ties to Lanthimos himself. Rather than reflect Lanthimos' more artistic sensibilities, My Best Friend was a broad comedy heavily grounded in the tradition of the European sex comedy, and presumably a work that he committed to celluloid largely at the behest of his collaborating director Lakiz Lazopolous.
It wasn't until his 2005 film Kinetta, that the burgeoning Greek director would begin to find his way. Kinetta remains the most impenetrable of Lanthimos' work, following a trio of misfits in a small Greek town that who spend their time re-enacting crimes to be filmed. The film's narrative is slow and there's relatively little to sink your teeth into outside of it's Korine-esque slice-of-life perspective, but it's with Kinetta, that reads almost like a full length art piece rather than a narrative film, that Lanthimos made a point to rebel against the slickly commercial output of his early career. And it is with this film that Lanthimos teamed up with fellow Greek art-film aficionado Athina Rachel Tsangari (writer/director of the similarly strange Attenberg), sparking what Steve Rose at the Guardian would label "Greek Weird Wave."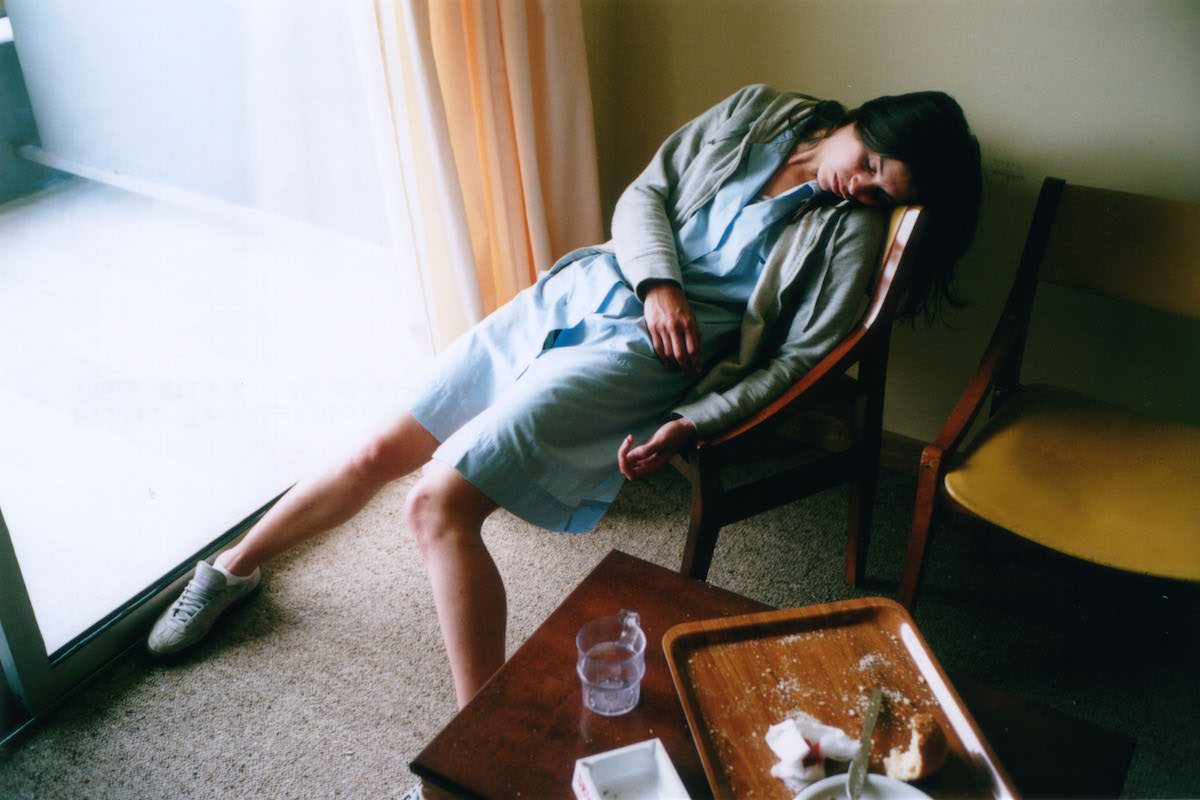 A still from Kinetta.​
This wave, which would unfold during some of the harshest years of the Greek financial meltdown, continued in 2009 with the film that would undeniably make Lanthimos famous: Dogtooth. Opening on a curious home-school lesson teaching two nameless daughters the improper words for things ("Sea" refers to a family armchair, for example), Dogtooth is a familial drama that only gets stranger from there, stretching fears of isolation and secrecy to their darkest (and often most comical) ends.
https://www.youtube.com/watch?v=QFtDzK64-pk
It's a testament to Dogtooth's impressive quality that despite the film's obsession with squirmy violence, incest and man-eating cats that it received a "Best Foreign Film" nomination at the 2009 Academy Awards. Ultimately, anyone who had seen the film knew there was no way for a film so perverse as to include both explicit sex and a graphic tooth extraction to bring home the golden statue, though audiences at Cannes less surprisingly found the film venerating, awarding it the top prize at Cannes in Un Certain Regard.
But what was next for the now-beloved Greek director? Pulling from directors as meticulous as Hitchcock and Michael Haneke, Lanthimos returned with what could be considered the second installment in his societal satire series: Alps. As savagely realized as it is sentimentally presented, Alps focuses on a simple premise: a team of four people from various professions (one a nurse, another a gymnast, etc.) act as "stand-ins" for dead people by appointment, to help relatives and friends of the deceased deal with the grief of losing a loved one. Sharing Dogtooth's approach to stilted sexuality and unblinking violence, Alps is a slightly more accessible reframing of Lanthimos' odder sensibilities, turning up the dial on the humanity while remaining full-throttle on all things offbeat.
https://www.youtube.com/watch?v=zl0ovVe0Ou4
Five years after Alps premiered at Cannes, The Lobster appeared at the sunny French festival, with some of the most uproarious praise the director has ever been subject to, pocketing a Jury Prize win and garnering immense buzz around the performances of Colin Farrell (almost unrecognizable amongst his extra weight and facial hair) and Rachel Weisz. Perhaps putting a bookend on Lanthimos' trilogy of societal satire, The Lobster is predicated on the rules of a dystopic future, in which all inhabitants of a community must find a suitable lover to mate with for life, or be forced to live the rest of their life as an animal of their choosing.
By far his most accessible, broadly funny and warmest feature to date, Lanthimos has not traded any of his strange aesthetic choices or meticulous direction for comedy. The film is undeniably funny though, with all-star performances from a fantastic ensemble that counts John C. Reilly and Ben Whishaw amongst the collection of doomed singletons. Like much of Lanthimos' works, the joy in the film is largely in the discovery of the improbable, sprawling world he creates.
And on the horizon for Greece's unofficial film ambassador? Another English-language film, this time featuring Emma Stone and Kate Winslet (who was originally planned to appear in The Lobster before Rachel Weisz took up the role). By now, it's difficult to expect anything but a surprise from the virtuoso, but what's perhaps most unforeseen is how conventional his The Lobster follow-up sounds. In pre-production under the title The Favourite, Lanthimos' next film is a historical drama set near the turn of the 18th century and following the politics behind Queen Anne's reign. Olivia Colman is set to play Queen Anne, with Winslet playing the Queen's confidant. Emma Stone will appear as a lowly tender to the Queen. In the hands of nearly any other director, The Favourite might seem rather straight-forward, but it's difficult to anticipate anything other than an oddball adaptation from Lanthimos. And that sounds just fine with us.