First Photo From Set of Ridley Scott's Alien: Covenant
Here's a photo from the set of Ridley Scott's follow up to Prometheus, Alien: Covenant, that shows star Katherine Waterston looking very Ridley-esque. It's actually a photo from a monitor, where Scott and his crew can see what they're filming. It was posted on the official Alien Facebook page.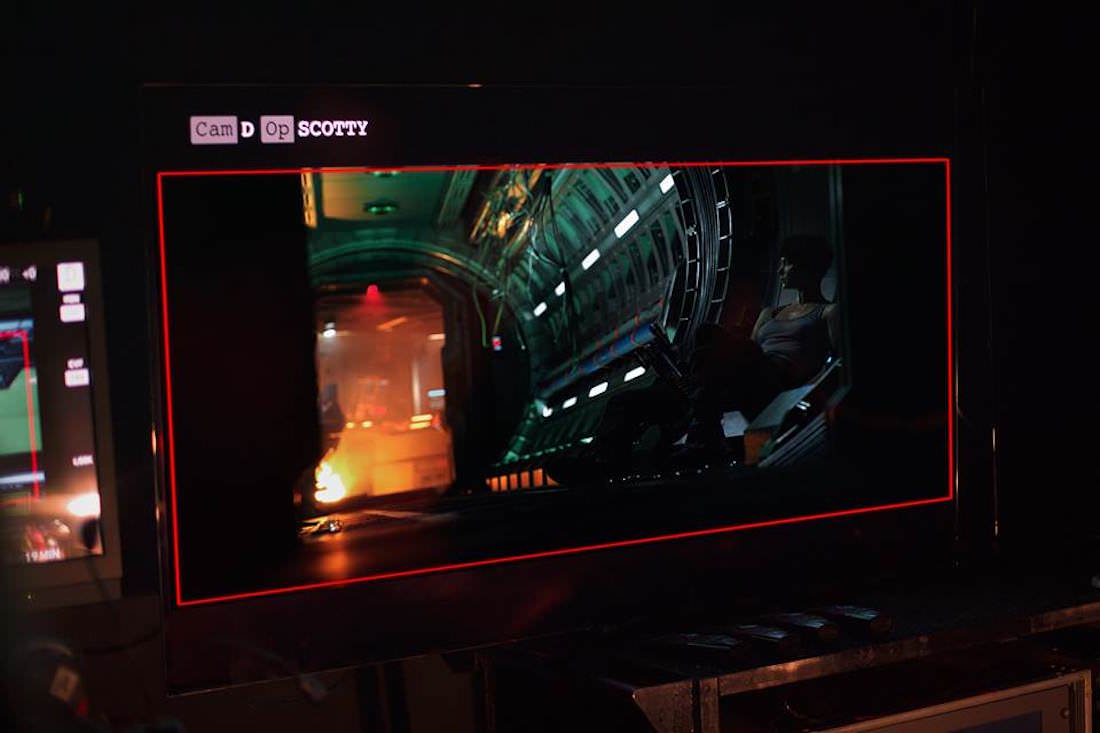 Joining Waterston is Prometheus star Michael Fassbender, and what little we know about the film is that it's the second in a trilogy that leads us to the action of 1979's seminal Alien. In Covenant (which is the name of the ship), the crew are bound for a remote planet on the far side of the galaxy when they discover what they think is an uncharted paradise. We all know there's no such thing as paradise in the Alien world, and this place has seemingly but one inhabitant—David (Fassbender), the synthetic survivor from the doomed Prometheus expedition. The caption of the above photo reads "nowhere to run," and Waterston's character appears both sweaty and to be holding a weapon, so she's likely been fighting something, or someone, on this supposed paradise.
The rest of the cast includes Demián Bichir (The Hateful Eight), Danny McBride (Eastbound and Down), Jussie Smolett (Empire), Amy Seimetz (Upstream Color), Carmen Ejogo (Selma), Callie Hernandez (Machete Kills), and Billy Crudup (Watchmen).
Alien: Covenant is bound for theaters on August 4, 2017.