SXSW Alumni: Ed Helms' Start in Austin
Ed Helms is yet another actor who can credibly claim his career started at SXSW. The star of The Office and The Hangover movies made his acting debut in Blackballed: The Bobby Dukes Story, which was released at the 2004 South by Southwest Film Festival and won the Audience Award. The film is an improvisational comedy set in the world of paintball.
Helms has gone on to a spectacular comedic career. He was hilarious as a correspondent on The Daily Show With Jon Stewart, and on the big screen, along with The Hangover and The Office, his filmography includes hits like We're the Millers and Vacation. He has two upcoming films, Bastards (starring J.K. Simmons, Owen Wilson and Glenn Close), and Captain Underpants. He will also be starring in The One Percent, a Starz dramatic original series from the quartet that brought us the Academy Award winning Birdman, including back-to-back Best Director Academy Award winner Alejandro González Iñárritu. The series, scheduled for 2017, also stars Ed Harris and Hilary Swank.
The funny made has turned that SXSW debut into a career that's no laughing matter. Well, not until you watch him work.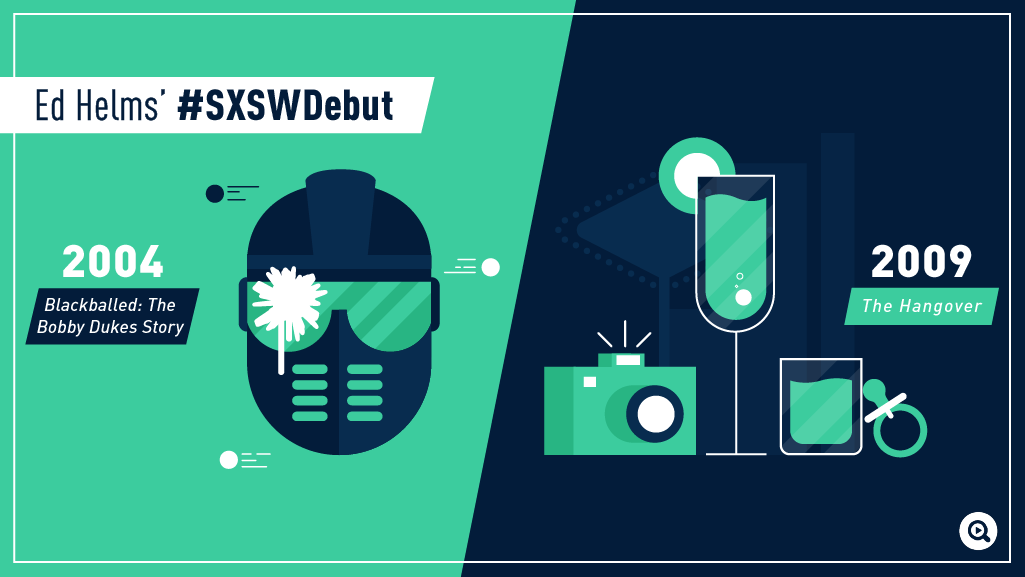 Featured image: Owen Wilson and Ed Helms in Bastards. Courtesy Warner Bros.