Captain America: Civil War Drops Awesome New Poster, Images
Anthony and Joe Russo's highly anticipated followup to their best in class Captain America: The Winter Soldier is, as you of course know, Captain America: Civil War. The film bows on May 6, and it promises to be an even more bruising superhero-v-superhero battle than Batman v Superman: Dawn of Justice, which pits "only" two epic titans against one another.
Walt Disney Pictures has recently released a batch of images and a really cool poster that highlight just how epic this battle between the superhero factions is going to be. On Team Cap, you've got The Winter Soldier himself (Sebastian Stan), the Falcon (Anthony Mackie), Hawkeye (Jeremy Renner), the Scarlet Witch (Elizabeth Olsen), Ant-Man (Paul Rudd) and, of course, Captain America (Chris Evans).
Team Iron Man consists of Tony Stark (Robert Downey Jr.), the Black Widow (Scarlett Johansson), War Machine (Don Cheadle), the Vision (Paul Bettany), and the Black Panther (Chadwick Boseman).
Check out these new images and posters below: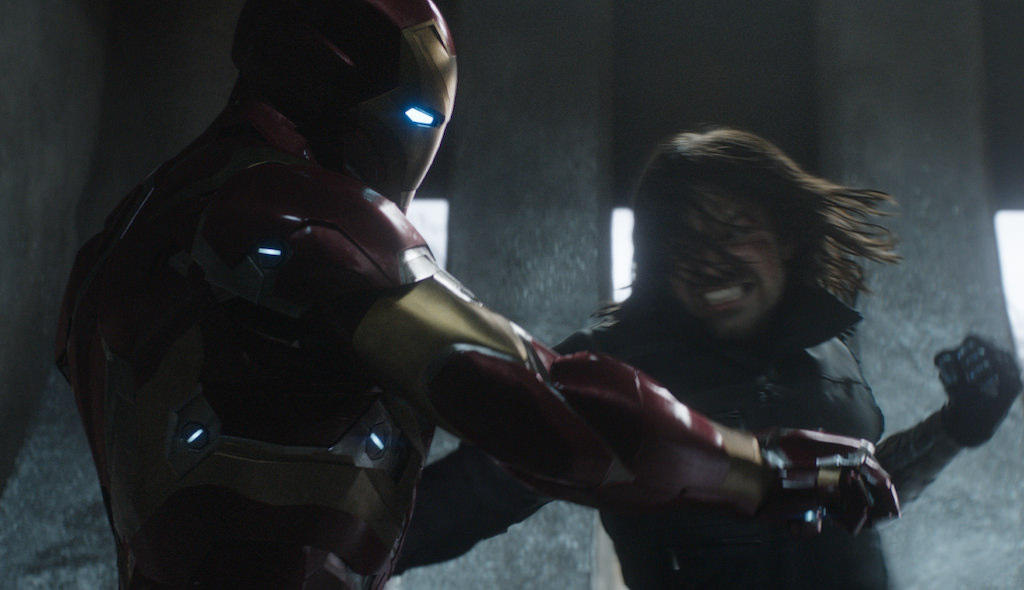 Iron Man (Robert Downey Jr.) and Bucky Barnes (Sebastian Stan) battle. Courtesy Marvel/Walt Disney Pictures.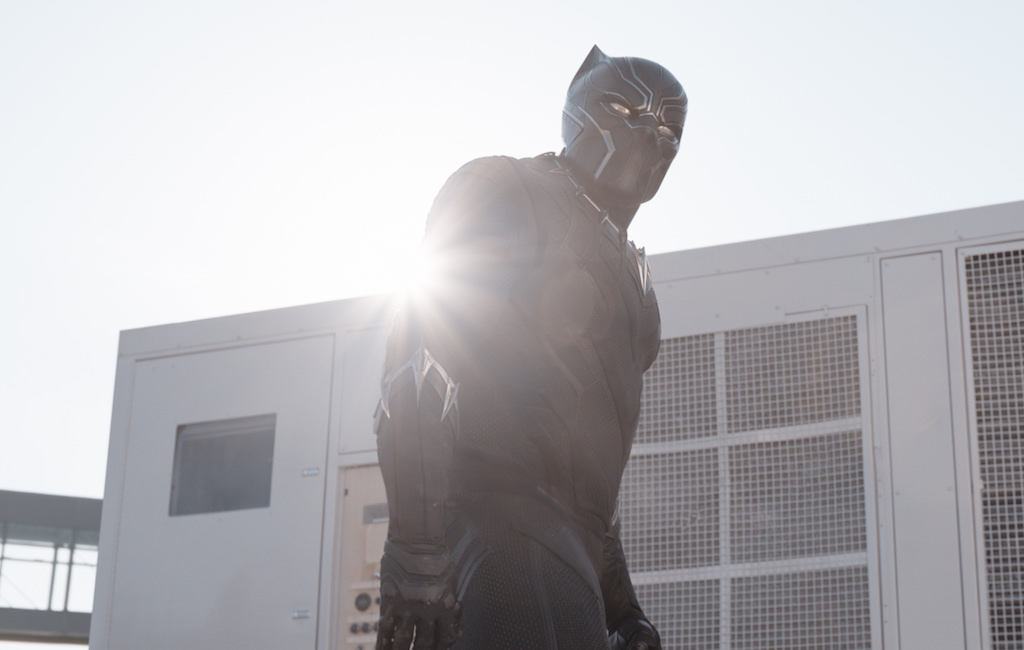 The Black Panther (Chadwick Boseman) has joined Team Iron Man. Courtesy Marvel/Walt Disney Pictures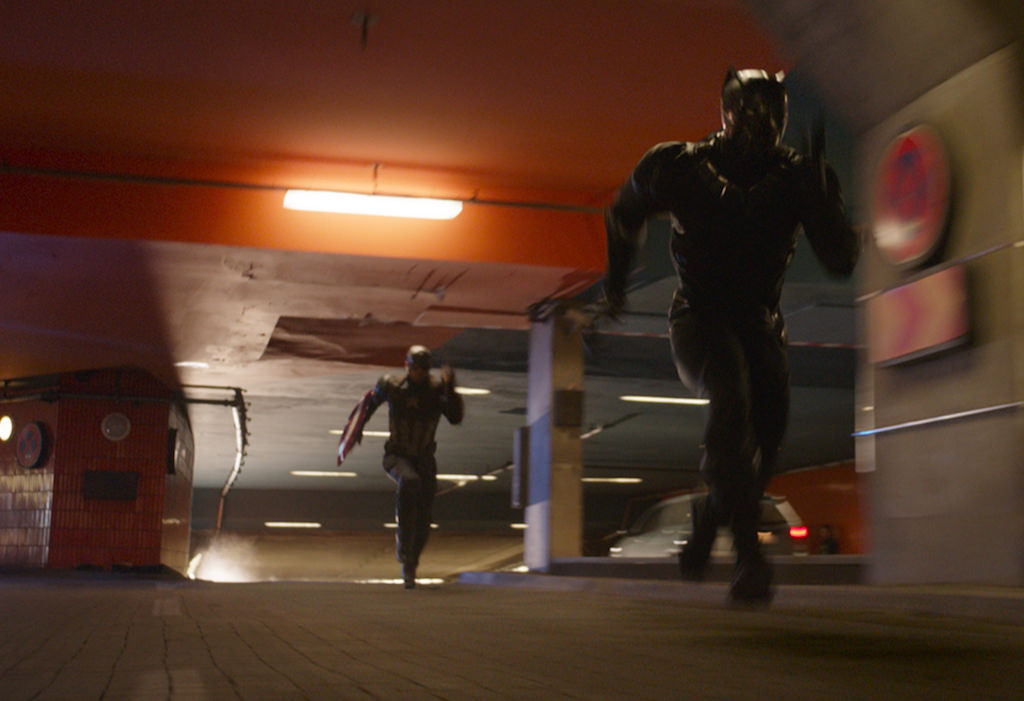 The chase is on as Captain America tries to keep up with the Black Panther. Courtesy Marvel/Walt Disney Pictures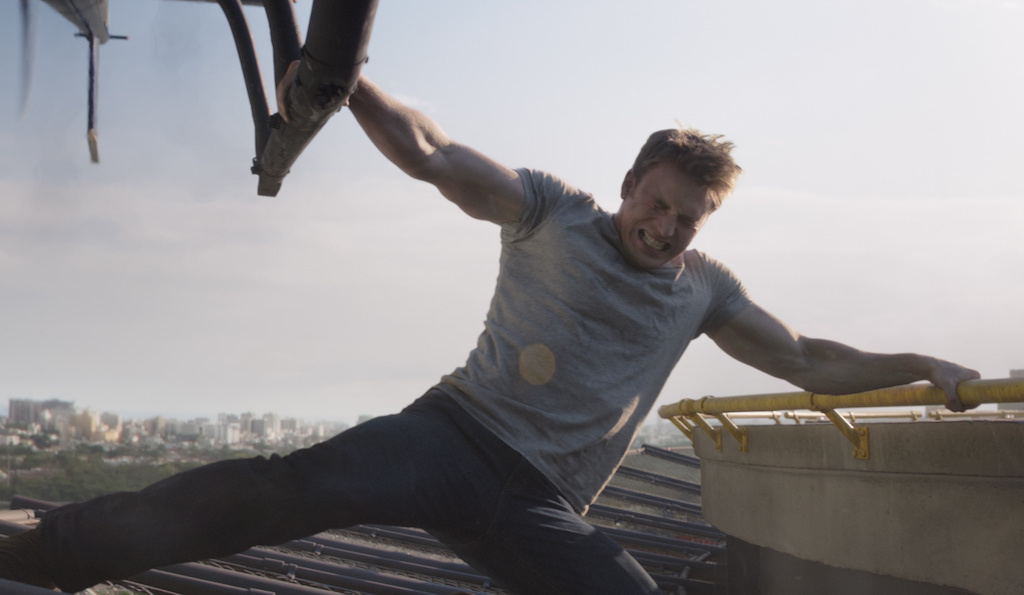 The strength of Cap is on full display. Courtesy Marvel/Walt Disney Pictures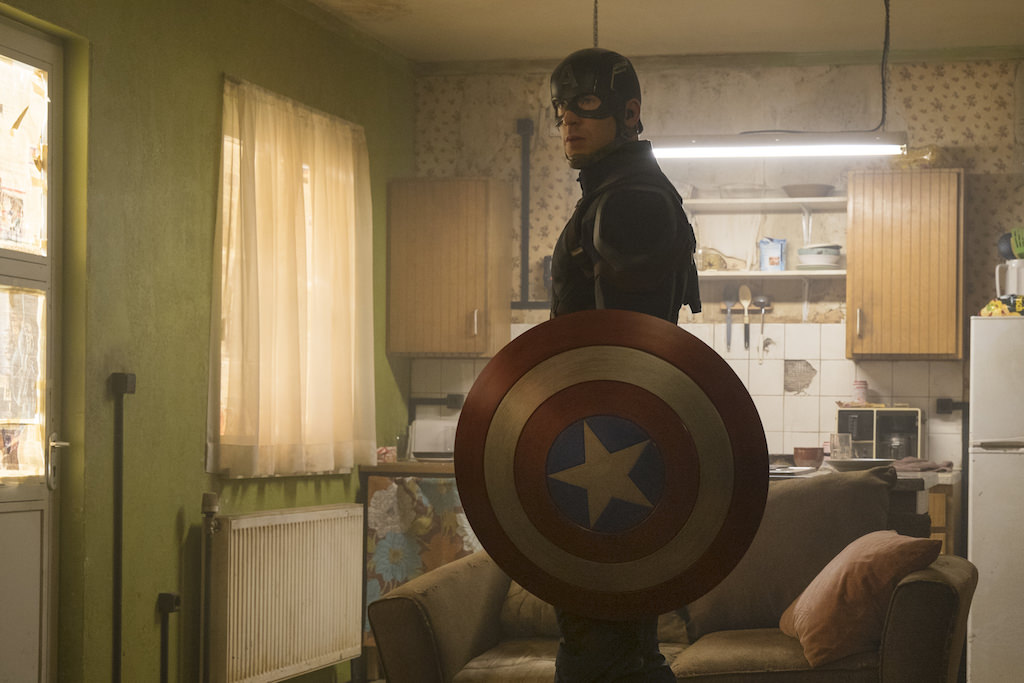 Oh, hey, what's Captain America doing in my NY apartment? Courtesy Marvel/Walt Disney Pictures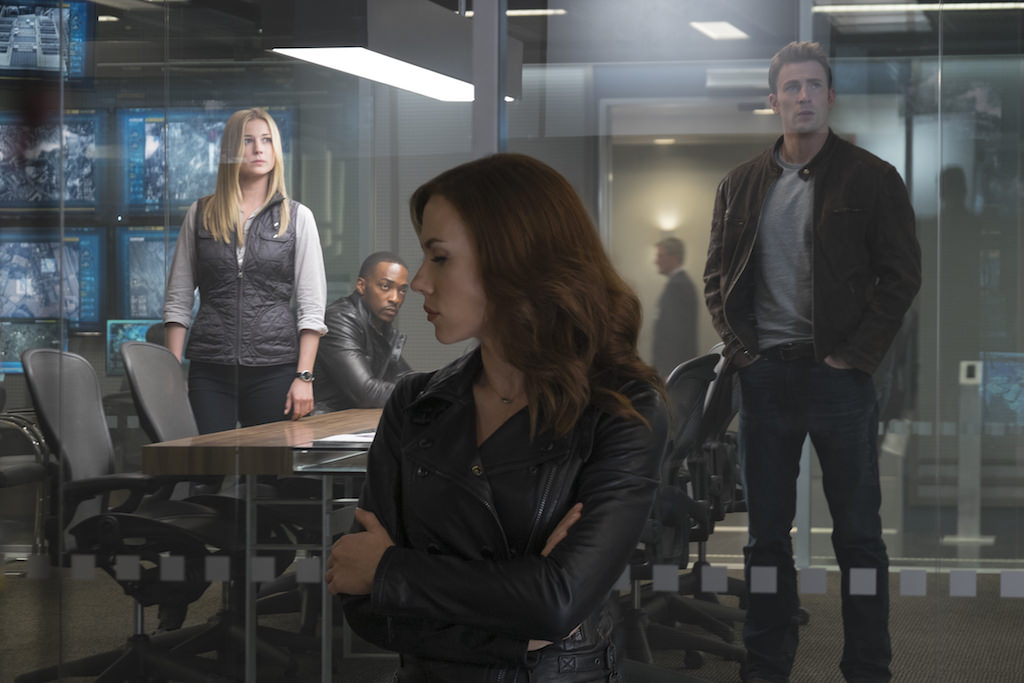 Team Captain America. Courtesy Marvel/Walt Disney Pictures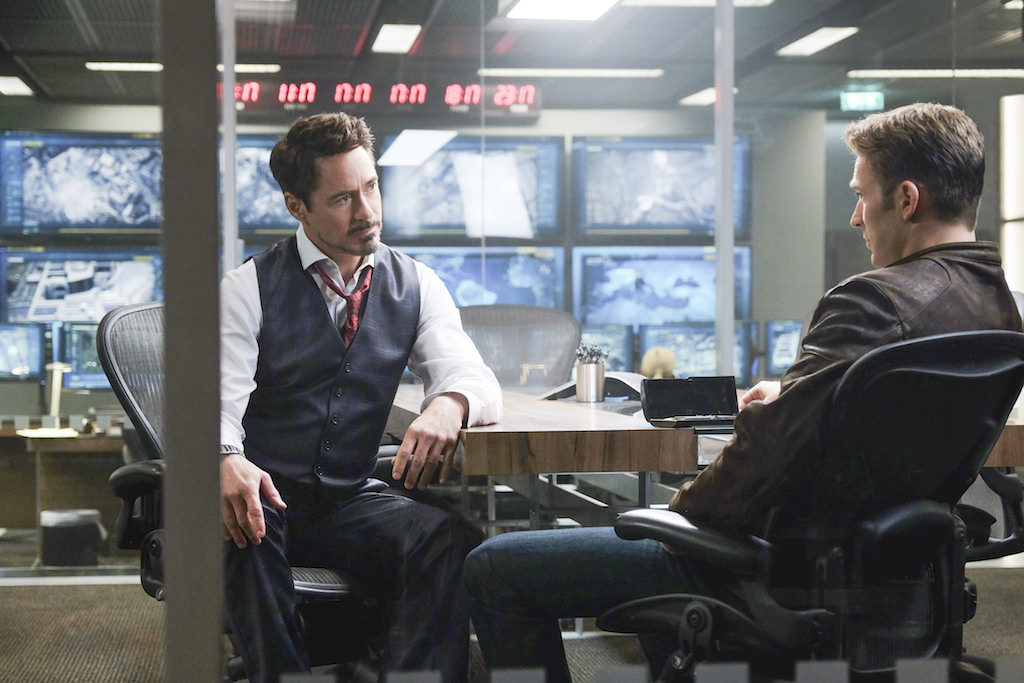 Can't you two just get along? Courtesy Marvel/Walt Disney Pictures