Disney Reveals Star Wars Parks Experience Concept Art
This past Sunday, Disney offered the first glimpse of the new Star Wars experience set to open at Disney's Hollywood Studios at Walt Disney Resort in Orlando and Disneyland in Anaheim. These concept renderings of the themed lands suggest that Disney is going whole hog on the Star Wars parks—manna for fan boys and, if they're built to the level of detail these renderings suggest, and the scope Disney plans, more than interesting enough for the casual Star Wars fan to enjoy. Even a moderate Star Wars fan would like to have a drink at one of the galaxy's weird/wonderful cantinas.
Part of what makes the Star Wars park so intriguing is the sheer size Disney has planned; each single-themed land will be 14 acres each. Disney has said the parks will take guests to a "never-before-seen planet, a remote trading port and one of the last stops before wild space where Star Wars characters and their stories come to life."
Whether you're interested in sitting behind the controls of the Millennium Falcon, have a few drinks and a bite at one of the galaxy's colorful cantinas, or plunge yourself into a battle between the First Order and the Resistance, these parks promise something for everyone
Check out the images below: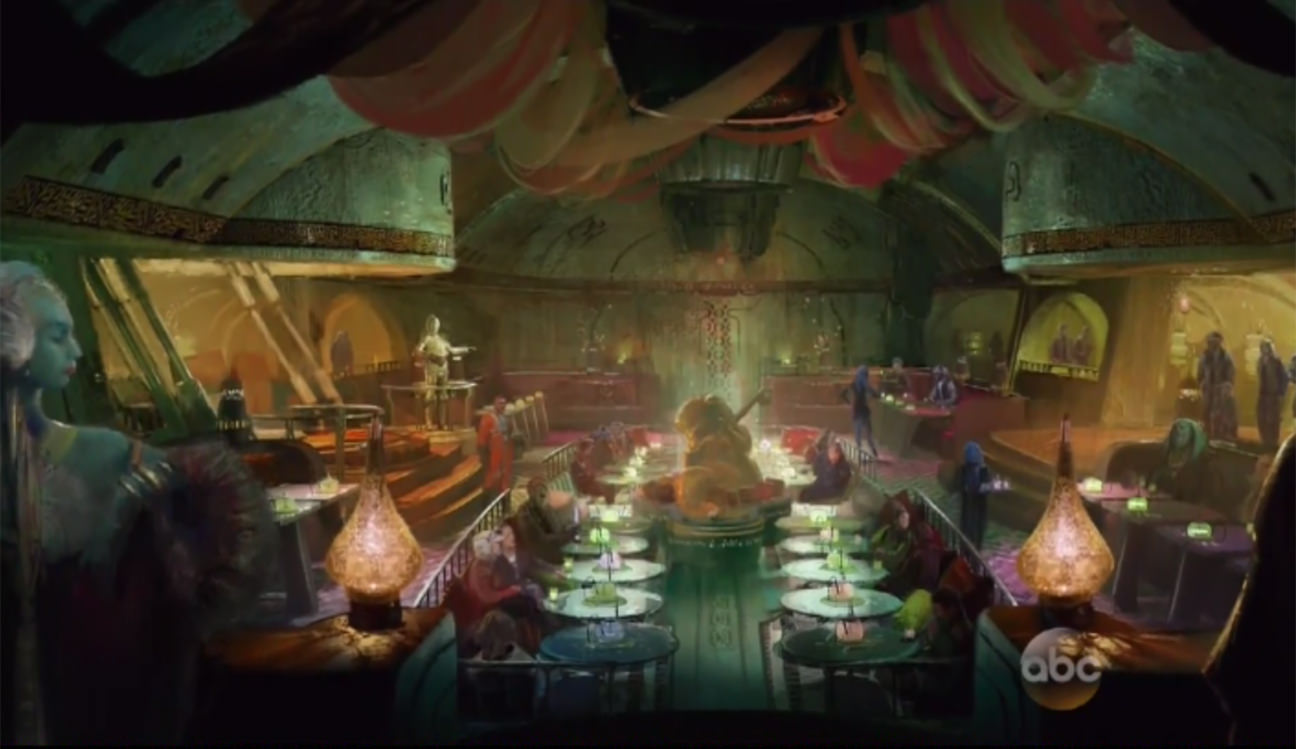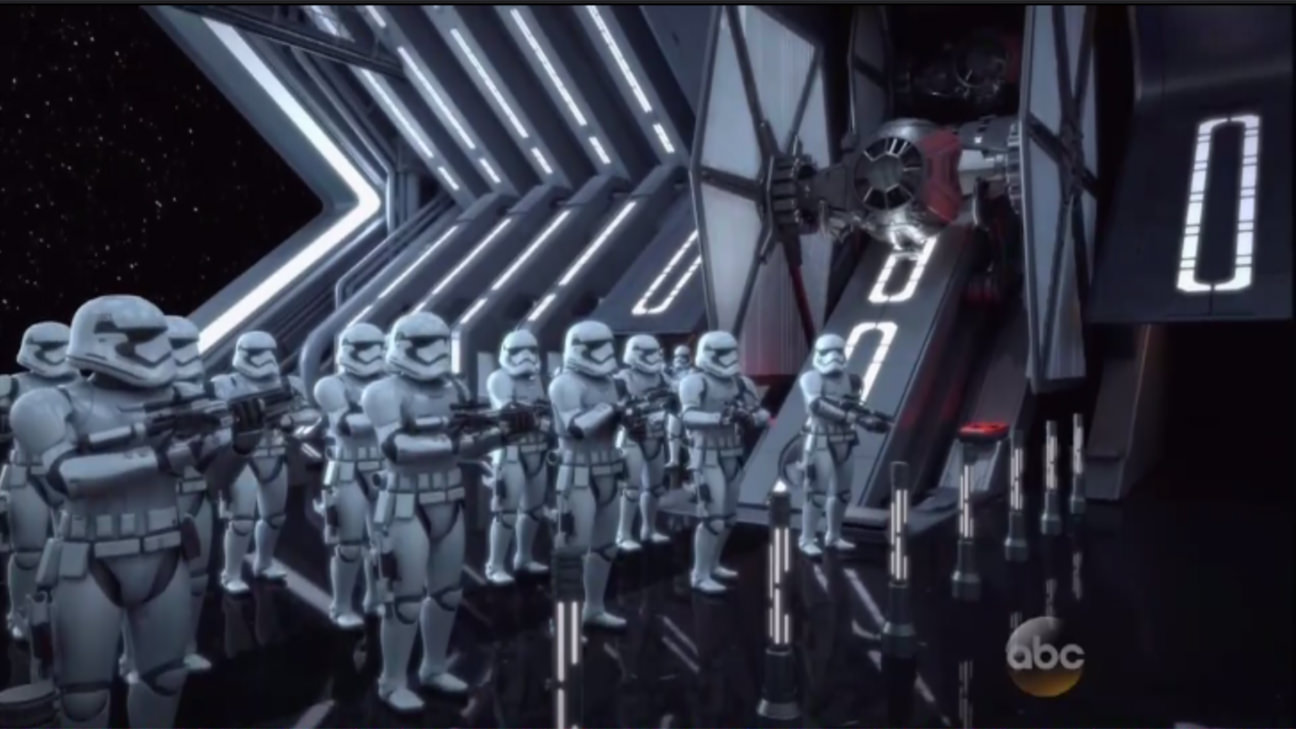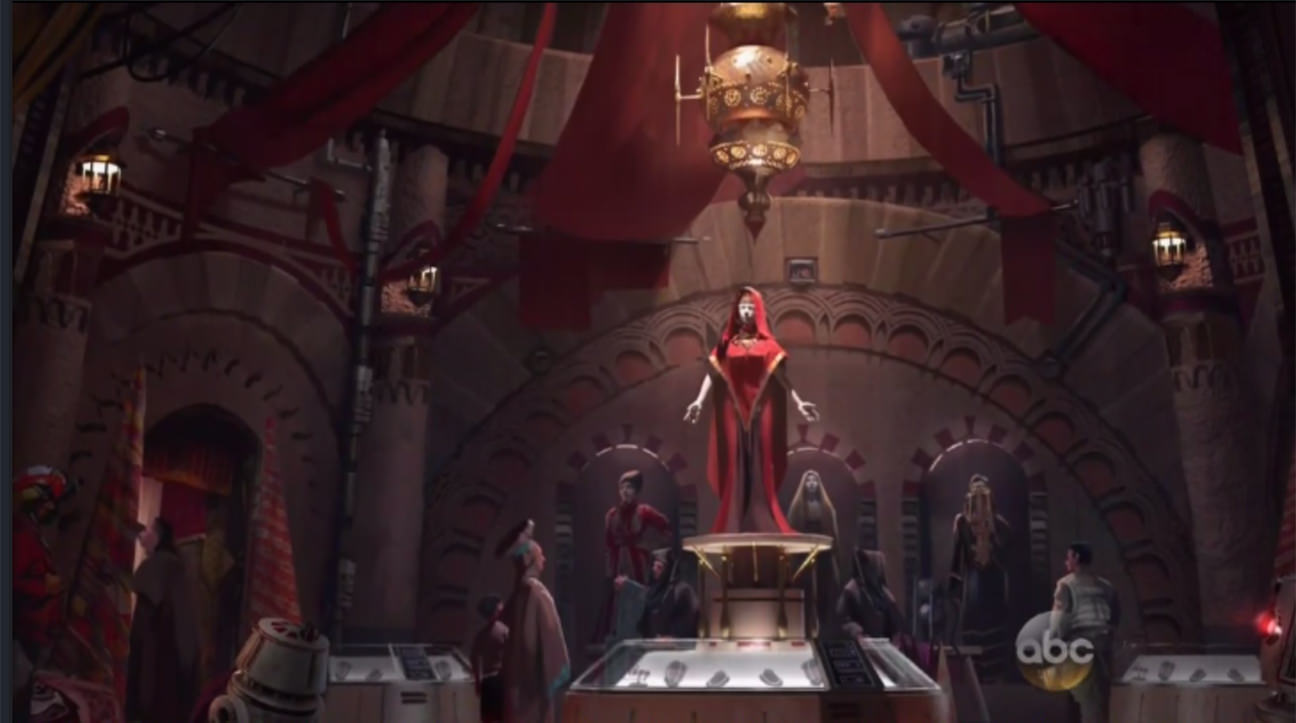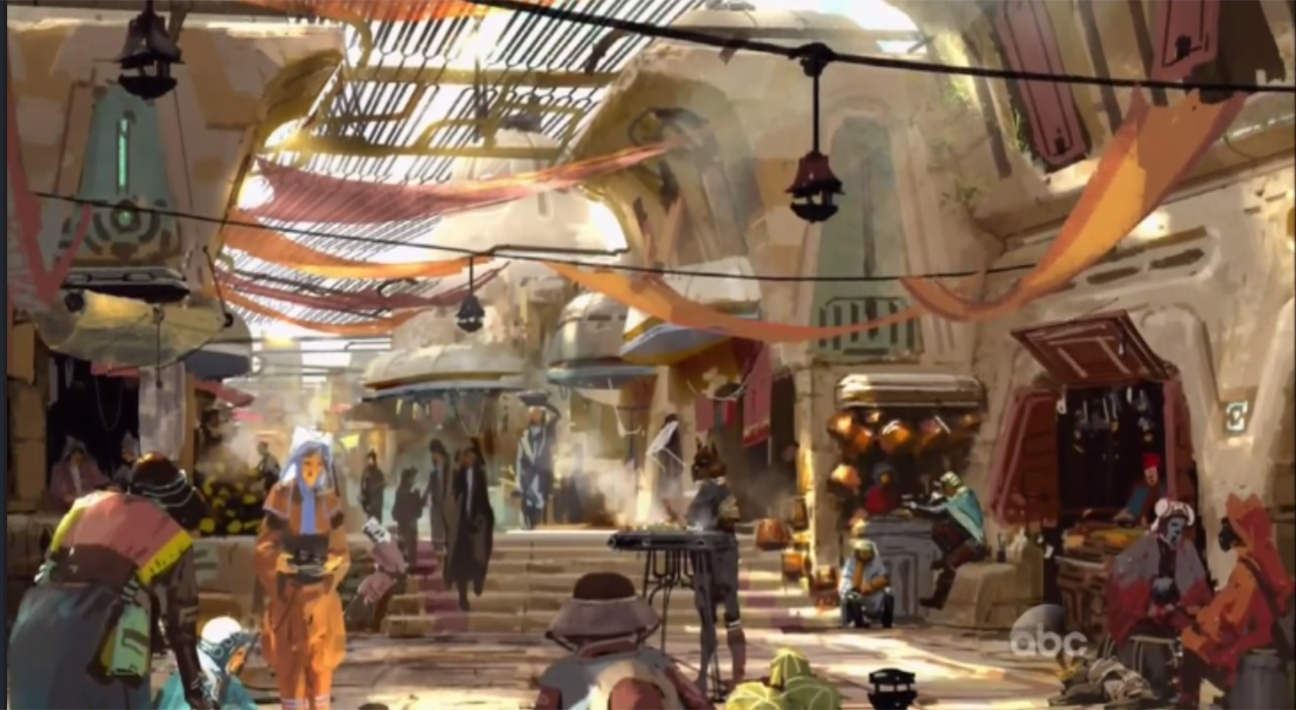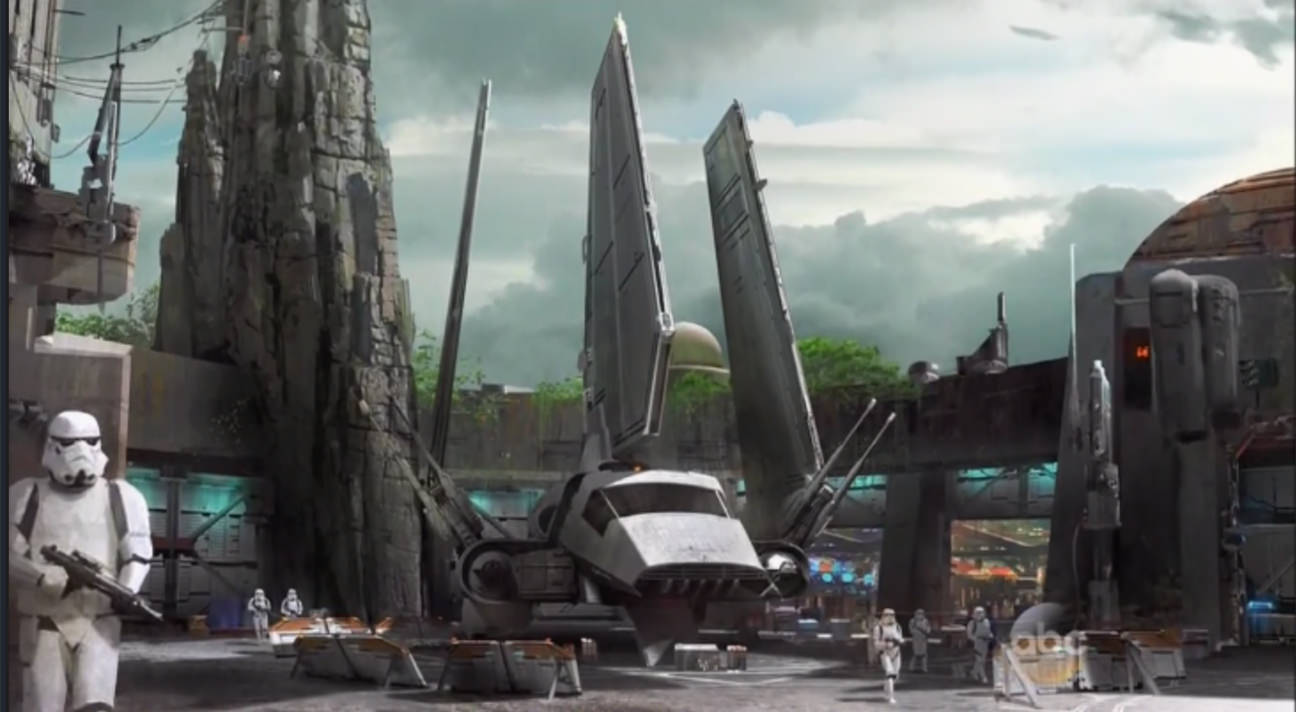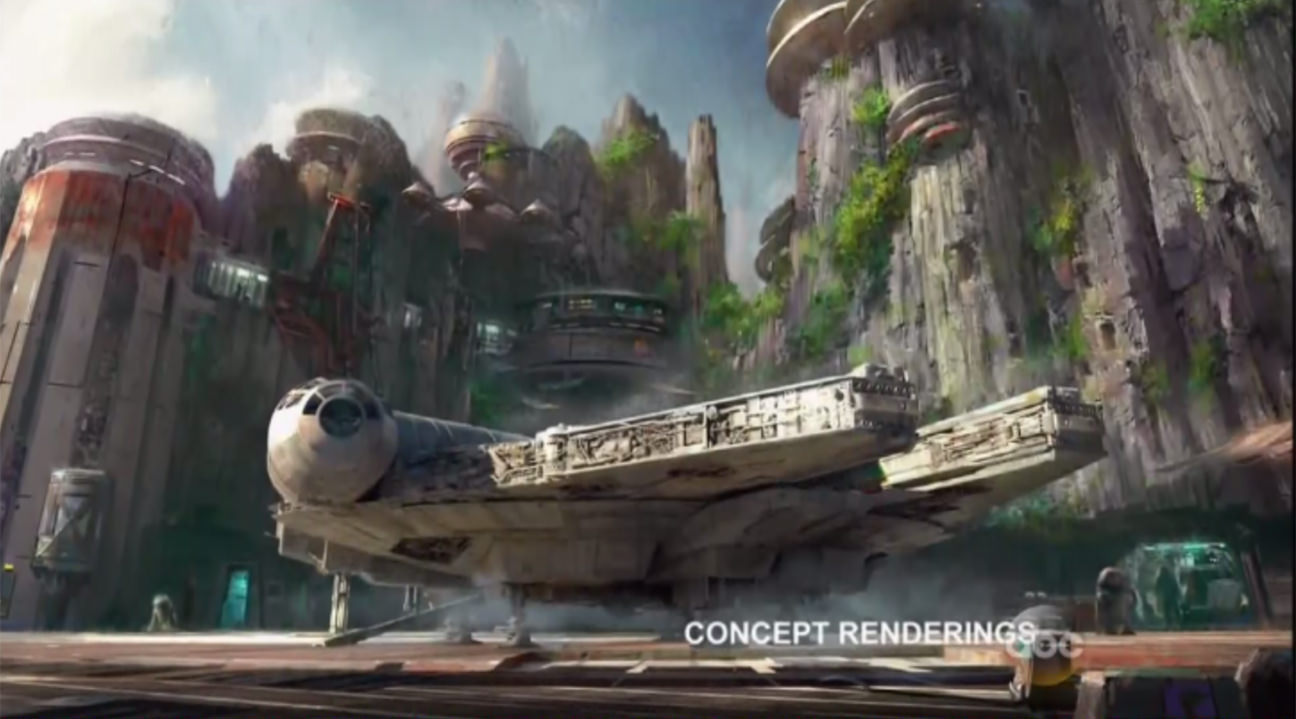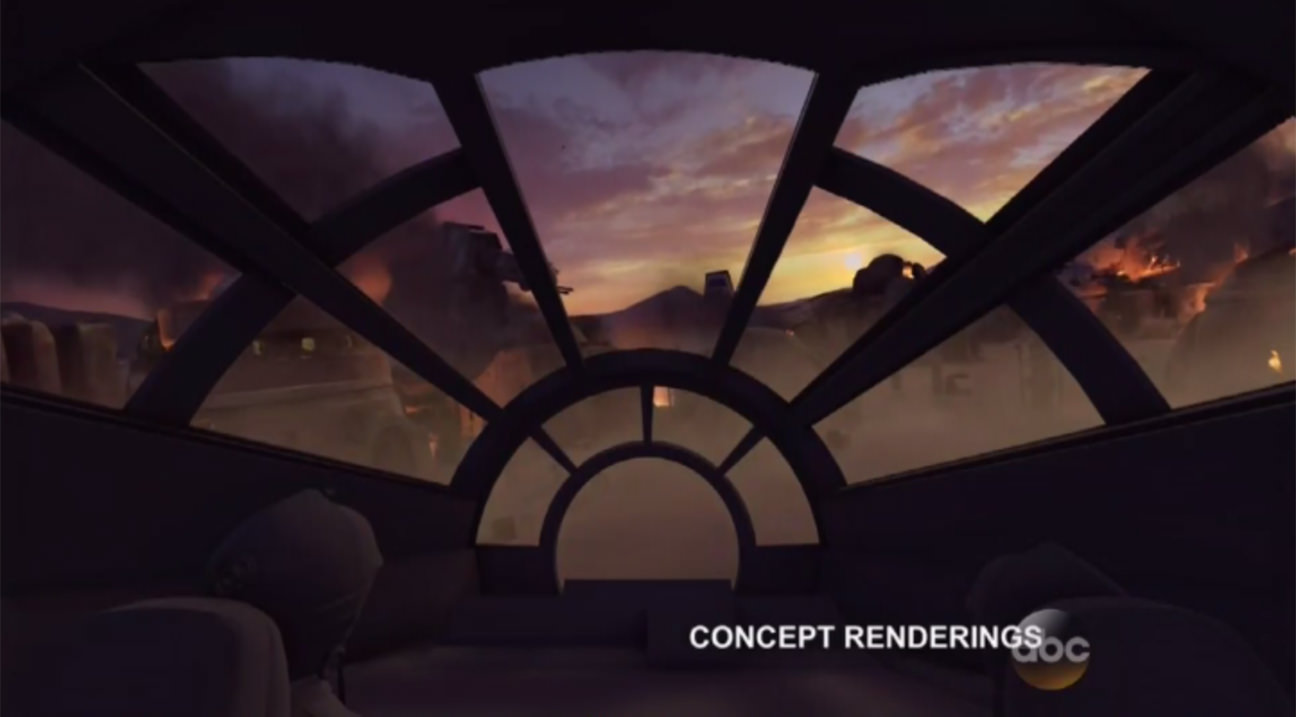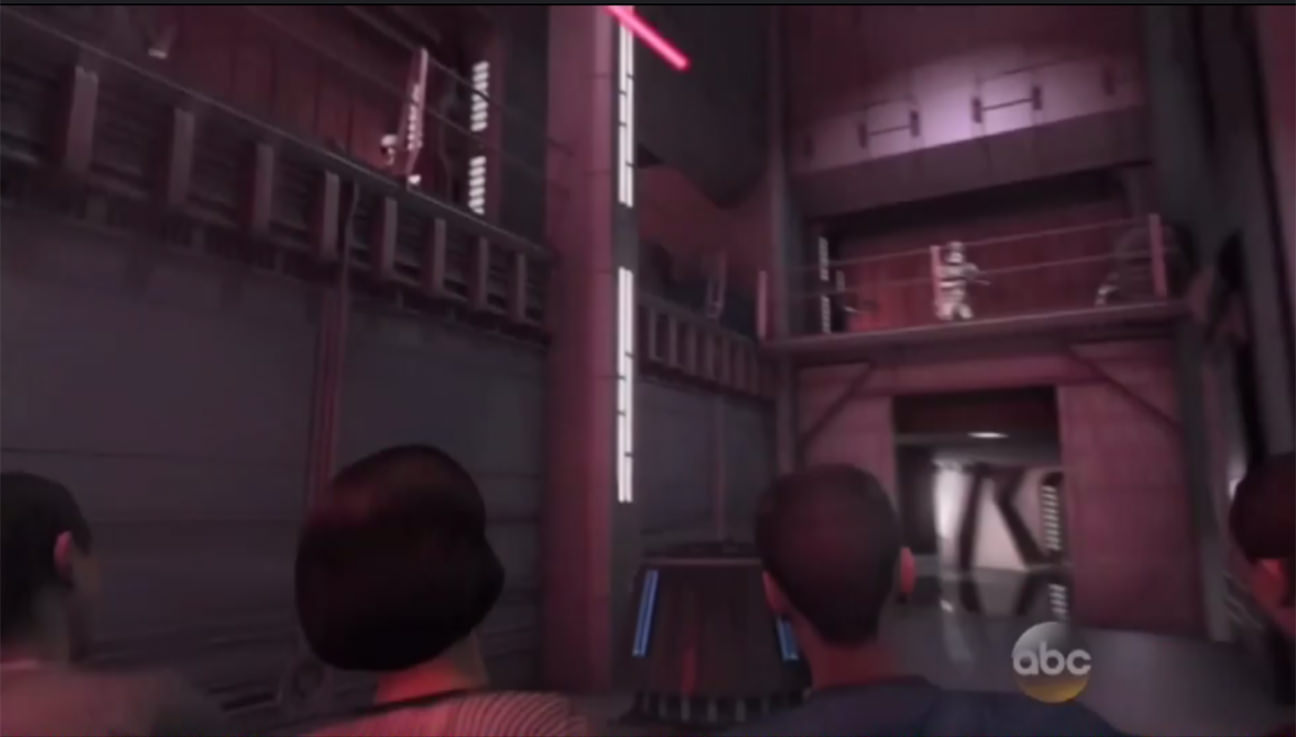 Photos courtesy Walt Disney Pictures/ABC