Cowboy Darth Vader? Artists Give Galaxy a Facelift in Star Wars: Reimagined
Computer Graphics + put out a call for a Star Wars art contest that asked artists to put a spin on their favorite creatures, characters and vehicles from the films. Thanks to Kokatu for tipping us off to this contest, which Computer Graphics + recently closed on January 31, meaning we can start looking at some of the art for Star Wars: Reimagined. It's incredible, mashing up Star Wars with genres like Westerns and mashing up characters, like R2-D2, with the Jaegers from Pacific Rim.
Clearly, the idea was for these folks to let it all hang out, Star Wars-reinterpretation wise. This meant that they were free to create a "Cyberpunk Boba Fett, Gundam Darth Vader" and a "World War II Millennium Falcon," for example. The artists who went for it did not disappoint.
If you want to see all of the work, click here. We've assembled some of our favorites below. Enjoy.
Ever wanted to know what Boba Fett would look like as one of King Arthur's knights of the round table? We're assuming that's what artist Gravity Shock was going for here.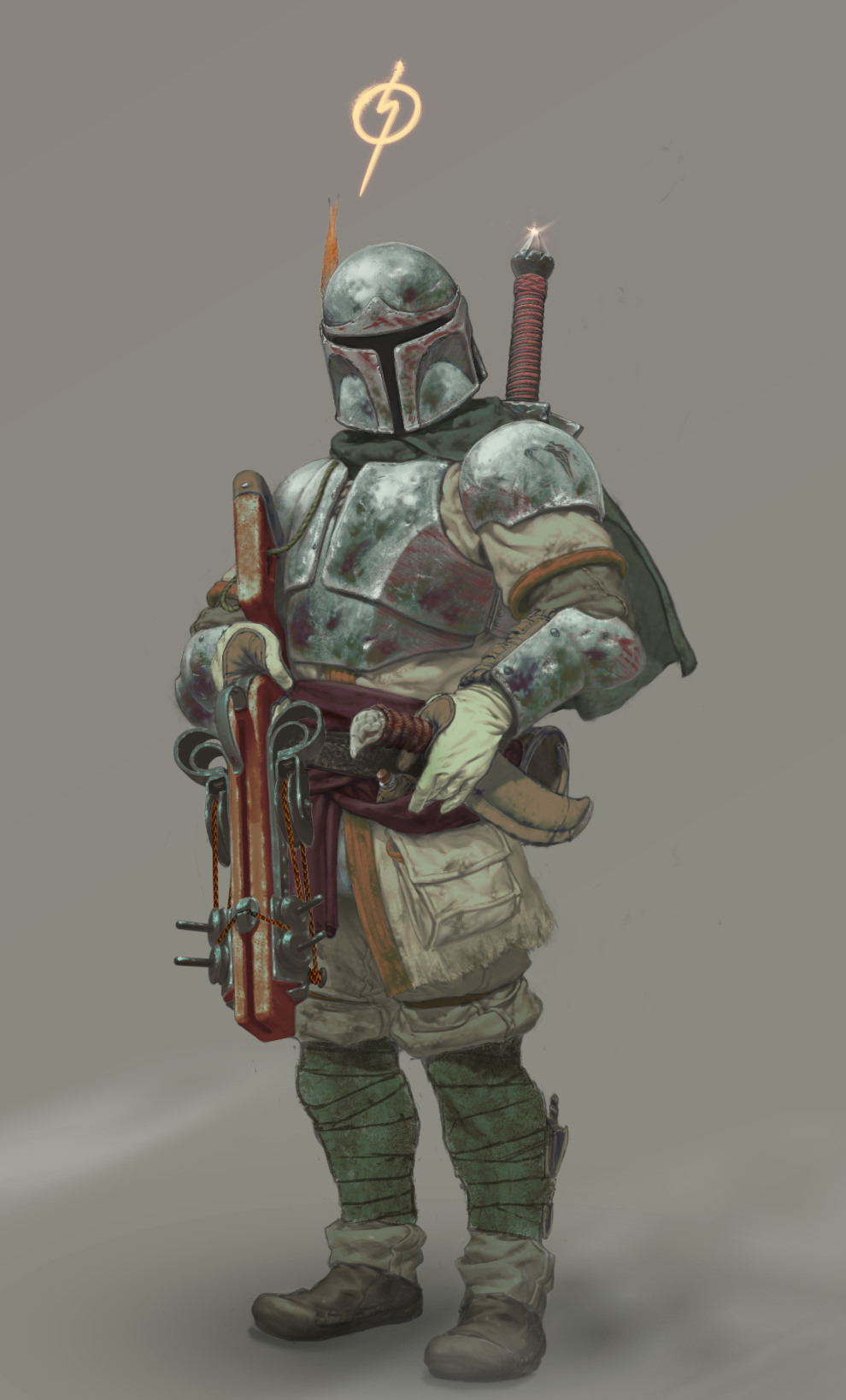 Sticking with Boba Fett, first we thought this was what he'd look like as one of Raza Gul's men in Batman Begins. Turns out, this is artist Obbitus's "Boba Fett (beginning)​—Rome Mercenary."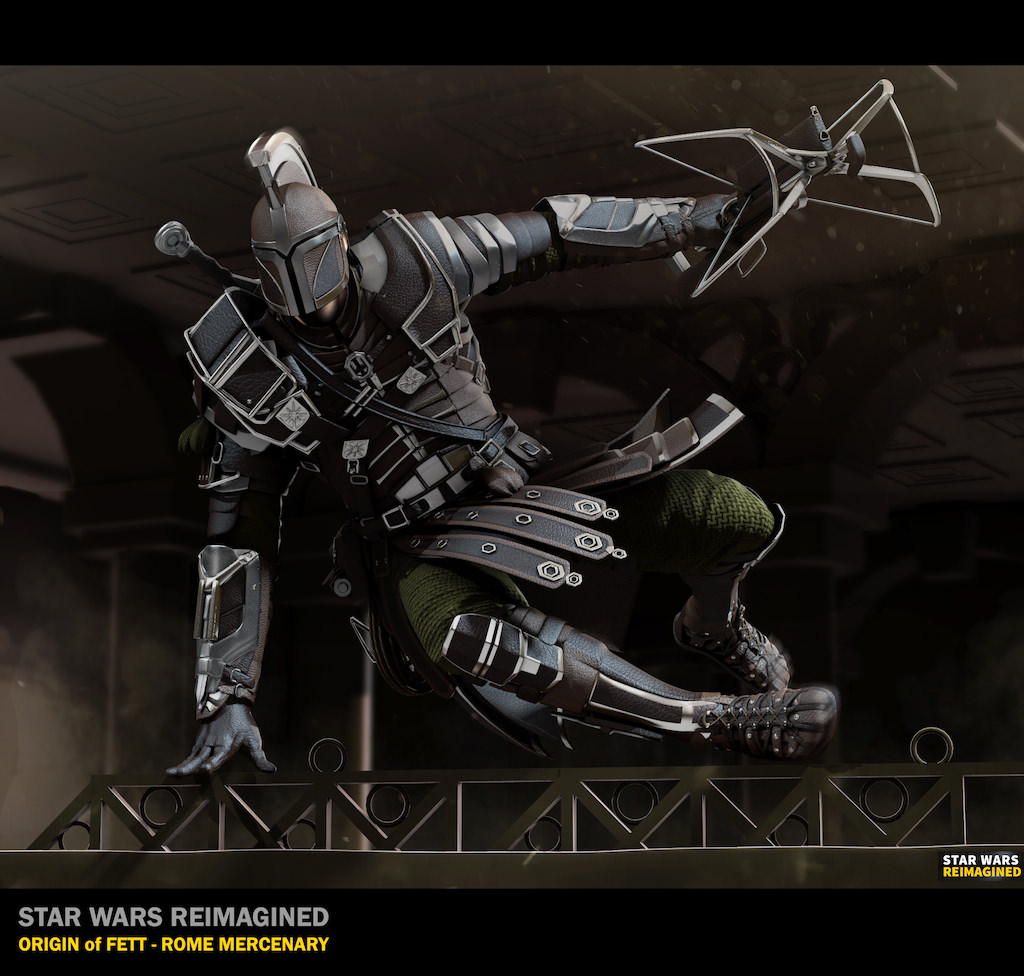 Artist Nicolas Gekko created quite the creepy tableau here. Note Darth Vader's skull-like mask.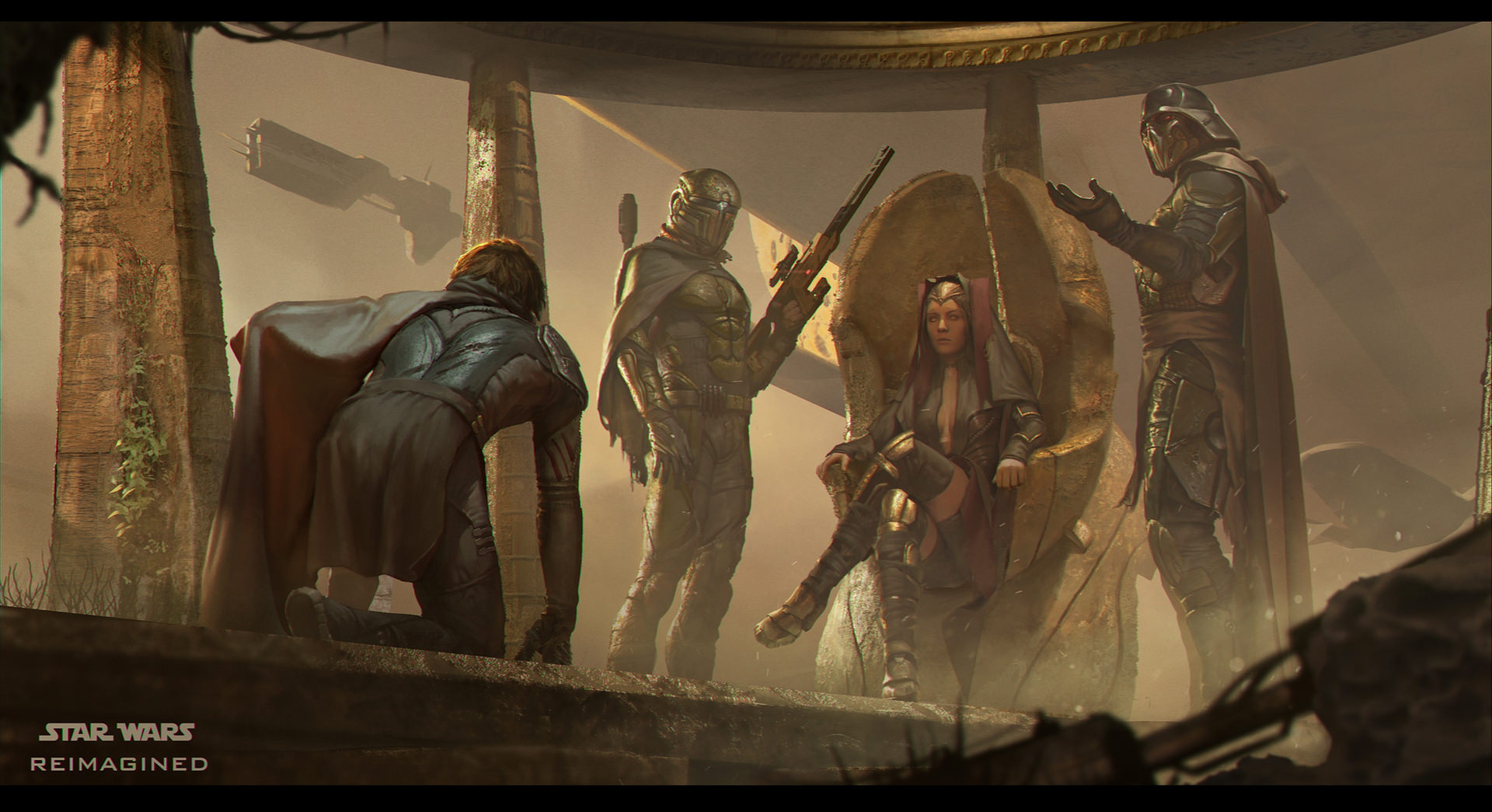 Has Luke ever looked cooler? What about R2-D2? Hat's off to artist JGomez.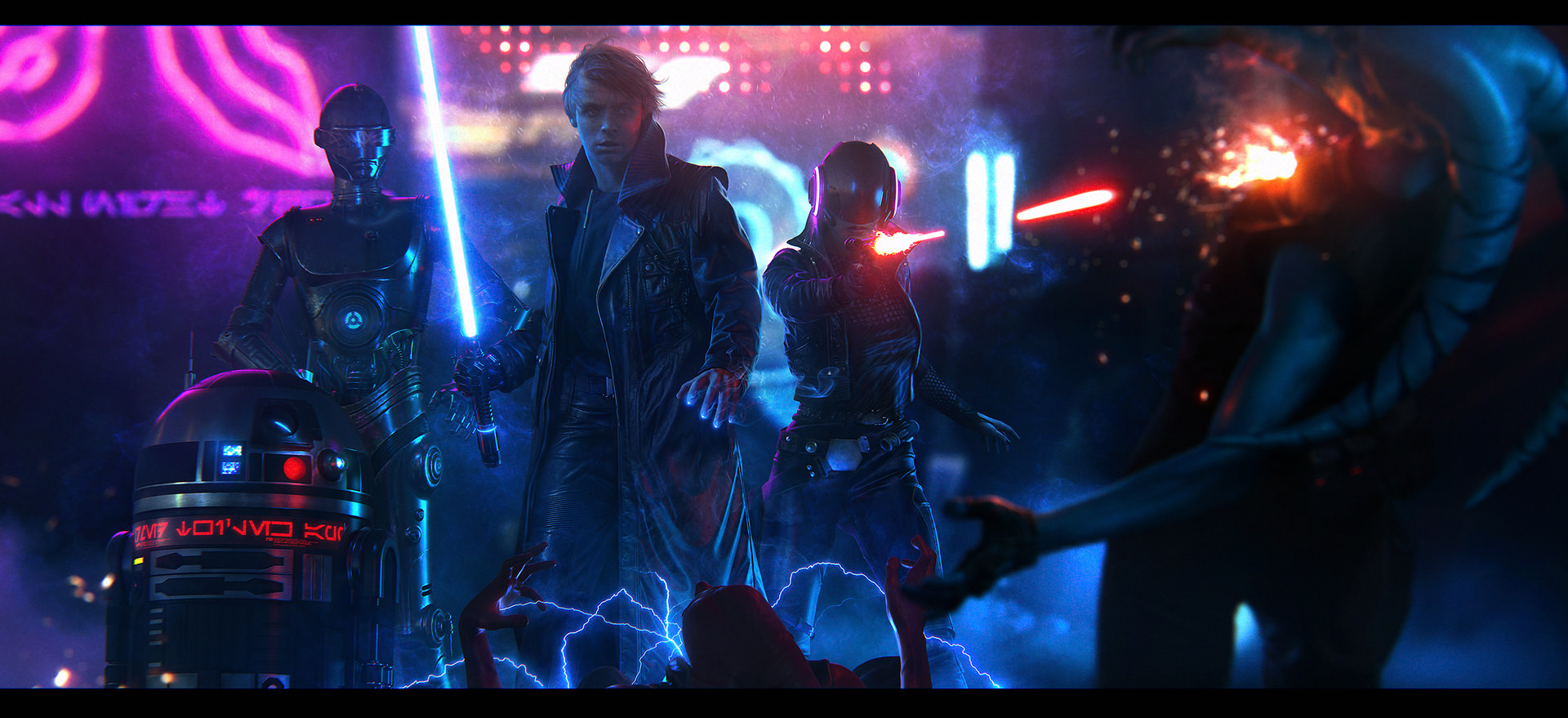 Nobody creeps around corners quite like BB-8, something artist Michael Michera understands.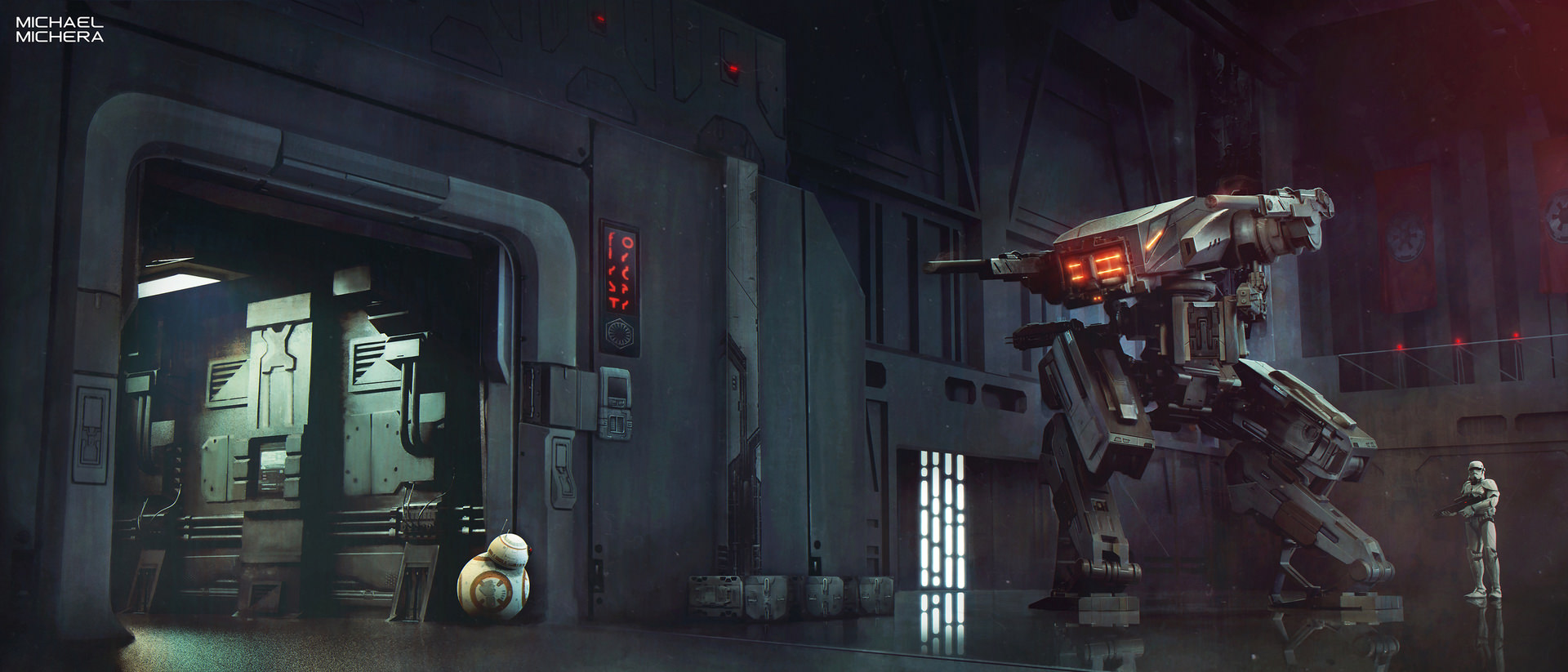 Marcelo Laborda has done what Star Wars had already been doing, only he amplified the homage to the Western by about 1000%.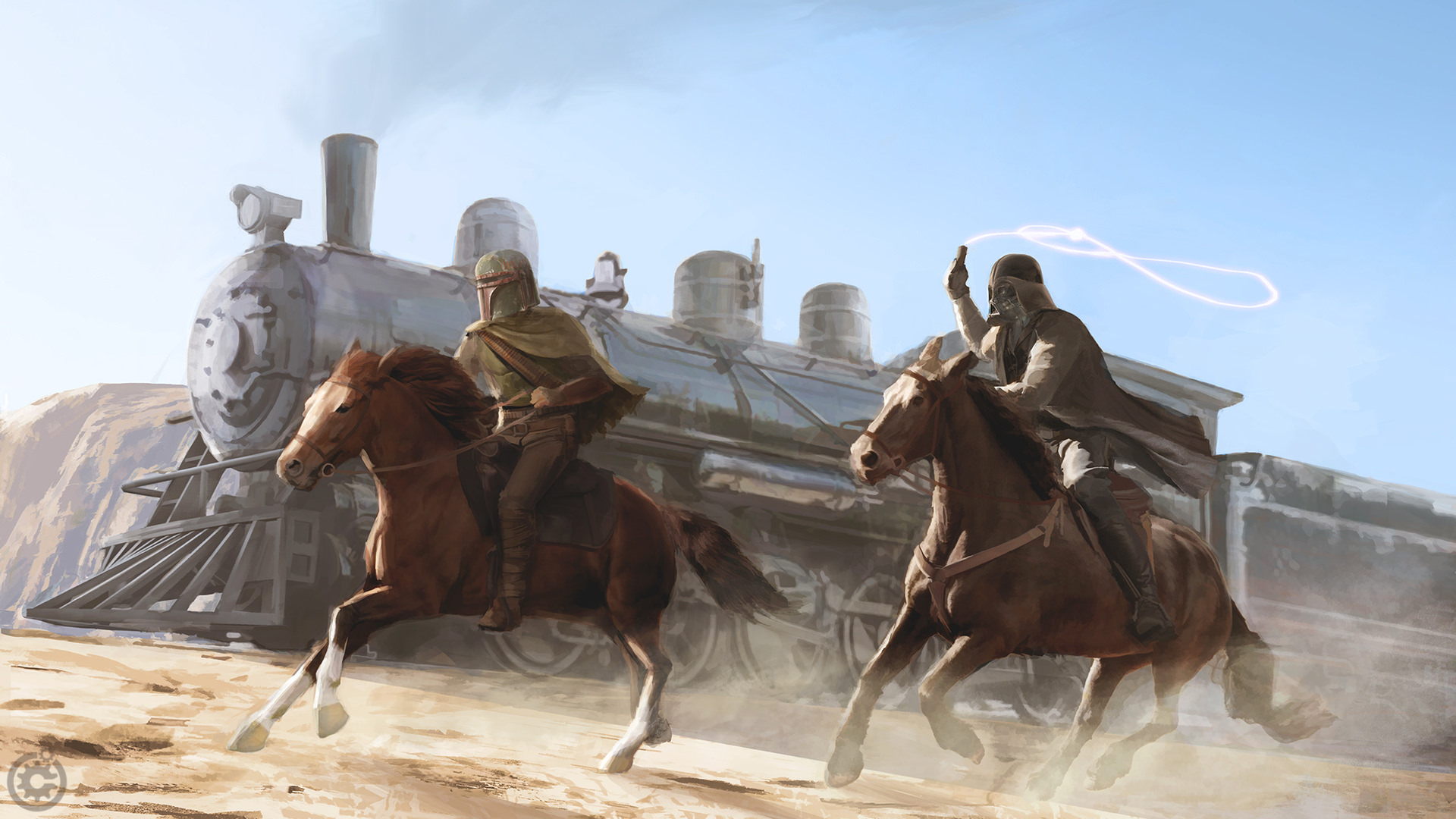 What happens on Hoth stays on Hoth in CMX's work.
Fan Zhang finally gives R2-D2 a body that matches the size of his spirit.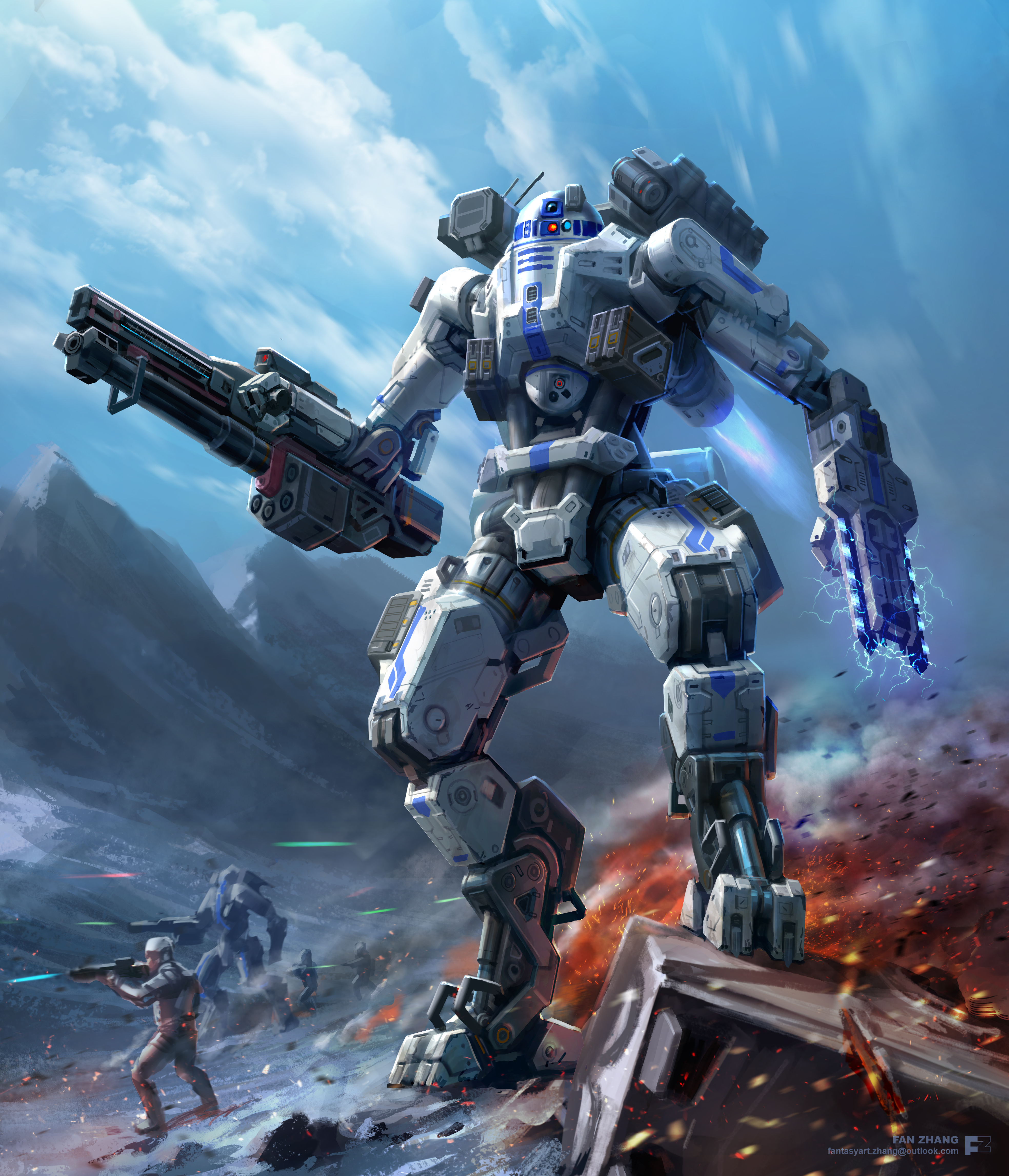 Featured image: J Serna turns Rey into a motorhead.