Sundance 2016: Fox Searchlight Nabs Nate Parker's The Birth of a Nation
Nate Parker, writer, director, and star of The Birth of a Nation's seven year commitment to his labor of love has paid off in a distribution deal with Fox Searchlight Pictures, The Wrap reports. Parker's epic is currently the talk of Sundance. The Hollywood Reporter Rebecca Ford writes that Parker's film earned a rapturous standing ovation at its' premiere in Eccles theater in Park City, perhaps the longest standing ovation in recent festival history.
The Birth of a Nation looks at Nat Turner's slave rebellion in 1831 in Virginia that left upwards of 65 people dead, the largest slave uprising in the south. Parker's ambitions are present right there in the title; he reclaims The Birth of a Nation 101 years after D.W. Griffith's infamous epic of the same name forever changed cinema with its' groundbreaking cinematic sweep, becoming the first blockbuster in Hollywood history, one with an unambiguously white supremacist agenda and stuffed with racist images. Yet Parker's film is much more than a cinematic rebuttal to a film made a century ago; Variety's Justin Chang writes "the film would be a significant achievement by any name." Parker took two years off from acting to get The Birth of a Nation made, not to mention the seven years total he spent nurturing the project from script to screen. The film opens with Turner as a child born into slavery, and follows him as he grows older, becomes a preacher, falls in love, and eventually leads the historic and violent uprising against the slave owners in Southampton County, Virginia.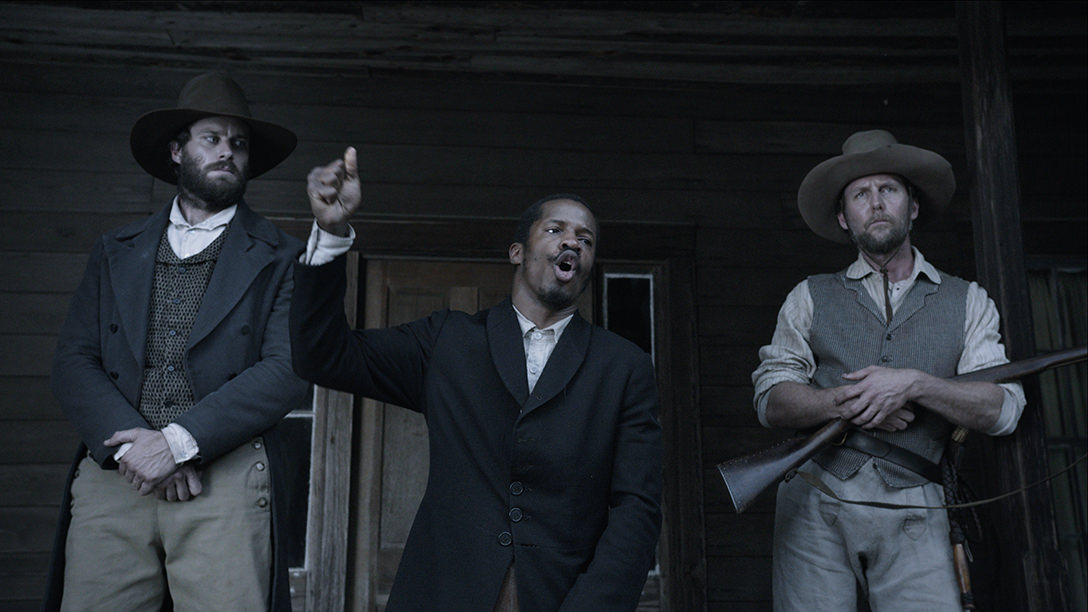 L-r. Armie Hammer, Nate Parker and Jayson Warner Smith. Photo Elliot Davis. Courtesy Sundance Film Festival.
Co-starring Armie Hammer, Aja Naomi King, Jackie Earle Haley, Penelope Ann Miller and Gabrielle Union, THR's Ford writes that Parker's tour de force "seemed to leave the audience (which included notable guests like Spike Lee) abuzz with an electric energy." When Parker took the stage after for a Q&A (to another standing ovation), he brought on stage not only his cast members, but members of the crew—a move we here at The Credits certainly applaud.
"I made this film for one reason, with the hope of creating change agents," Parker said during the Q&A. "That people can watch this film and be affected. That you can watch this film and see that there were systems that were in place that were corrupt and corrupted people and the legacy of that still lives with us," said Parker. "I just want you, if you are affected and you are so moved, to ask yourself, 'Are there systems in my life that need attention whether it be racial, gender?' There are a lot of injustices."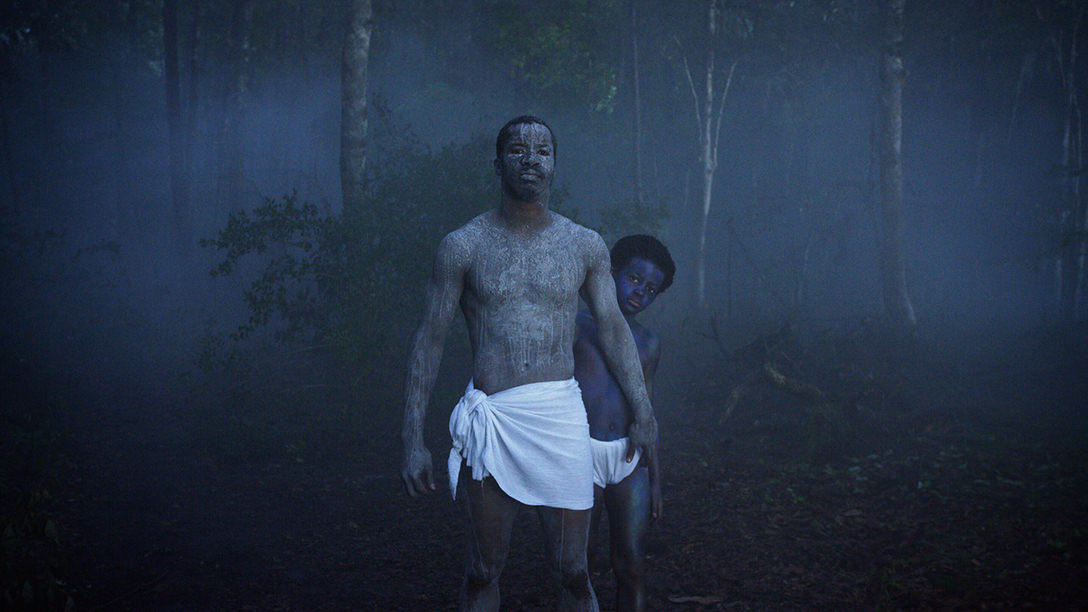 Nate Parker and Tony Espinosa. Photo by Elliot Davis. Courtesy Sundance Film Festival.
The reviews are already abuzz about Parker's achievement. RogerEbert.com's Brian Tallerico writes that "Parker's passion comes through in every element of The Birth of a Nation. The result is a film that feels less like an educational drama and more like a reclamation of history." THR's Todd McCarthy writes that "the film vividly captures an assortment of slavery's brutalities while also underlining the religious underpinnings of Turner's justifications for his assaults on slaveholders."
The Birth of a Nation appears to be a front runner for Sundance's dramatic competition, and a film people will be talking about long after Park City returns to being a ski town.
Featured image: Nate Parker in 'The Birth of a Nation.' Photo by Elliot Davis. Courtesy Sundance Film Festival