Composer Keegan DeWitt on Blythe Danner's Magic in I'll See You in My Dreams
We spoke with composer Keegan DeWitt, whose work has influenced a slew of very well respected films in recent years, including two very fine features by writer/director Alex Ross Perry; Listen Up, Phillip (one of 2014's surprise comedies) and Queen of Earth. DeWitt's latest work was on Brett Haley's I'll See You In My Dreams, a critically acclaimed film centered on a widow and former songstress (a great Blythe Danner) who re-embraces the world, embarking on new friendships, and a romance, proving life can be lived to the fullest at any age. We spoke to DeWitt about his work on this film, and why he relished an opportunity to write music to Blythe Danner's understated, generous performance.
Let's start with how you got involved with I'll See You In My Dreams?
I know director Brett [Haley] through this whole world of North Carolina filmmakers. I started out early on with this director Aaron Katz, and through people Aaron knew, I met Brett, and these North Carolina filmmakers have always done a good job of taking care of their own.
The score for the film is very nuanced, much like the film itself.
It's a pretty understated score, especially when it's played next to Listen Up, Phillip, but that's a credit to Brett. It's a nice release for me, as I might have over scored the movie, or tried to come up with something too clever. Like Blythe's performance, the score is understated.
How early did you come in on the production process?
I came in before they started shooting, when it was a script—we even wrote the main song that Martin [Starr] sings before the movie was shot. The actual score didn't come together until I was seeing the dailies. I was scoring while they were filming and throughout.
Do you go into these films with an idea of what kind of score you're leaning towards? Or did you and Brett talk about a certain style that would fit this film?
It's hard, because with a lot of stuff, it's whatever comes to me when I first sit down. The thing that stuck with me about the script was it was essentially about the very real lives of older people, there was this authenticity with these people, with real identities and entire chapters ahead of them in their lives. For me, once we got Blythe attached, something about her demeanor was really informing for me, score wise. Tender, confident and wise, but not in a showy way, she's got this great poise, and so I wanted to create something that gave her the space to work.
That's what makes this film so rare—not many movies focus on an older generation of people like I'll See You In My Dreams, which also focuses mostly women, and does so with genuine interest in their very full lives. How did you write a score with that in mind?
The first thing I recall that I connected to was the scene of Blythe and Sam Elliot's characters' at dinner, on their first date, so I started working out from that. That was the moment that Brett and I discussed. He didn't want this to be too melancholy, he instilled in me that every moment that's happening is authentic, it's not "aw, isn't that sweet?" None of it could be pejorative, it had to be authentic. And it was such a rarity to have a director who said, "Let's do a little bit less." Having this pop song writing thing in parallel like I do, with scores you can try to do as little as possible. I thought Brett gave me the space and confidence to do that, to drop this one instrument here, or make simple changes there, and create this quiet rhythm that's happening. So much of the current movie world exists with these stories about teens who are all thinking that this moment is the most important thing that's ever happened. This was different.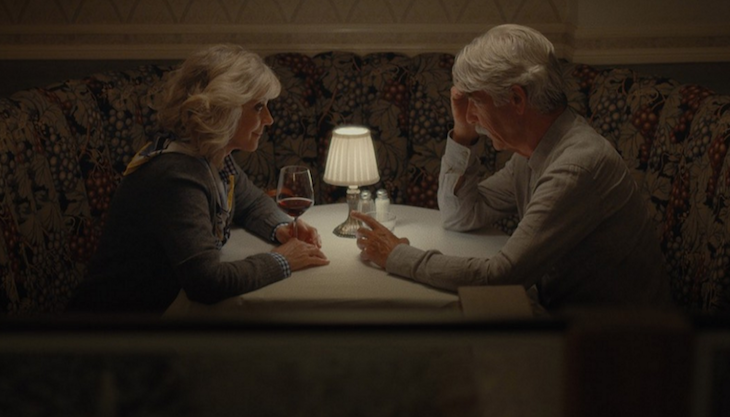 Blythe Danner and Sam Elliot in 'I'll See You In My Dreams.' Courtesy Bleecker Street Media.
How did you get into scoring films?
For me, I stumbled into it. I went into school for filmmaking, and that's how I met these filmmakers. I just also made music on the side, more as someone would keep a journal. Then Aaron Katz got a film into SXSW (Dance Party, USA), and he was like, "Hey, do you do music? You should score this." My big eye opening thing freshmen year was scoring these small moments. I've being really privileged through these filmmakers who focus on smaller moments, who like to explore things outside of that world of 16-34 year-olds.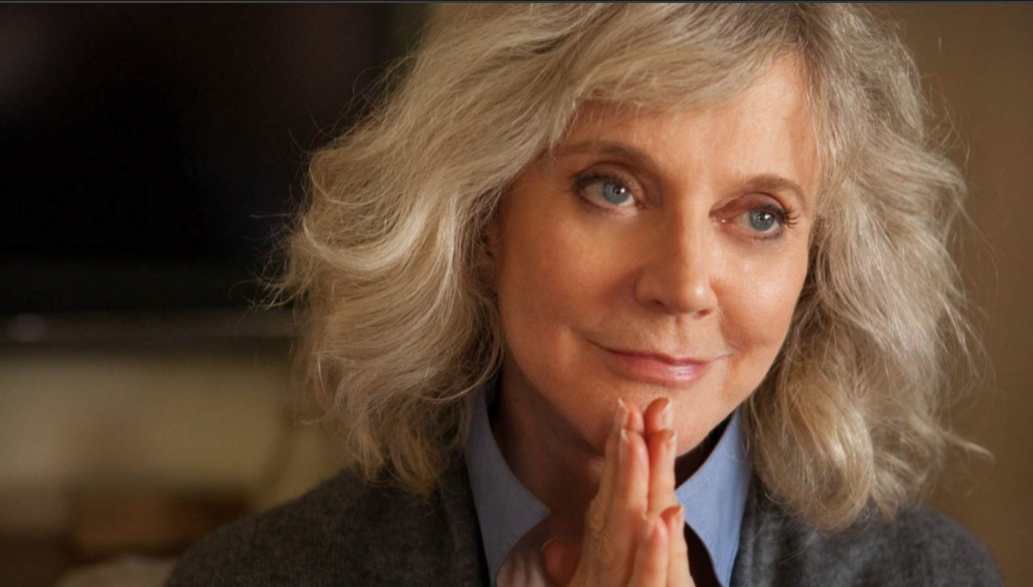 It sounds like you also really connected with Blythe's character.
I love the idea of Blythe's character, or anyone who's further along in their life, living it like this. There's this line when she says; "Sometimes things may flee you, but they never, ever leave," and I loved that idea of exploring that with her. As a person, you're this weird accumulation of experiences, of different people, all the different people you were in love with, different people who wanted different careers, and to explore the idea of this older person who was the accumulation of a bunch of different experiences connected with me. So much of what I do is improvisational, I don't sit with sheet music and write out scenes, I just sit down and start working and improvising, and cutting those things together and letting my subconscious work. I try to get out of my own way, so whatever the thoughts in my brain are when I read the script, or my thoughts about Blythe, or even this Kickstarter video that Brett made where he went to an old folks home and interviewed them, I stay open changing. You realize how rich these lives were, not in an aw way, but in a daunting way. I tried to let all that stuff be there and get out of my own way and start creating stuff.
That's a lovely sentiment. You're headed to Sundance soon, right?
I'm taking two films to Sundance, one is called Morris From America, by Chad Hartigan, he did one two years ago called This is Martin Bonner, and I'm doing another one called Kate Plays Christine, a documentary by Robert Green.