X-Men: Apocalypse Trailer Attached to Star Wars: The Force Awakens
Collider reports that the first trailer for X-Men: Apocalypse will be attached to Star Wars: The Force Awakens. Apocalypse joins Captain America: Civil War as two of the big 2016 films wisely attaching their trailers to what could be the largest opening in film history. What is already guaranteed about The Force Awakens is it'll open wider than any film in history, opening on more screens than any film prior. This means it's the best possible movie to attach your trailer to, and, it gives audiences just one more reason to shell out the money and, likely, wait in line to go see The Force Awakens in the theater. As if you needed more of a reason, however.
Apocalypse writer/producer Simon Kinberg told Collider: "I can in fact confirm that information. Our first trailer will be on Star Wars: The Force Awakens. It's our first thing out there so it is somewhat of a teaser but it's certainly longer than a minute and it has a ton of cool stuff in it."
Apocalypse takes place ten years after the events in X-Men: Days of Future Past, and concerns the titular, centuries-old mutant Apocalypse (Oscar Isaac) waging war against Professor X (James McAvoy) and his X-Men. Apocalypse uses his Four Horsemen of the Apocalypse: Magneto (Michael Fassbender), Storm (Alexandra Shipp), Psylocke (Olivia Munn), and Angel (Ben Hardy).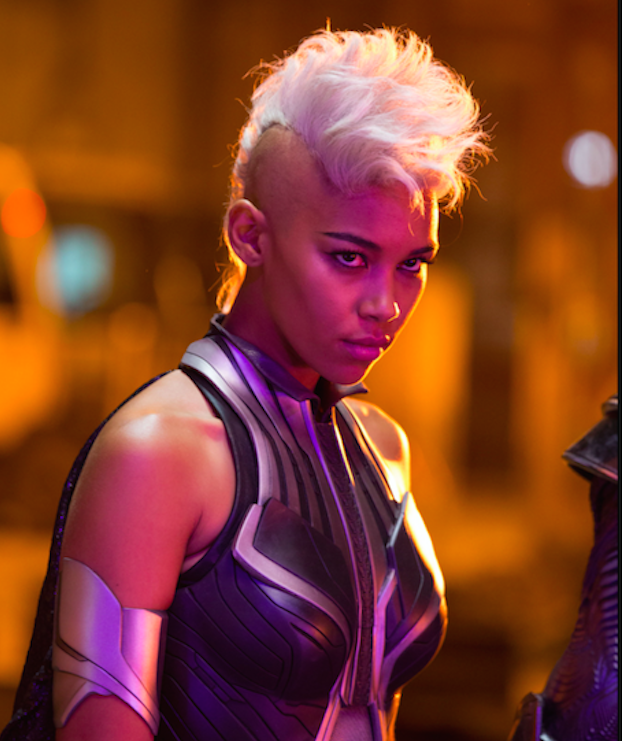 Featured photo: (from left) Jennifer Lawrence as Raven / Mystique, Rose Byrne as Moira MacTaggert, James McAvoy as Charles / Professor X, Lucas Till as Alex Summers / Havok and Nicholas Hoult as Hank McCoy / Beast, in X-MEN: APOCALYPSE. Courtesy 20th Century Fox