The Real Locations Used to Bring The Hunger Games: Mockingjay – Part 2 to Life
To bring the Capitol to life in the final installment of The Hunger Games, director Francis Lawrence and production designer Philip Messina knew they needed to up the ante and look beyond Atlanta, where much of the production had previously taken place. They found locations in France and Germany that provided the unique combination of both futuristic and historic backdrops necessary to create the wartime metropolis that serves as the setting for The Hunger Games: Mockingjay: Part 2.
"We really wanted to capture the feel of being on the ground in the Capitol and we needed the kind of backdrops that lend themselves to pretty epic action scenes," says the director in the production notes. "Phil and I wanted to keep the idea of the Brutalist/Classical architecture that makes the Capitol so imposing but shooting at real locations allowed us to do that in a more immersive way. Phil found some amazing places in Paris and Berlin that were a phenomenal match with the story," he says.
The French locations include Château de Voisins, an aristocratic 1903 estate, near Versailles, which stands in for portions of President Snow's mansion and a post-modern apartment building in Noisy-Le-Grand, known as 'L'espace Abraxas', which serves as a backdrop for Snow's tidal wave of deadly goo.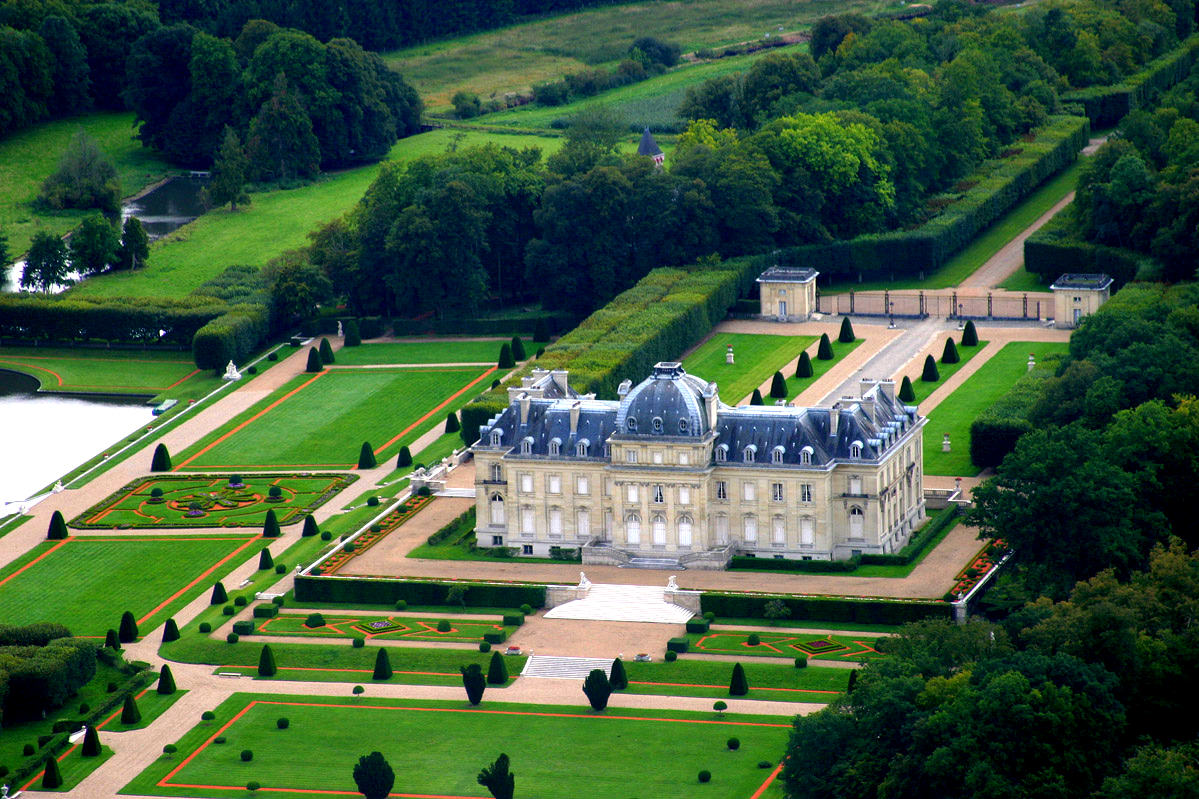 Château de Voisins​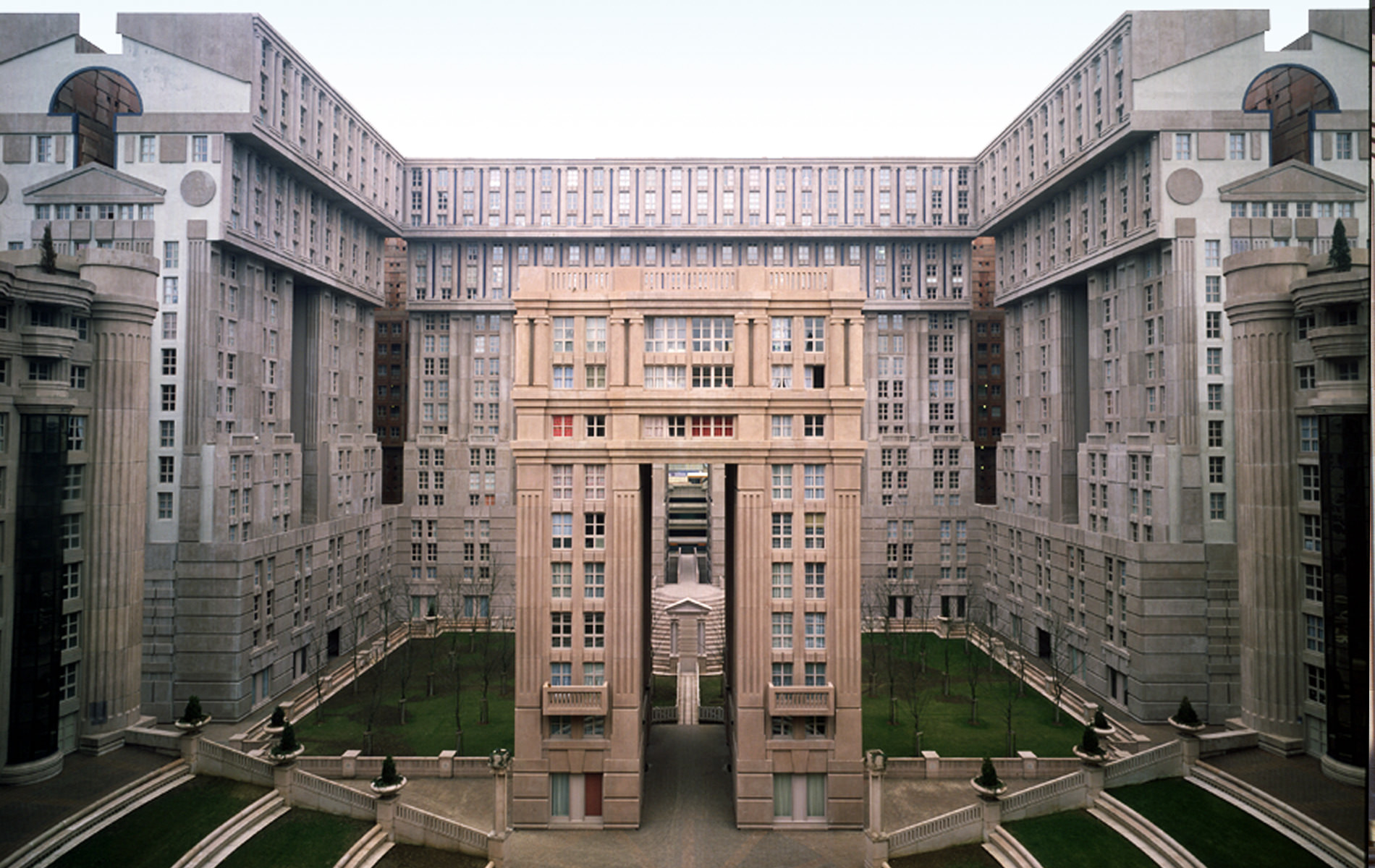 Abraxas
In Germany, production took over an abandoned factory in Rudersdorf for a scene where Katniss and Gale attack a Capitol hovercraft, as well as an abandoned Russian military facility in Krampnitz, which was formerly in East Berlin, which serves as a bombed out Capitol building. The production returned to Tempelhof Airport, one of the world's oldest surviving airports and a base for the Nazis in WWII, which was also seen in Mockingjay- Part 1.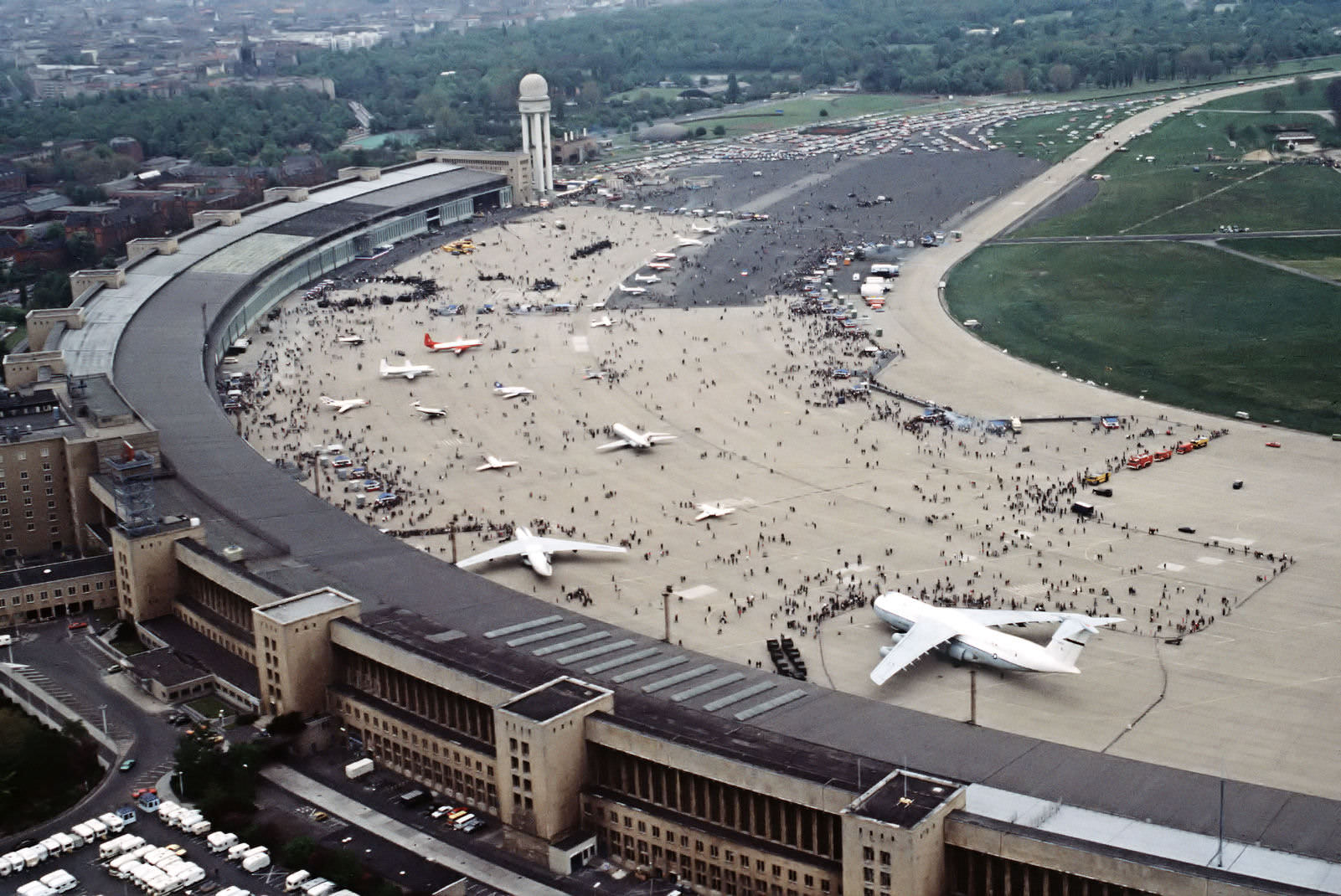 Tempelhof Airport in Berlin.
"Francis and I were drawn to Tempelhof because of the impressive scale of it," Messina says. "The size of the structure was perfect for many of Mockingjay – Part 2's most exciting locations including the rebel encampment in District 2, Commander Lyme's control center and the train station."
Finding the right locations was essential in order to close out the franchise on an epic scale, says producer Jon Kilik "Shooting the Capitol scenes in Europe allowed us all the size and scale that we envisioned. The team was able to create a look that is both very layered and gigantic."
Producer Nina Jacobson agrees: "In this final movie, you get the epic scale of Katniss's return to the streets of the Capitol, which has great power to it. Francis has brought to life the Capitol sequences in a way that is truly something, and will be incredibly exciting in the immersive experience of IMAX. It's everything that you hope to accomplish on a big screen – something that is emotionally and thematically powerful, but also cinematically enormous. "