Check out Pixar's New Finding Dory Trailer & Poster
When Finding Nemo came out in 2003, it just about became nearly everyone's new favorite animated film of all time. Nemo won the 2003 Academy Award® for best animated feature, and was nominated for three additional Oscars—original screenplay, original score, and sound editing. People loved the film, loved little Nemo, and most of all, it turned out, loooved a little forgetful blue tang fish named Dory, voiced to perfection by Ellen DeGeneres.
Now the gang with gills is back in Finding Dory, putting the breakout star from the first film (Dory racked up more than 25 million Likes on Facebook—the most liked individual character from a Disney or Disney•Pixar film), with original writer/director Andrew Stanton back at the helm (Toy Story, Finding Nemo, Wall-E). The new quest is one in which Dory and her friends Marlin (Albert Brooks) and Nemo try to piece together her past, something of a difficulty for a fish with a very bad memory.
Check out the trailer and new poster below. Finding Dory hits theaters on June 17, 2016.: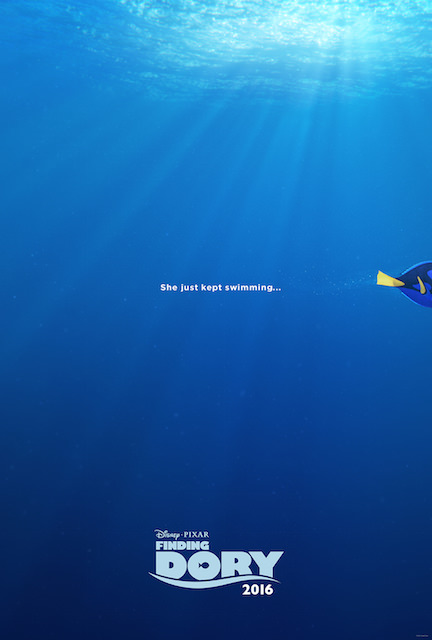 Featured image: Dory (Ellen DeGeneres) in 'Finding Dory.' Courtesy Walt Disney Pictures/Pixar