Talking to Julianne Moore & Ellen Page About Freeheld
Part love story, part evolution of reluctant activists, Freeheld represents a personal and professional turning point for producer/actress Ellen Page.
"It is pretty mind-blowing how much my internal journey went along with getting this movie made. I wasn't out when I signed on to produce the film and play Stacie. I remember thinking, 'there is no way you can make this movie and not be out. There's just no way,'" says Page, interviewed at this year's Toronto International Film Festival where Freeheld premiered and where Page made news by walking the red carpet with her partner, Samantha Thomas, marking the couple's first public appearance together.
Page co-produced and co-stars with Julianne Moore in Freeheld, based on the true story of Laurel Hester (Moore), a New Jersey police detective who, after being diagnosed with stage four lung cancer, fought the Board of Chosen Freeholders so that her pension benefits could go to her domestic partner, Stacie Andree (Page).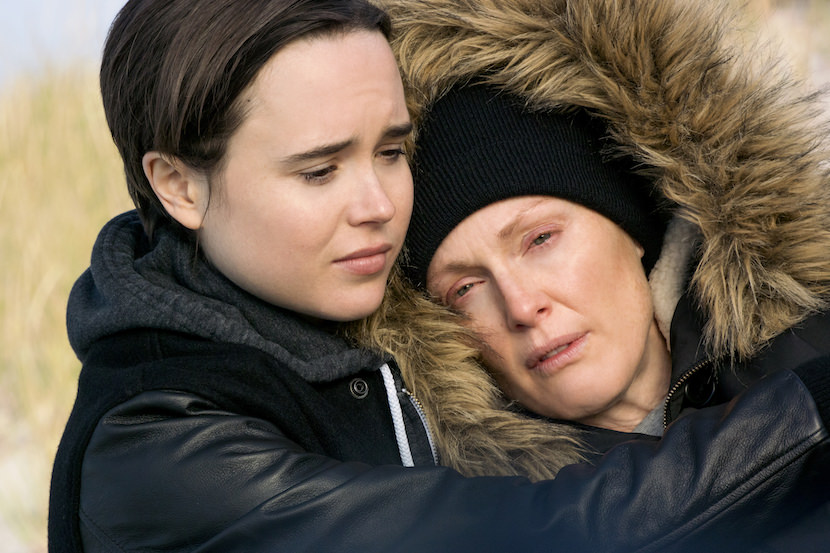 Based on the 2007 Oscar-winning short documentary of the same name by Cynthia Wade, Freeheld traces the relationship between the private, professional Hester and the younger Andree, an unassuming car mechanic. The couple buy and renovate a house, get a dog, register as domestic partners, and live quietly until Hester's cancer diagnosis spurs her fight for Andree to receive her pension so that she can continue to pay the mortgage on their house. Support for Hester comes in the form of local gay activists led by the brash Steven Goldstein (Steve Carell) and Dane Wells (Michael Shannon), Hester's straight, male partner on the police force. As Hester's health declines, it's Wells who argues that a married heterosexual with Hester's years of service would be able to transfer pension benefits to a spouse. But gay marriage wasn't legal in 2006, the year Hester died at age 49.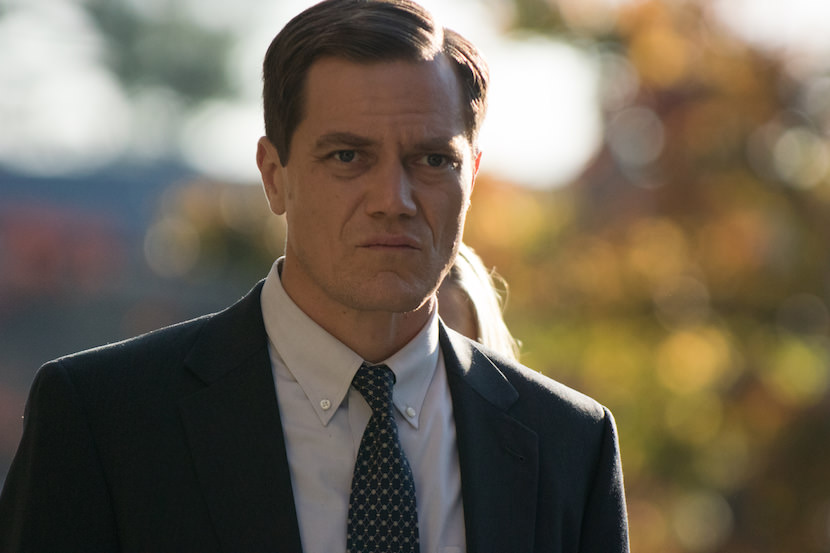 "What the film does is break [the marriage issue] down from an ideological debate to practical terms: this is what inequality means," says Page.
"As a gay person who's been in closeted relationships, it's important that the film offers a look at two people who inadvertently became activists and examines what it means to be in a closeted relationship," she says. "It's painful and sad to have to compromise your love because of prejudice, because your love is devalued and you have to live in a specific way. Getting to explore that with Julianne was special. Julie is one of sweetest, loveliest people you could work with. We connected right way and had an intimate energy on set."
Freeheld is one of the few mainstream films with an out lesbian actress playing a real-life lesbian character. Page's effort to get the movie made ("it was hard trying to get money for a movie that stars two women — and it's about a lesbian couple," she says) was also a factor in her decision to come out publicly on Valentine's Day, 2014.
"When you do a movie about Stacie and Laurel, or watch a film like God Loves Uganda or the Pussy Riot documentary, you kind of go, 'Dude, just say you're gay. Get over yourself. Look what people, truly brave people, have done and continue to do in the face of such serious repercussions," Page says. "I'm a privileged person; I'm a privileged gay person — use it. It got to that point where, internally, I was done."
Both Page and Moore say it was important for them to honor the real-life women they play in Freeheld.
"Even talking to Stacie now, it's still so much about taking care of Laurel," says Moore. "The film depicts [Stacie] as the quieter, shy partner. Everything she did, especially in the last year of Laurel's life, was about Laurel and trying to keep it all going. Ellen portrays it so beautifully; her sensitivity, her innate shyness. I love that. It's really gorgeous."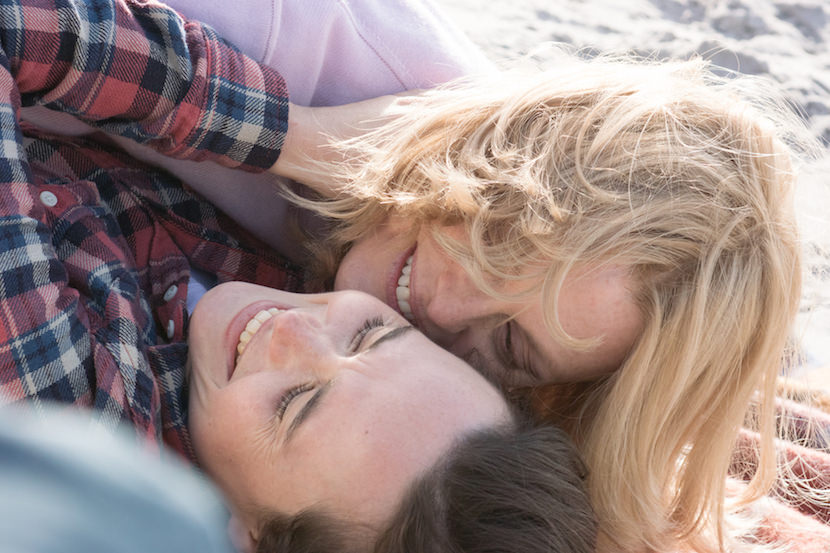 Moore had no reservations about following her Oscar-winning role as a woman with Alzheimer's Disease in Still Alice with "another sad movie."
"I was doing 'Still Alice' and Kristen Stewart asked me what I'd do next and I said, 'well, there's this really great movie with Ellen Page…' and [Stewart] was like, 'are you kidding?' But I took a break while we were waiting for Michael Shannon [who was still working on Boardwalk Empire]. I said, 'he's worth it.' He's so tremendous; it's an incredibly powerful, soulful performance about a friendship," Moore says.
"The real Dane Wells is so protective of Stacie," she continues. "I drove to Ocean County to meet them — Stacie still lives in the house — and Dane told me, 'This girl's very sensitive; I really love her.' It was very touching how protective he is. … I was able to have that partnership with Dane and with Stacie and to see how important that relationship was and still is."
The characters of Alice and Laurel, says Moore, required different things from her as an actress. "I felt so fortunate to be given the opportunity to play them both. Laurel spent her entire life fighting for justice; she believed in helping people, in helping the underdog, in doing the right thing. She's fighting for justice for the woman she loved; that was her legacy," she says.
"We wanted Stacie to be happy and for it to feel authentic and true to her," adds Page. "Our goal was to hopefully convey their love, first and foremost, because ultimately that's what it's all about."
Featured image: aurel Hester (Julianne Moore, left) and Stacie Andree (Ellen Page, right) in FREEHELD. Photo Credit: Phil Caruso. Courtesy Lionsgate