Filmmaker Gillian Armstrong on her Doc Women He's Undressed
Gillian Armstrong, whose now-classic My Brilliant Career (1979) was the first Australian feature length film to be directed by a woman for 46 years, has worked both inside and outside of Hollywood her entire career. Her latest film merges both worlds: Women He's Undressed(it comes out on October 10 in select cities), a documentary about fellow Australian Orry George Kelly, the three-time Oscar-winning costume designer (for An American in Paris, Les Girls and Some Like it Hot) during Hollywood's golden age. Already a hit in Australia, the film had its North American premiere at the Toronto International Film Festival.
Classic film buffs know the name Orry-Kelly from some 285 movies that boast his stylish, sophisticated designs, including Casablanca, Irma la Douce and Auntie Mame, as well as some of Bette Davis's most famous films including Jezebel, Dark Victory and Now, Voyager. Orry-Kelly was also an accomplished painter, an alcoholic and openly gay at a time when very few in Hollywood were. Orry George Kelly (he dropped the George and added the hyphen later in Hollywood) left the New South Wales coastal town of Kiama for the US in the '20s for New York City. A decade later, he was head costume designer for Warner Bros. studios. His three Academy Awards made him Australia's most prolific Oscar winner until Catherine Martin overtook his record in 2014 for her costumes for The Great Gatsby.
Armstrong didn't know much about her fellow countryman until she began her extensive research along with writer Katherine Thomson.
"I had no idea who Orry-Kelly was; I don't have a huge knowledge of cinema of that era because I'm a graduate in the early '70s of film school and that style was condemned. I came out of the New Wave of French cinema and American independent films like Klute and Easy Rider and Five Easy Pieces so it was an interesting journey for me," says Armstrong in an interview at TIFF. Producer Damien Parer brought the subject to her, since Armstrong had enjoyed making with Thomson the 2006 documentary Unfolding Florence: The Many Lives of Florence Broadhurst, which chronicled the life of Florence Broadhurst, an Australian designer who owned her own London fashion design company in the 1930s.
"I liked these stories; I had great fun with Florence and Orry," says Armstrong. "There is no money in them but what's fun is to have complete creative control. There's great fun in doing major studio pictures. You've got big budgets and assistants; you can get a car to pick you up; you want a crane, here; you need so many extras, whatever. But with documentaries, when it's back to catching the bus, you have no creative interference."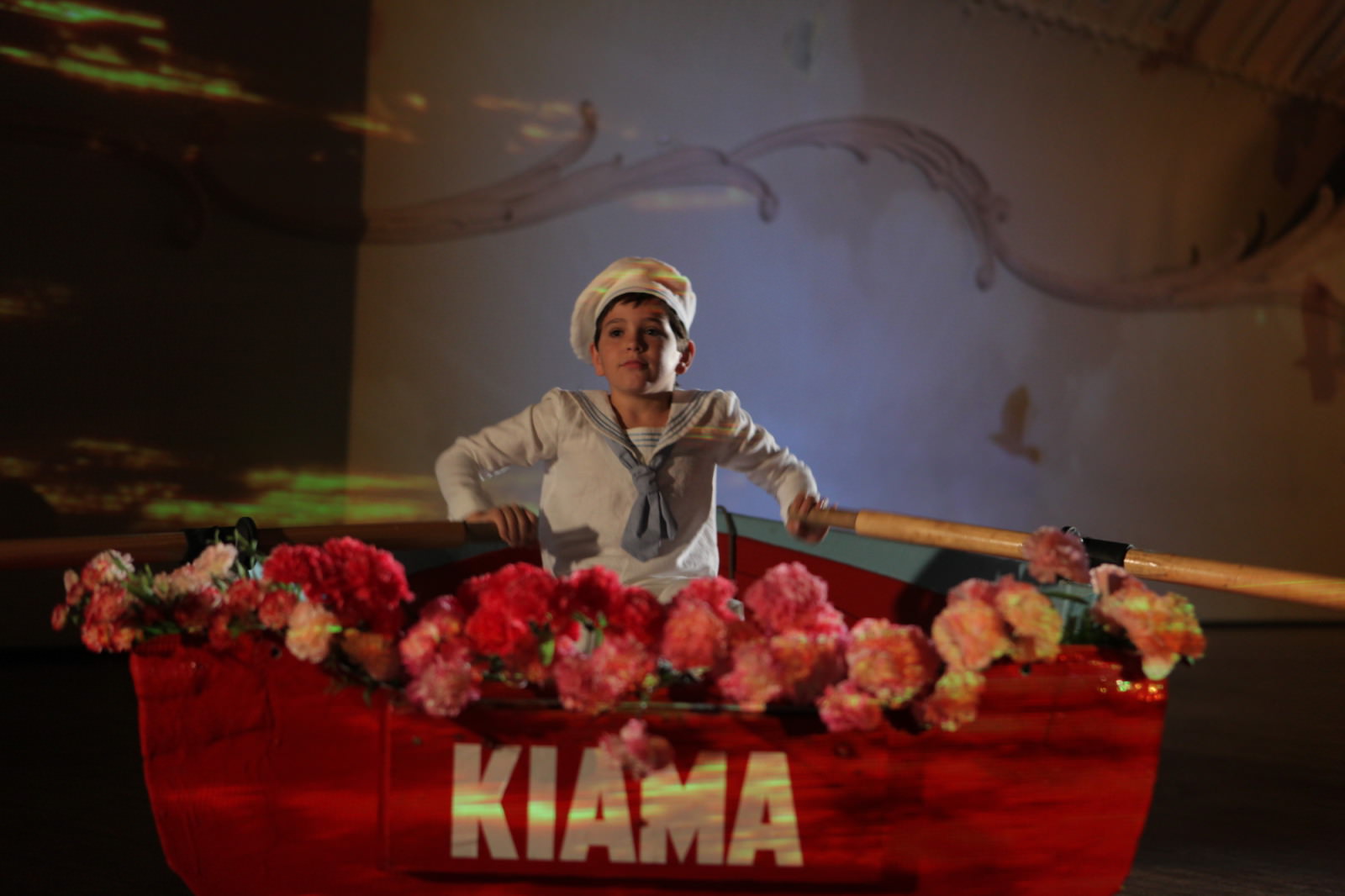 Over many years of research, Armstrong and Thomson found "not a lot of footage or photos" of Kelly. "We kept hearing, 'he has a great wit' and we thought, 'do I use his voice?' You have to hear what he said." So Armstrong and Thomson filled in the gaps by casting Australian actor Darren Gilshenan as Kelly who provides lively reenactments and commentary as the film traces his boyhood, his rise and fall, and rise again.
"It was a stylistic decision but, for me, the heart of a documentary is you have to be as truthful as you can," says the director. It also provided her with the opportunity to dig deeper into one of the film's most fascinating tidbits: Kelly's relationship with Archibald Leach, the British actor who would become a Hollywood superstar known as Cary Grant.
"At first, I knew it was a great story but wasn't sure just how rich it was. Then when we began researching and found people who knew [Kelly] and found out how bad the drinking became, how everyone walked away from him, and then found out about Cary. It's a story of friendship and loyalty and that became the heart of it: how fame affects different people and the pressure Cary was under in a homophobic Hollywood. He wasn't going to stand with a costume designer even though they were close friends and that's what was heartbreaking for Orry…it hasn't changed all that much. A lot of actors still feel the need for a secret life because they live out our fantasies on the screen. They feel they can't live an authentic life," she says.
As a renowned director of period dramas from My Brilliant Career to Little Women and Charlotte Gray, Armstrong, who has an art background herself, understands the importance of costume design to the overall vision of a film. "I've got a huge appreciation of the clothes he designed. I've worked with the best and I know what they bring and I know what can go wrong. [The film] is an appreciation of the art and magic and cleverness of costume. Like music and editing, it shouldn't even be noticed but costumes say so much about character, also [the use of] colors and fabric and the whole subliminal effect is as important as the work of the DP."
Women He's Undressed offers a who's who of Hollywood players, past and present, who offer anecdotes and insights included legendary costumer designers Ann Roth and Colleen Atwood, Martin, Kym Barrett, Michael Wilkinson, UCLA professor (and wife of John Landis) Deborah Nadoolman Landis, one of the world's foremost experts on film costume, and many others.
One of the most entertaining interviewees is Jane Fonda, who worked with Kelly very early in her career on the movies The Chapman Report, Sunday in New York and In the Cool of the Day and recalls Kelly's presence at parties at George Cukor's house.
"I promised [Fonda] 20 minutes and she'd be done; we'll be pre-lit, I told her. Jane was an absolute professional. I brought a crew, she sat down and said, 'I thought of what I want to say' and she was still there an hour later telling funny stories so we were absolutely thrilled," says Armstrong. "She started talking about Some Like it Hot and it was the best of anyone. She was on the cusp of that era, which was her father's era, and then she ends up being part of the indie era with Ann Roth because she didn't like old Hollywood either and she became one of the leaders of [the New Hollywood]."
Fonda worked with Kelly on the 1963 movie In the Cool of the Day along with another actor featured in the documentary, Angela Lansbury. "She was touring Australia in Driving Miss Daisy. She didn't want to be in [my documentary] but luckily a lot of people love My Brilliant Career; it's been a good calling card for me," laughs Armstrong. "We finally got her while [the play] was in Adelaide. I have so much respect for her. She's 86, she was doing six shows a week, and we worked around her schedule. Angela said, 'I'll be picture ready.' She did her own hair and makeup and she arrived for the interview with a handful of notes. She'd gone online and looked up all the Bette Davis films and ended up speaking with the most confidence on Bette's work."
Women He's Undressed takes its title from Orry-Kelly's unpublished and thought-to-be-lost memoir. But thanks to Armstrong and the film bringing it to light, Random House recently published the book complete with illustrations.
Featured image: Gillian Armstrong. Courtesy TIFF