Emma Donoghue on Adapting Her Novel Room for the Big Screen
It's still pretty rare — and usually unadvisable — for a novelist to adapt his/her book for the movie version. Sure, there have been notable exceptions over the years: Carrie Fisher did it for Postcards from the Edge and John Irving won an Oscar for The Cider House Rules, his first and only screenplay. But lately more novelists are defying convention and tackling the screen versions of their hit books. In the past few years, Gillian Flynn (Gone Girl) Jesse Andrews (Me and Earl and the Dying Girl) Stephen Chbosky (The Perks of Being a Wallflower, which he also directed) and Jonathan Tropper (This is Where I Leave You) all adapted their own novels for the screen.
Now add Emma Donoghue to that short list. Donoghue wrote the screenplay for her 2010 novel  — but she did it before it was even published, let alone before it became an international best-seller. "I knew there was going to be a lot of fuss once it was published because the publishers already paid a lot and were putting a huge amount into publicity. So, I thought, before anyone starts telling me what to do, I'm just going to have a go. Why not?" said Donoghue in an interview at the recent Toronto International Film Festival where Room premiered and went on to win the Grolsch People's Choice Award.
Room is getting such solid early notices (it opens wide at the end of October) that it puts Donoghue's adaptation into Oscar contention. But there's another reason she wanted to "have a go" at the script.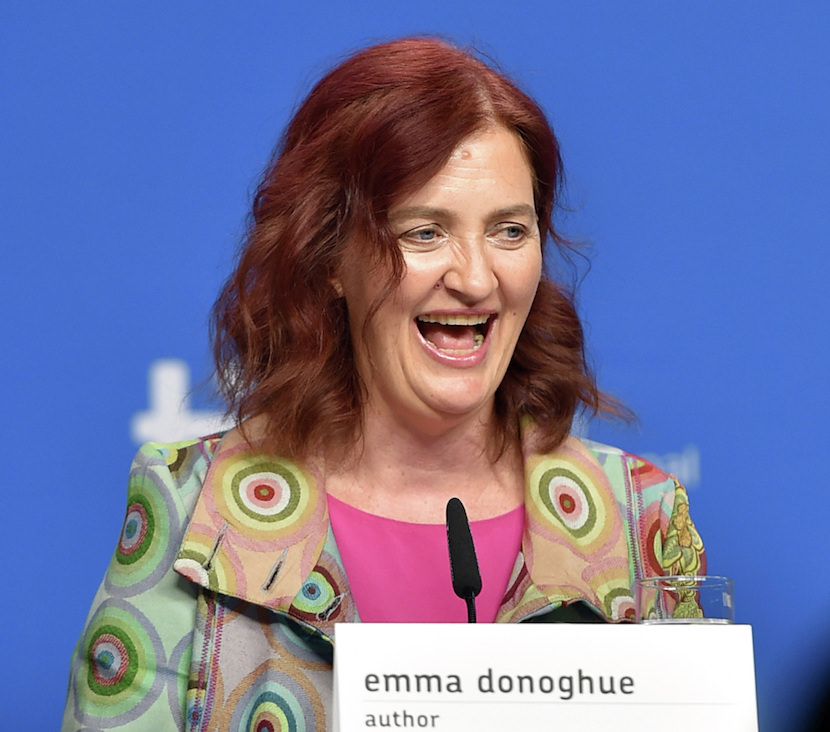 "Film is such a male-dominated industry. Women are powerful in fiction but in film the numbers on women are still appalling so it was quite important to me to see if I can manage this myself," she says. "I don't think women who write best-selling novels should always hand them over to the industry, especially since this story was so important for me to write and not have it become some creepy rape movie. Voyeurism is more risky in film than in a novel. I didn't want creepy and I didn't want sentimental. So I wanted to guard this one," she says.
Room, both the book and the film, unfolds through the eyes and distinctive voice of a 5-year-old named Jack. We learn that his beloved Ma has, for seven years, been held captive by the man Jack knows as Old Nick and that Jack was born in Room, the only world he's ever known and the only light in Ma's otherwise harrowing existence. The film version, directed by Lenny Abrahamson, stars Brie Larson as Ma; Joan Allen and Grandma; and newcomer Jacob Tremblay as Jack.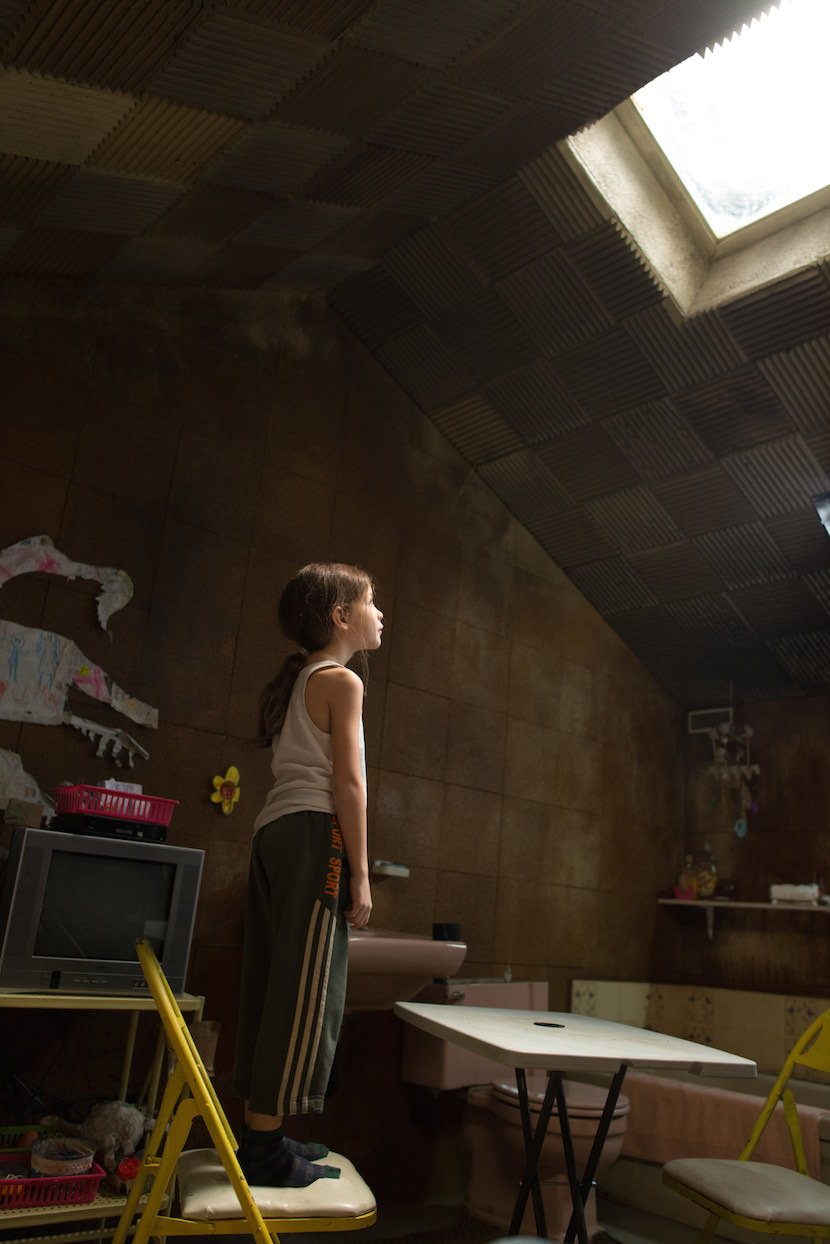 Successful adaptations, as even the novice knows, require a writer to be ruthless in cutting their books to the bone, which is why many novelists can't be objective. "I don't assume everything I do will be good. If they'd said no, it's no good, fair enough, we'll move on," says Donoghue. "But I at least wanted to try so they'd know what they're getting. I didn't want them to hire me a scriptwriter. I always prefer to write my books first — to sell on synopsis is very scary; [I think], 'is this what they thought they were buying?'"
Fortunately, her screenplay was judged to be terrific as it distilled the novel into powerful images and key moments. Still, it takes a lot of confidence — and a different set of skills — for a novelist to make the leap. Donoghue credits the fact that she's written in many genres over the years including her early gay-themed novels, historical fiction, plays and short stories.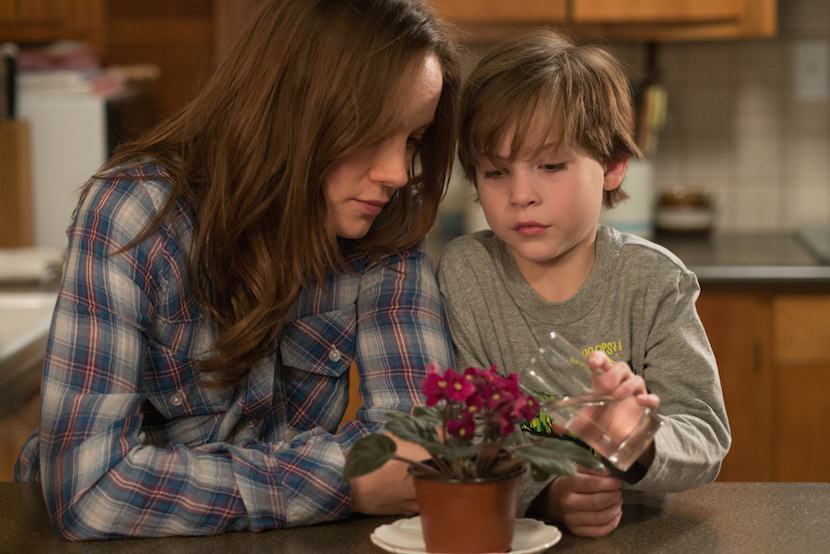 "I think it helped that I've been writing so long and because I started out classified as a minority writer. If you get people saying, 'I wouldn't read her books because they've got lesbian storylines' then it leaves you relaxed about whether you'll ever get an audience. But no way was I going to closet my plots to get a bigger audience," she says. "It is a fact that my books that don't have queer storylines sell way better. I can't do anything about that. I'm not going to whine about it but nor am I going to try to change my books to chase that audience. And you can never tell which books are going to sell anyway. It's so sad when young writers ask 'how do I get a best-seller?' It's the worst attitude. I don't think you'll ever write anything original that way."
Of course it isn't just Donoghue's script that has earned Room early Oscar buzz. Director Abrahamson (Frank) creates a unique world for the film that impressed Donoghue, who describes her book as having "both a fairy tale feel and a bit of science fiction."
Abrahamson got the job when he wrote Donoghue a 10-page letter describing in detail his vision for the film.
"No other director put it on the line like that," she says. "That direct and honest approach was the antithesis of all the bloat of the film industry. It was human to human: 'this is what I loved about your book. This is what I think I can do with it.' That working relationship has been the best of my entire career. I've had several years now getting to work closely with Lenny and a lot of the so-called rules of screenwriting that I got from the books, he just urged me to set aside. He rarely spoke in those terms, those conventions. We always felt our way through the material: what needs to happen next? What to do we need to show? What do we need to see?"
Room the book is Donoghue's creation, but she's seasoned enough to know that the movie belongs to many other people. "I never kidded myself that I had the power [on the film]. They fully and kindly consulted me on casting, location…I kept nagging them to make it in Canada," says Donoghue, a native of Ireland who now lives in Canada with her partner and two children. "I think they welcomed me to the team but it was really important to remember that you don't own it anymore; it's the director's film. That was liberating because I got to be involved but the film is not ultimately my responsibility. With a book, it's all my fault. I teased Lenny, 'if anyone doesn't like it, this is all on you.'"