Awesome New Star Wars: The Force Awakens Poster, Plus Final Trailer Tomorrow
We were prepared for the news about the new Star Wars: The Force Awakens trailer coming tomorrow, but this new poster was a welcome surprise. We can identify every character depicted on the poster save one—who's the goggle wearing alien beneath Rey's left hand?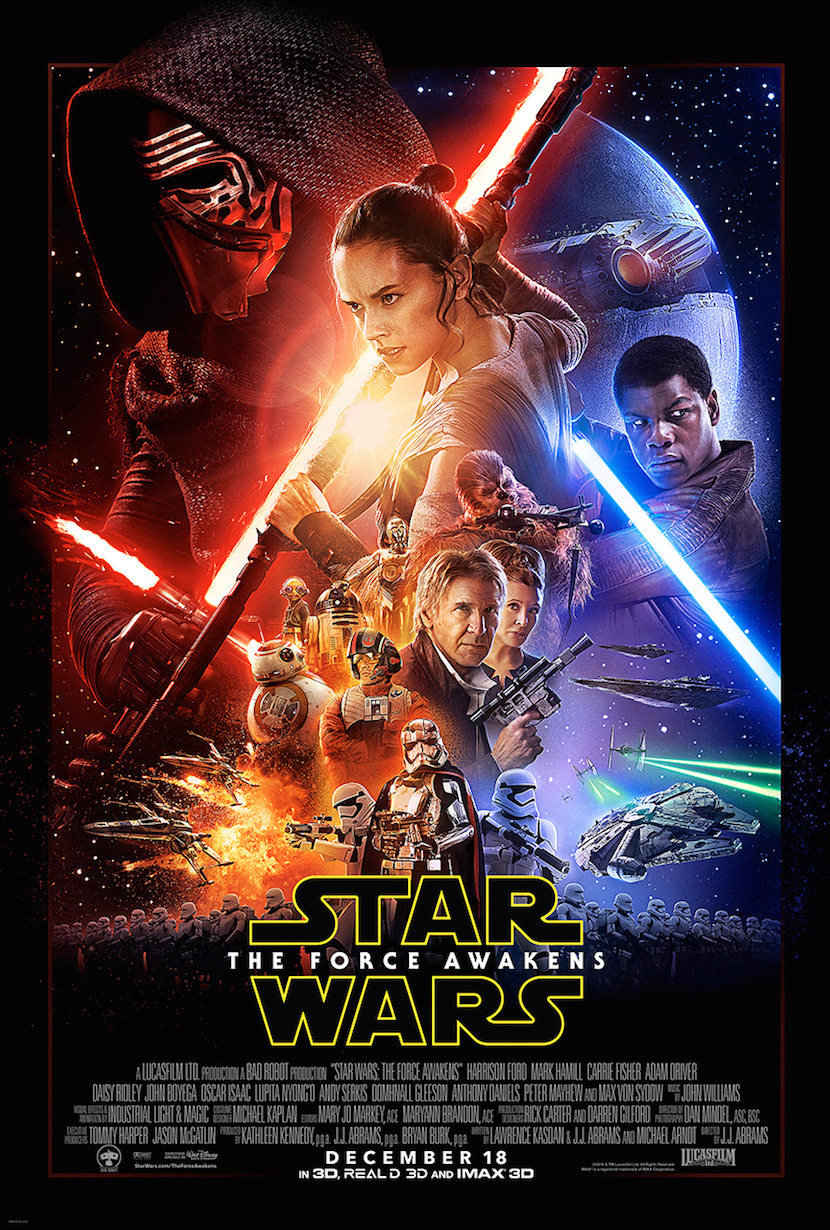 The poster was part of Lucasfilm's announcement that the trailer for The Force Awakens will debut on Monday Night Football tomorrow, October 19, during halftime of the Eagles/Giants game in Philadelphia. The game starts at 5:15 p.m. PDT/8:15 p.m. EDT, so assume you need to be in front of your TV no later than 6:15/9:15 to be safe.
The trailer also brings the opening of ticket sales, which, just a guess here, will break all sorts of sales records. On top of this, Walt Disney Company is going wide on social media using #TheForceAwakens, and are planning on making October 19 an unofficial Star Wars holiday.
Star Wars: The Force Awakens opens in U.S. theaters on December 18.
Featured image: The new poster. Courtesy Walt Disney Pictures/Lucasfilm