Why is Everyone Dancing on the set of Pan?
Why couldn't Hugh Jackman cut through this sheet?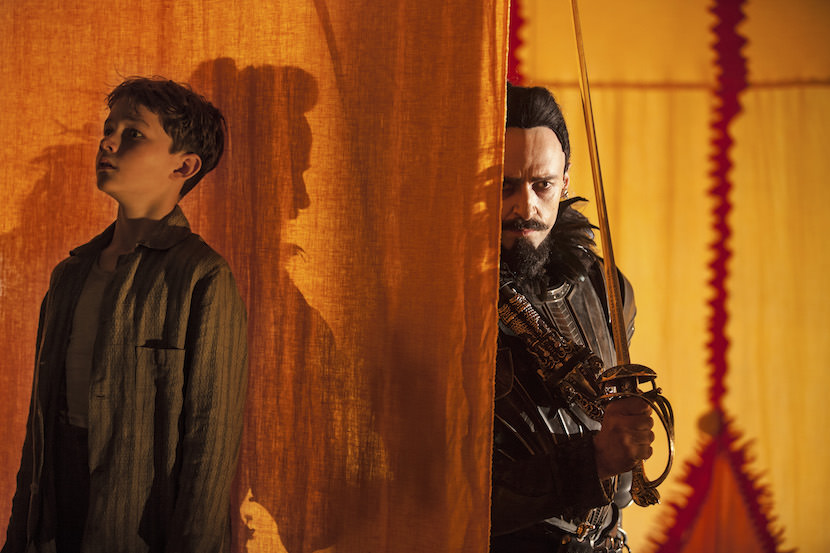 And why is everybody dancing on the set of Pan? These are the questions that arise when watching these two 15 second teasers of outtakes from the set of Pan, which opens on October 9.
Directed by Joe Wright (Atonement, Pride & Prejudice), Pan's a live-action feature that's a brand new original adventure about the beginnings of the beloved characters created by J.M. Barrie.
Featured image: (L-r) BRONSON WEBB as Steps, HUGH JACKMAN as Blackbeard and NONSO ANOZIE as Bishop in Warner Bros. Pictures' and RatPac-Dune Entertainment's action adventure "PAN," a Warner Bros. Pictures release.