The Peanuts Movie has a Trailer
They've had Christmas specials galore, but Snoopy, Charlie Brown, Woodstock and Linus have never had a big theatrical film before. Finally, after 65 years and countless adventures (and misadventures—sorry, Charlie Brown), the gang's got a film. The whole bunch is here—along with our aforementioned favorites, there's Peppermint Patty, Pig Pen, Sally, Schroeder and Lucy van Pelt, to name a few.
Director Steve Martino, writers Bryan and Craig Schulz and Cornelius Uliano look to have crafted a film that's of our time (a dance interlude starring eternal klutz Charlie Brown set to DJ Khaled's "All I Do is Win" places you firmly in the modern era) but retains the charm of the comic strip and the countless specials. The animation by Blue Sky Studio looks beautiful, and the story, as far as we can tell, is adorably Peanuts-y: Charlie Brown just wants to be good at one thing, Snoopy will inevitably put himself in some fantastically dangerous scenario, there will be a big adventure, and, despite his stink lines, Pig Pen will still not attract the attention of Child Services.
Then there's the Peanutizer—which allows you to Peanutize a character yourself. I did as much below: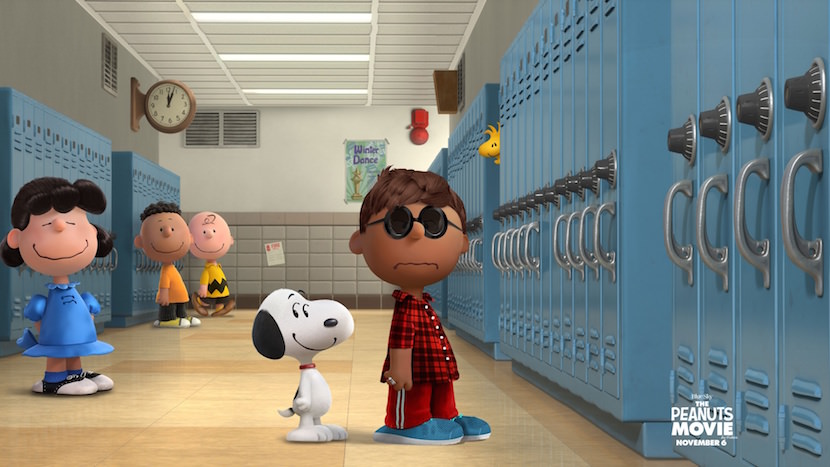 Here's the trailer:
Featured image: Snoopy and Woodstock have a quiet moment. Photo credit: 20th Century Fox & Peanuts Worldwide LLC