Steadicam Inventor Garrett Brown to Receive Lifetime Achievement Award
In July of 2014, we ran a two-part interview with Steadicam® inventor Garrett Brown. It was just announced that Brown will receive the Charles F. Jenkins Lifetime Achievement Award during the Television Academy's 67th Engineering Emmy Awards. There are few individuals who have made a greater impact on film and TV that Brown. Brown was awarded an Oscar for Technical Achievement in 1978 for his invention.
Brown, a Philadelphia-based cinematographer, introduced the Steadicam in the early 1970s, a device that supports a handheld camera that allows the operator to film a subject in motion without the shaking that typically comes with handheld shots. This ingenious device gave ambitious directors a new artistic freedom they would quickly use to create some of the most memorable shots in film history. As we wrote in our profile, "no longer restricted to track-mounted dolly shots or cranes to follow movement—nor burdened by the labor-intensive setups those required…the Steadicam operator could walk alongside, behind, or in front of the moving subject at will and capture stabilized imagery."
We can look at one film in particular to showcase the effect Brown's Steadicam had on the industry—Stanley Kubrick's The Shining. Two sequences in particular stand out: the indelible shot of little Danny Torrance riding his Big Wheel through the Overlook Hotel, and the terrifying chase through the labyrinth at the film's climax.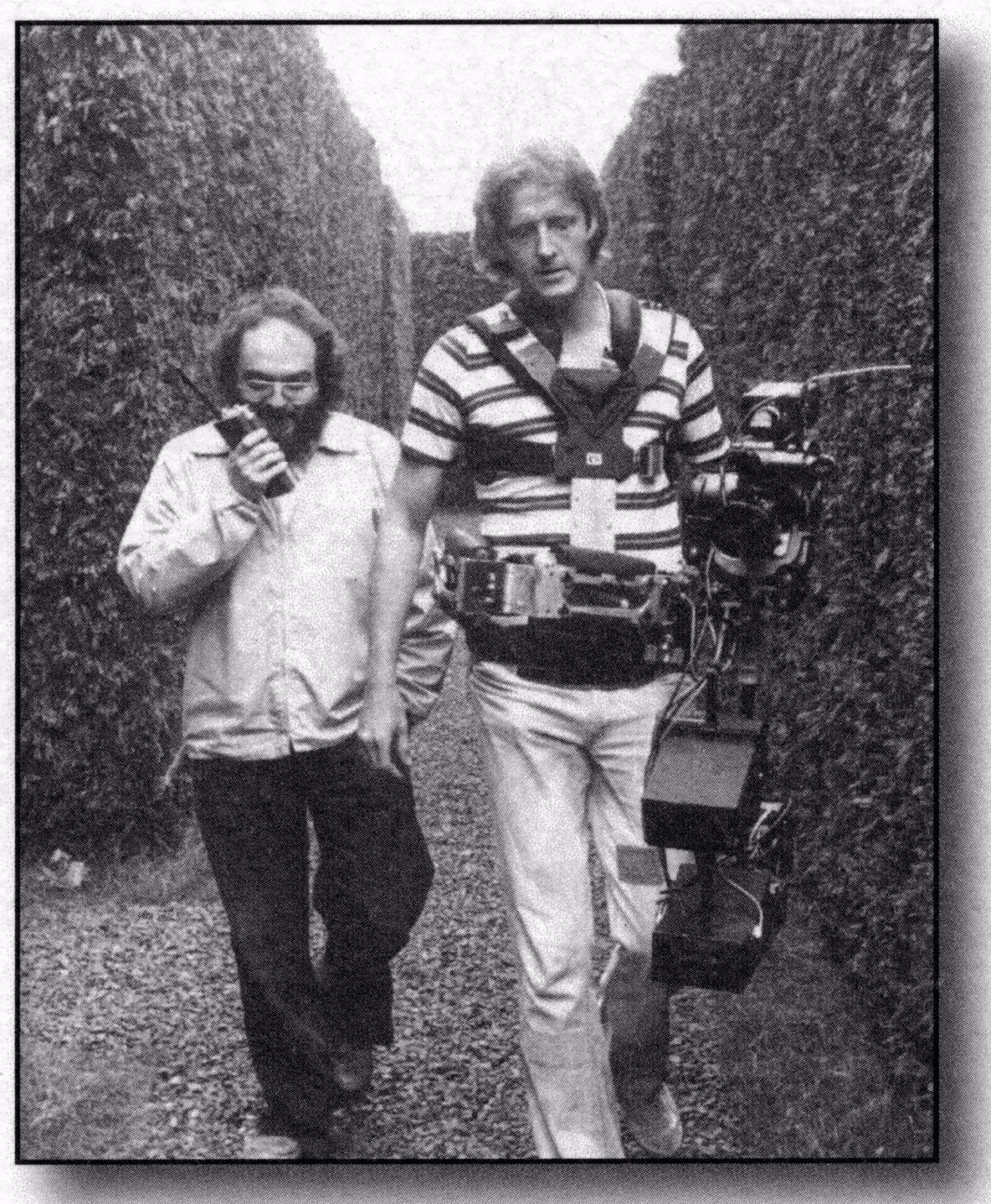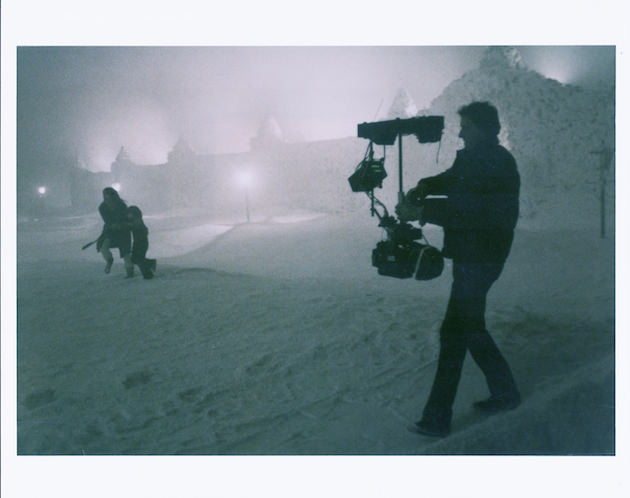 Or how about the iconic shot of Rocky Balboa running up the steps of the Philadelphia Art Museum in Rocky? Yup, that was Brown, too.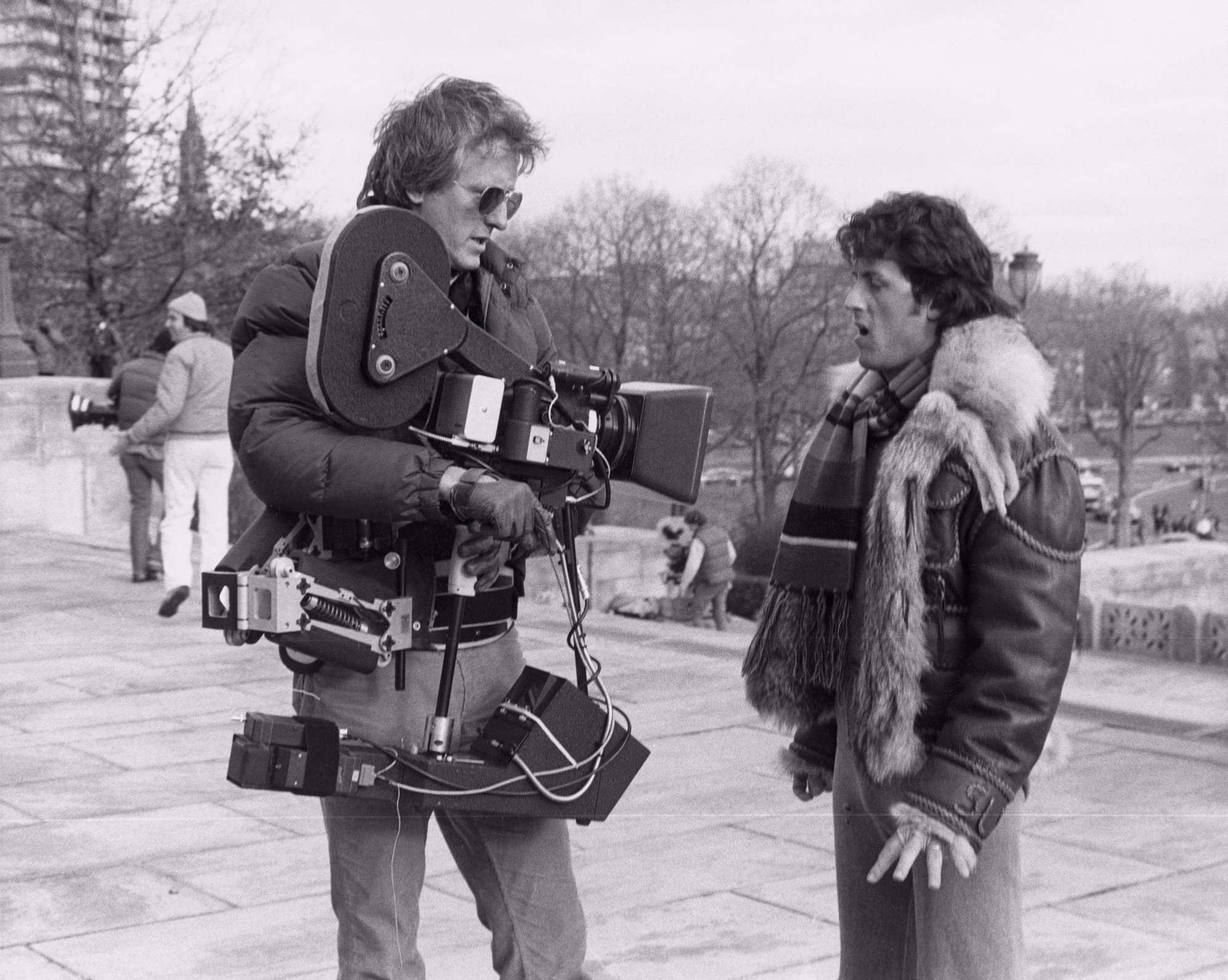 You can read our two-part interview with Brown here: Part I, Part II.
Featured image: Garrett Brown with Sly Stallone on the set of 'Rocky.'