Hollywood vs the Elements: Top 5 Challenges of Shooting Everest
In 1996 two expeditions set out in an attempt to reach the summit of the world's highest mountain, when they were hit with a deadly blizzard. Everest tells the story of their bid for survival in some of the harshest conditions nature has to offer. Here are some of the difficulties the cast and crew of Everest faced in an attempt to authentically recreate the ordeal:
Lugging equipment up mountains
With unit shoots in Nepal, the Italian Alps, Cinecittà Studios in Rome and Pinewood Studios in the U.K., some locations proved more challenging than others. Cinematographer Salvatore Totino (The Da Vinci Code, Cinderella Man) had to contend with the issues of moving huge amounts of equipment in inhospitable environments, as well as the additional predicament of keeping the camera from freezing. Warming tents were kept on hand in Nepal and the Alps to thaw out the camera.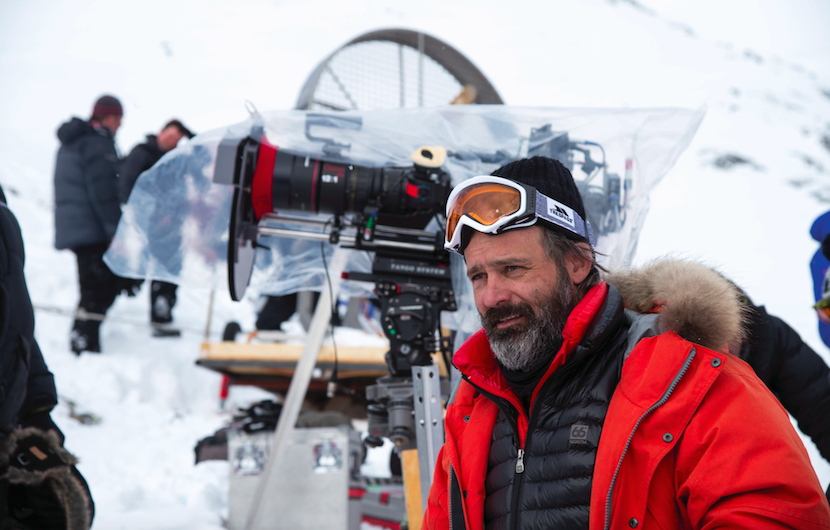 Shooting at high altitude
Shooting began in January last year in Kathmandu, at altitudes of 16,000 ft. "The altitude really hits you," says Jason Clarke (who plays expedition leader Rob Hall) in the production notes. "You hike in, and it gets you ready; acclimatization starts at Base Camp." However there was an upside to the arduous conditions, says Clarke: "As actors, we were blessed, traveling in and around the Himalayas, and we became a tight bunch."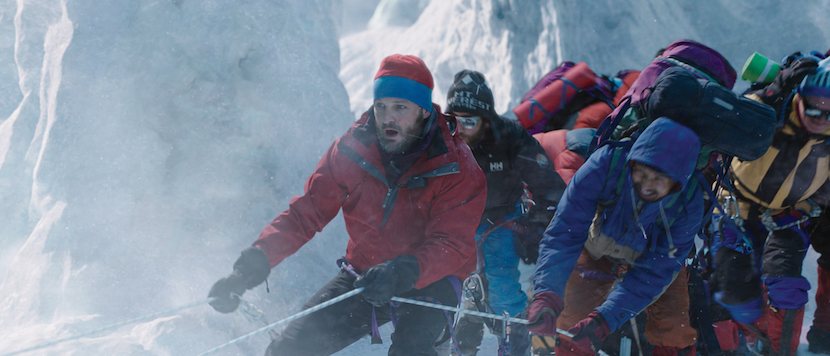 Bitterly cold conditions
The director Baltasur Kormákur recalls shooting in the foothills of Mount Everest: "The water was freezing; we didn't have any heating in our accommodations. We slept with electric blankets. We could hardly get out of the bed to take a piss because it was so cold. The cast didn't have assistants or help with much. They had to walk to set and carry all their own gear."
Shooting in freezing conditions was tough but ultimately led to a more authentic final product, says Josh Brolin (who plays Beck Weathers). "Balt wanted it as real as possible," he says. "We worked whatever hours they needed us to work so the conventional filming day—when you get a call time, go to a trailer to get your makeup done and so on—just didn't exist. I remember lying in bed exhaling massive clouds of breath, not believing quite how cold I felt. But that lent to everything. As much as we complained, we liked it and it brought us together as a core group."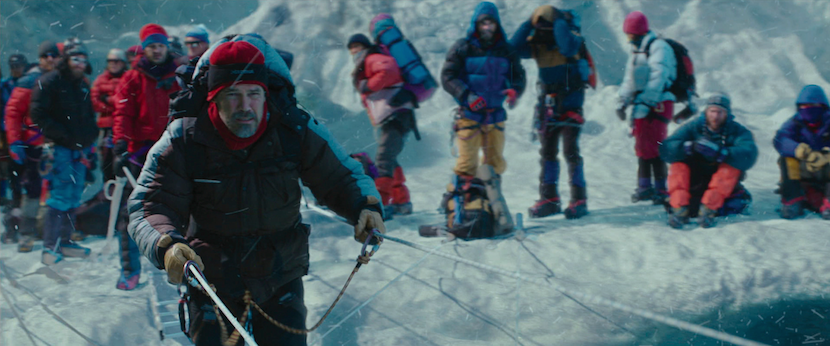 Sets buried in snow
When production moved from Nepal to Val Senales in northern Italy to shoot on the Senales Glacier, it was hit with one of the heaviest snowfalls in recorded history. Production designer Gary Freeman had to contend with a set that was constantly being buried in feet of white powder.
"We would be erecting tents up a mountain, which were very difficult to access on 45-degree slopes," he says. "As Balt likes his extreme locations, we would come back two days later and the tents would be gone, buried underneath thick snow. My team did an amazing job just continuously digging the set out and rebuilding it."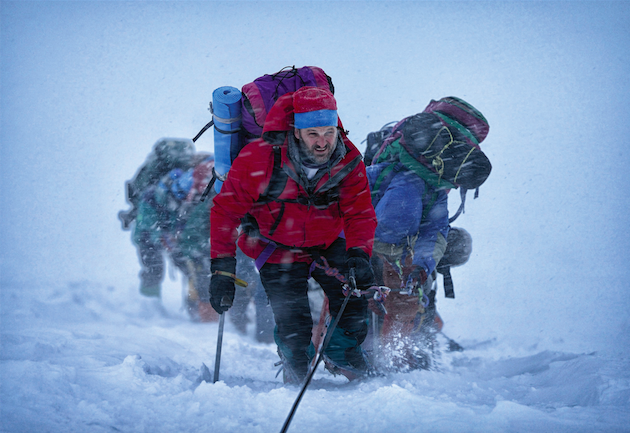 The constant threat of avalanches
In Italy the production schedule was at the mercy of nature with the Senales Glacier closed for days at a time, due to the risk of avalanches. Then, as filming neared completion, a devastating tragedy struck back on Everest. On April 18 last year 16 Sherpas were killed when a massive piece of glacier sheared away from the mountain in in the Khumbu icefall. It was the worst accident to occur on Everest in modern history. At the time, there was a second unit crew at Everest Base Camp that was acclimatizing in preparation for their ascent to shoot plates for the film. No crew members were injured.
Featured image: John Taske (TIM DANTAY) and Lou Kasiscke (MARK DERWIN) in "Everest". Courtesy Universal Pictures.