New Star Wars: The Force Awakens Images
Disney has released a few more choice images from Star Wars: The Force Awakens, and they give us quite a bit to chew on. Let's take a look:
Here's Finn (John Boyega) running towards (or by) a downed Tie-Fighter. Who shot it, and why is he in Stormtrooper gear?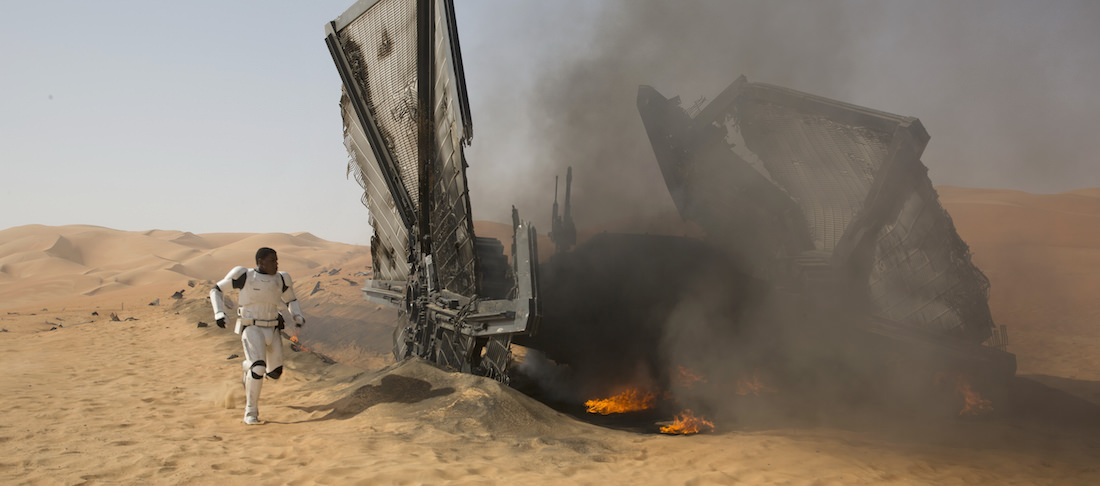 We finally get a name for this cooler-than-your-average Stormtrooper, Captain Phasma (Game of Thrones' Gwendoline Christie).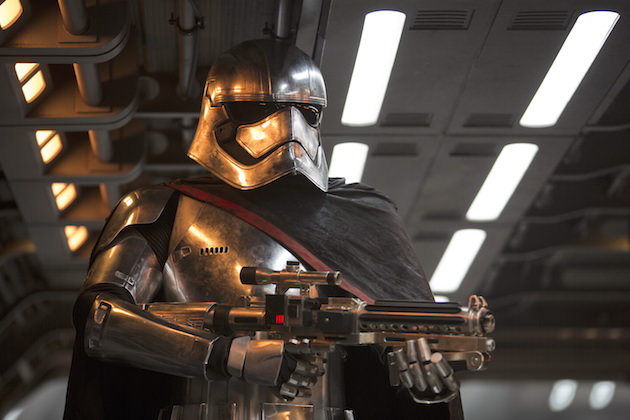 Poe Dameron (Oscar Isaac) looking a little like a galactic Maverick as he marches away from his X-wing.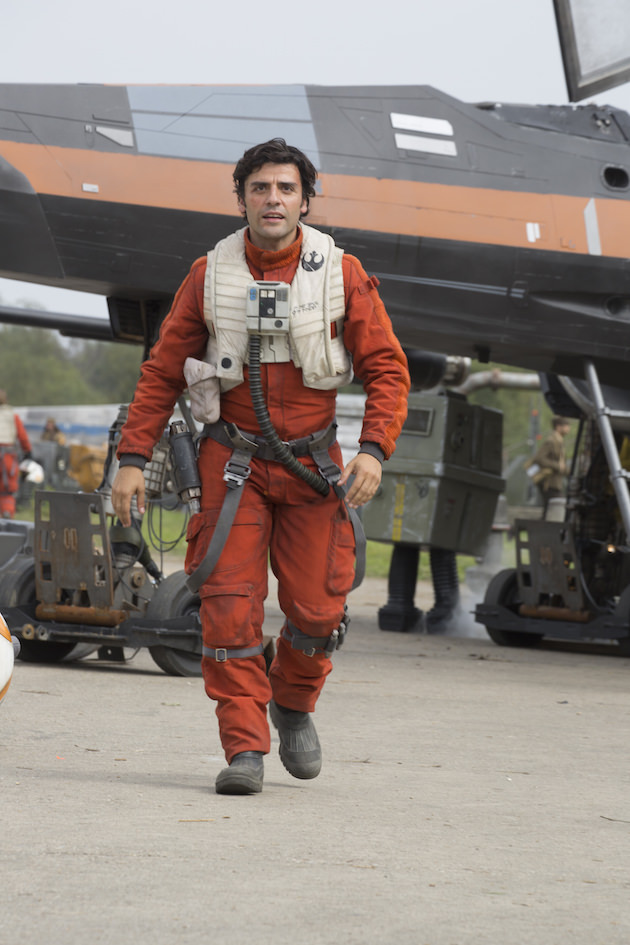 No introductions necessary. But that setting…doesn't it look a little like the Mos Eisley's cantina (for you diehards, also known as The Chalmun's Cantina)? But it can't be, right, as they have a strict policy on no droids.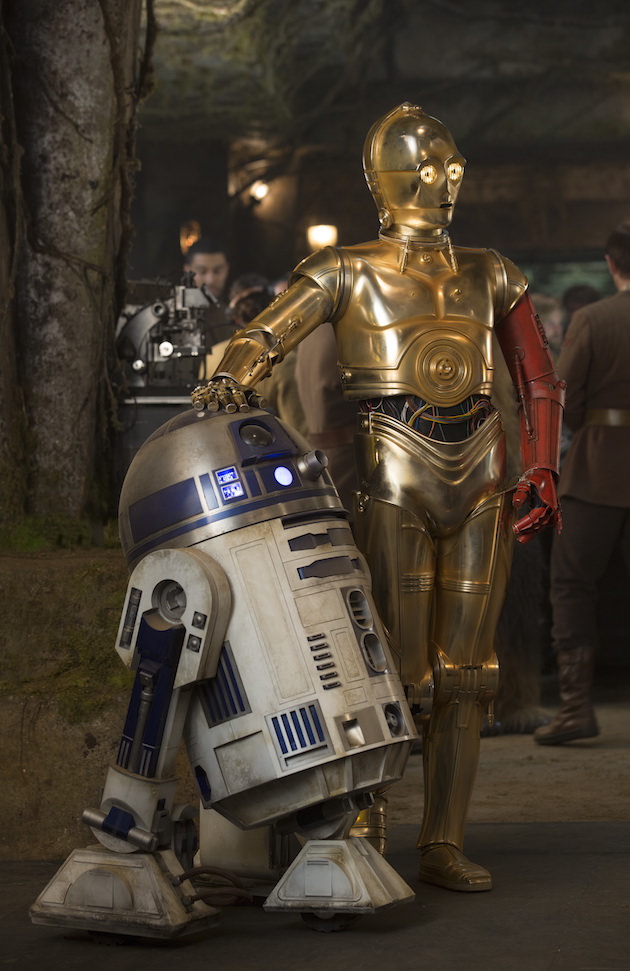 And here he is—Rylo Ken (Adam Driver)—with a cadre of Stormtroopers right behind.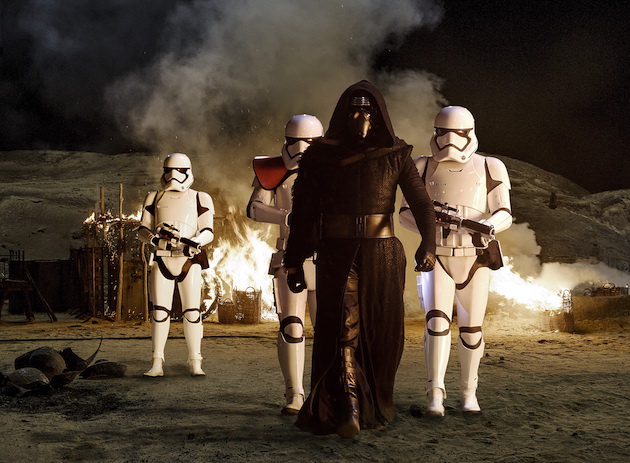 Rey (Dasiy Ridley) loads BB-8, our new favorite droid, onto an armor clad beast.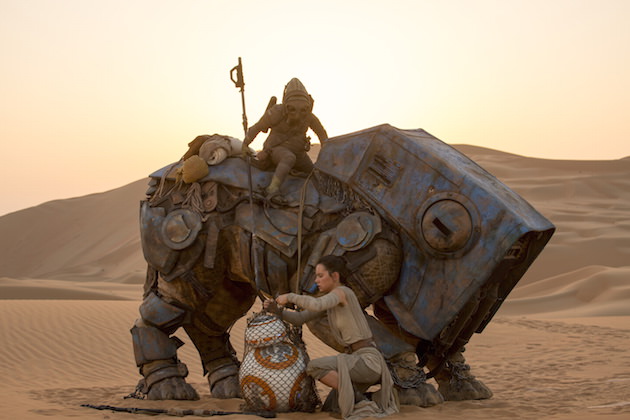 Rey and Finn escape some Stormtroopers, notoriously efficient marksmen who never miss.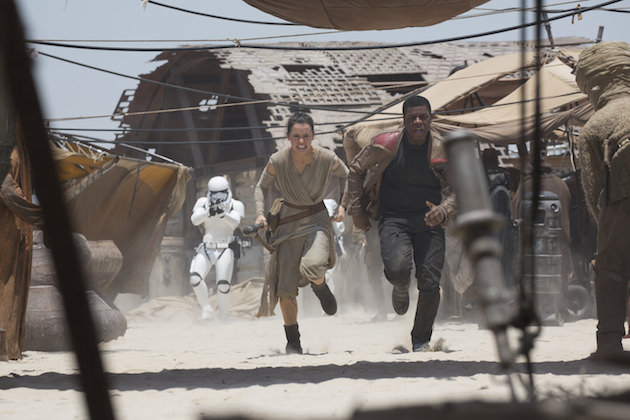 The clothes make the man, as they say. Which means that General Hux (Domhnall Gleeson) is a high-ranking bad guy in the Empire.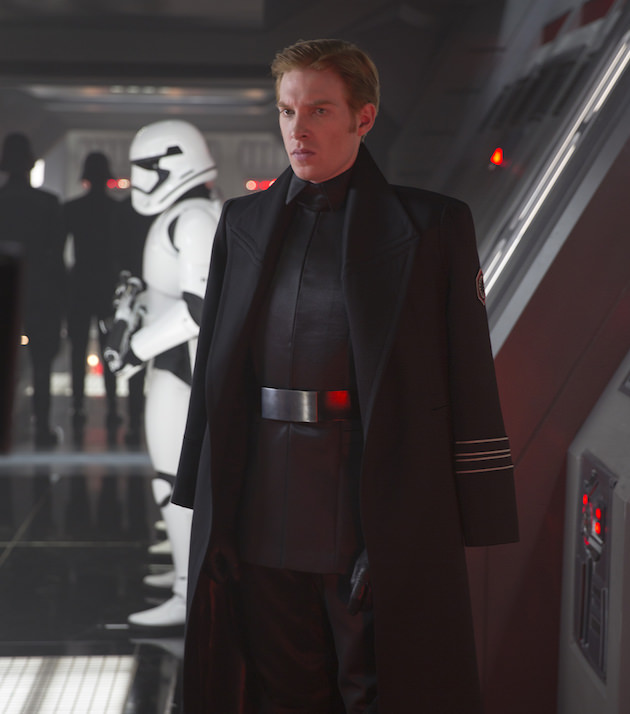 Kylo-Ren with his infamous cross guard-equipped lightsaber.