Captain America: Civil War, Doctor Strange & More Revealed at D23 Expo
So who is your favorite Avenger? It seems Captain America is the favorite of many young fans in attendance at this past weekend's D23 Expo in Anaheim. Let's start with this incredibly cute picture of a "Captain America: 2035"…. Young actor/dancer/rapper Miles Brown (Baby Boogaloo) with Chris Evans and Anthony Mackie.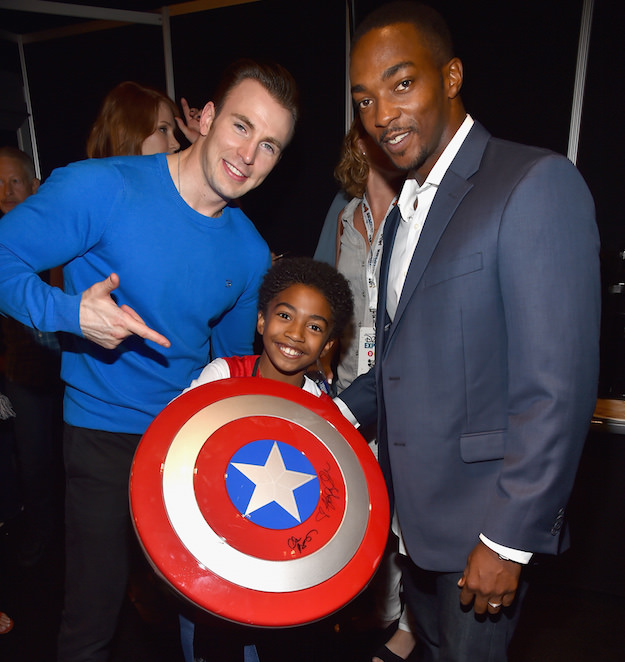 Marvel Studios held a two-hour presentation, treating superhero aficionados to pre-teaser/trailer footage for Captain America: Civil War, due to hit theaters in May 2016. While the film still is shooting and has yet to go through the editing process,, there was still plenty to talk about.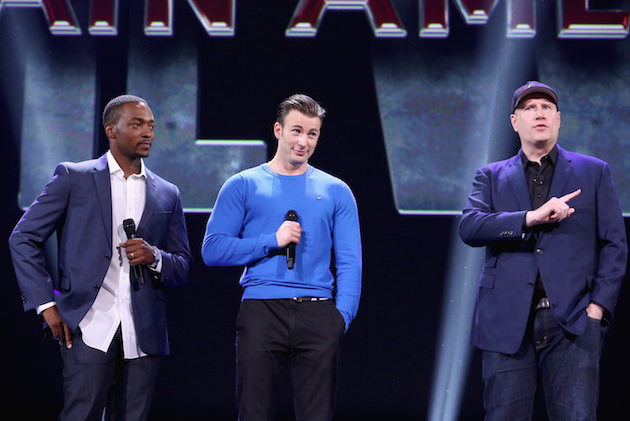 The basic plot seems to revolve around a schism within the Avengers over a requirement that superheroes register with the government. Captain America leads one side, which includes Falcon, Black Widow (Scarlett Johansson) and Scarlet Witch (Elizabeth Olsen). War Machine (Don Cheadle) and Hawkeye (Jeremy Renner) ally with Iron Man (Robert Downey Jr.) as their opposition. Ant Man is back and just may be Cap's biggest fan of all.
That wasn't all that Feige was there to discuss. He also went into some detail about Doctor Strange, starring Benedict Cumberbatch. Thanks to the folks at Screen Slam for posting their video of the presentation.