The Kids are All Right: Casting Director Ronna Kress on Paper Towns
Casting director Ronna Kress has worked on everything from The Great Gatsby, to Mad Max: Fury Road and Terminator Genisys. Kress talks to The Credits about casting British supermodel Cara Delevingne in her breakout role as Margot in Paper Towns, which is based on the book of the same name by bestselling teen author John Green, and the most unusual place she's discovered new talent. (Click here for our interview with Paper Towns screenwriters Scott Neustadter and Michael Weber.)
Can you talk me through the process for casting a coming of age movie with a young ensemble like Paper Towns?
Well, I'll just start by saying that every movie has a singular process, which is part of the reason I think after all these years it's still really exciting and fresh for me. Usually, I look at it like a puzzle and in this instance I had one piece of the puzzle, which was Nat Wolff [who plays Q, the lead] who we had cast in Fault In Our Stars. Then the studio loved him so much for that and John [Green] and he, and the producers and he, all became very close and they were thinking about doing Paper Towns and they said to Nat: 'Want to do this?' So, it was sort of a lovely transition from one film to the next.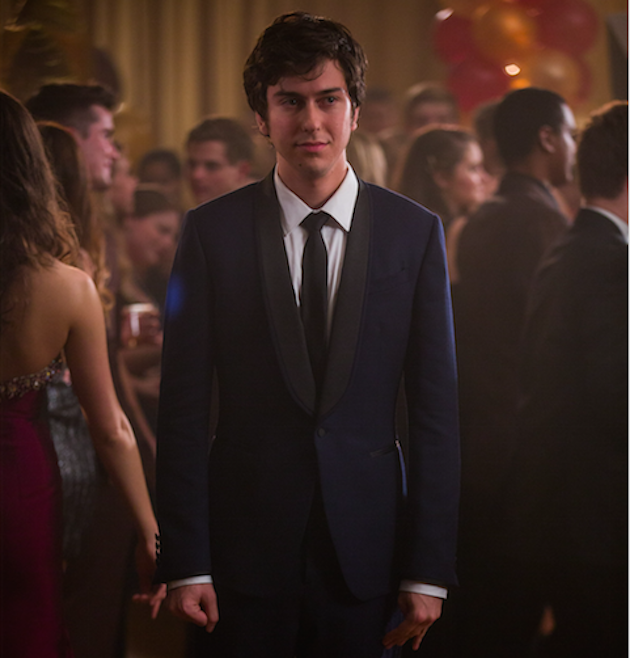 And you have that first piece of the puzzle to then build the cast around?
Exactly. And it's an ensemble, so you're always looking to see how everyone feels together. It was important to us to see the chemistry between Nat and the role of Margot, and then Nat and the boys. We went down two different paths. And it was really interesting with the boys because we did a big mix and match with a lot of different versions of the boys, with Nat. Then with the girls, with the producer and director, we would audition a number of them. We looked at quite a few. I had met with Cara at a movie previously with Fox that did not end up going forward, so I already had been in a room with her, and knew about her, and had been down the road in an audition process with her and so when we started Paper Towns, she was sort of at the top in my mind of people that we should talk about. And because the movie I was working on previously was [also] a Fox 2000 film, Elizabeth Gabler [Fox 2000 president] was also focused on her as well. We auditioned a number of interesting girls, all very different, and all, I think, at the top of their game but Cara really sort of gave us that unique quality that Margot has and her reading with Nat was really special.
In The New York Times director Jake Schreier said that an audition scene that Delevingne was asked to ad-lib with Wolff struck such a nerve that both she and Wolf left in tears.
I mean it was one of those moments, and that's what I love about my job, where you're lucky enough in the room that you really, in a way, see the movie happening in front of you.
So, it sounds like they had a lot of chemistry. How important is it to find that kind of connection between actors in the audition process?
I think it's critical. I think it's what makes or breaks the movie. I think for me, the fact that they had that connection and that in some ways Cara is a lot like Margot, and she has even been saying that in the press, that they found that connection, is part of what makes it so exciting. And to see that chemistry in the room, it's palpable.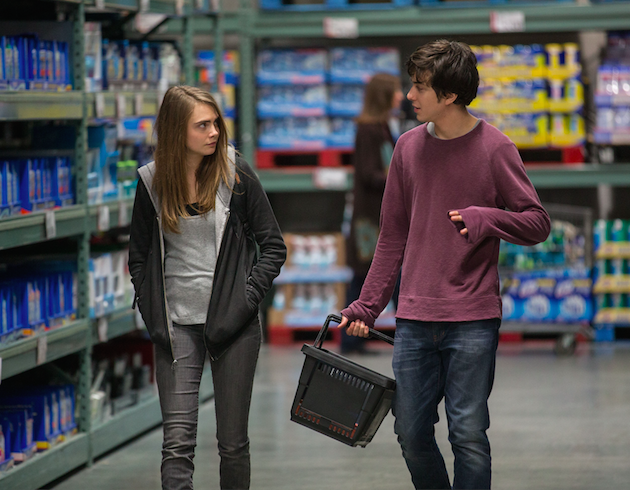 How often do you come across that kind of thing? You've worked on countless films and assembled many casts- is it very rare?
I think that that's what you're hoping for in every instance. I think on Fault In Our Stars we were so lucky to find that relationship between Shailene [Woodley] and Ansel [Elgort]. It doesn't always work, even if you feel confident with it in the audition process, the complications with making a film may impact ultimately on that relationship but you want to hope that the seeds of what you're working on in the audition process really translates into the making of the film.
Do you find that, when you're thinking of putting actors together, it is something that you can predict, or is it really something that you have to see when you stick them in a room together?
One of the things I love about my job is that you can never predict, ever. And very often you may think this person is going to be perfect with this person and it turns out that it's the worst combination you could have ever imagined.
That would certainly keep your job interesting.
Yeah. And it's one of the things I have learned through the years from all of the people that I worked for before I started out on my own, that it's a process and if you allow yourself to let it be a process, you really don't know where you're going to end up. Because when you start, you don't know where it's going to take you and if you allow yourself to go on that journey and be open to everything that happens along the way, at the end you have to hope that you really find this fantastic ensemble of kids. And we did.
When you're working with young actors especially, are there any techniques you use to put them at ease?
I think it varies; it depends on each person. Sometimes I'll work with an actor several times before I put them in a room with a director just to get a sense of what I think that the director is looking for, so there's confidence and comfort that when they're walking into the audition room, it's not just cold. It's interesting because my job is seen as a job where I'm constantly saying no to people but really, what I want to be doing, is saying yes.
And you're instrumental in drawing the best performance out of them at that really early stage.
It's one of things that I was trained to do and it's one of things that I really enjoy about my job. You know it's almost like being a parent. You have your child come into the room and you want them to succeed. That's the thing; I'm rooting for everyone. I want them to be good.
What is the best part of your job?
I think the best part of my job is being a champion to an actor. To see something in someone and believe so strongly in that and to hope that you can show others that there really is something there. That really is exciting. I love going to the theatre, I love going to movies, I love learning about new people. I'm constantly searching.
What would be the most unusual place that you've found someone?
We just finished the first episode of The Get Down, a series that Baz [Luhrmann] is directing for Netflix and Sony. I have a casting director in New York that I'm working with, Rori Bergman, and we found one of our leads in the subway. [TJ Brown] was 14, performing in the subway, she saw him a couple of months before we actively started and when it came time to really get going we had him in and now he's one of the leads in this series and that is pretty crazy and awesome.